Community
10 October 2022
4 min read
Lithuania: features to know and life hacks for relocation
After six months of living in Vilnius, Alexandra Mikhalchuk shares her experience regarding how to legalize, how much life costs, and what surprised her about the city.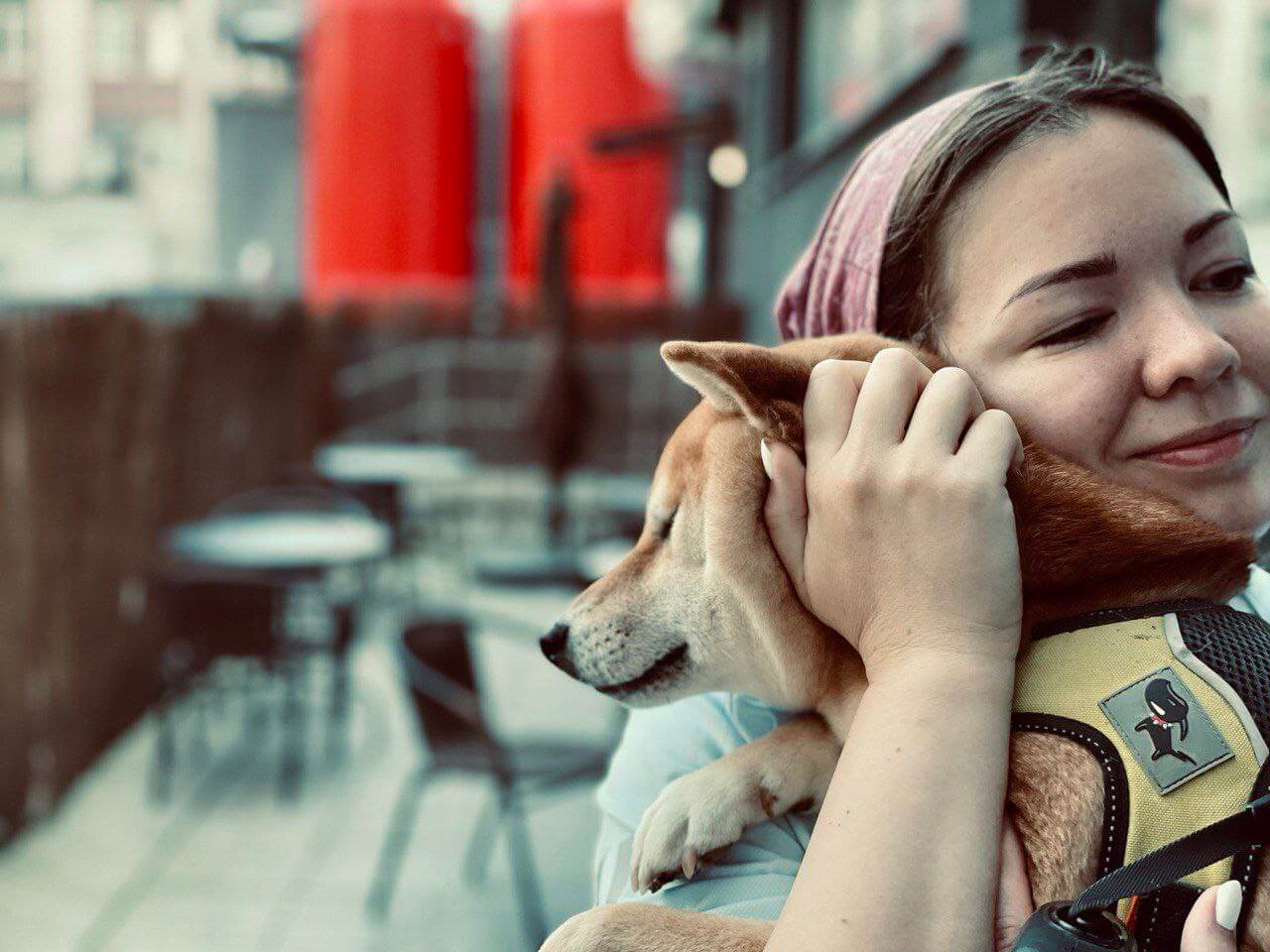 — On March 22, 2022, my husband and I moved to Lithuania, remembers creative producer and Mice-specialist in game development, — This move was not just a relocation from our native Minsk, but a second relocation: this time from Kyiv to Vilnius.

Legalization
— I came from Ukraine to Lithuania without visiting Belarus. At first, I had a Spanish C visa (90 days of stay) as the basis for my stay. Without leaving Lithuania, I was issued a national Lithuanian D visa. For this, I needed:
a bank account;
insurance; and
a motivation letter.
The D visa is issued for 180 days of continuous stay. During this period, I began to calmly wait for documents for legalization.
Many people who have a C visa (which does not give you the right to work in Lithuania), enter into an employment contract with an employer and begin the process of obtaining a residence permit or Blue Card (a residence permit for highly qualified specialists). Only after you complete this process can you open a bank account and receive wages. Without a residence permit or Blue Card, it is very difficult to open an account in a Lithuanian bank. With a national D visa, however, you can open an account with Revolut or Paysera, start working, receive a salary and — in the process — apply for a residence permit.
Many in IT are considered highly qualified specialists based on their wages (there is a minimum threshold requirement). In such a case, some of the key documents necessary for obtaining a Blue Card are:
application form (found on the website of the migration department);
passport;
university diploma;
basis for legal stay in the European Union (any visa from any EU country); and
an employment contract with an employer.
I submitted everything without an apostille and a translation. But it is always better to check the list of documents on the website of the migration department.
A Blue Card takes approximately 1 to 2 months to obtain and it is issued for 3 years. Generally, if your contract with the employer ends, you have only 3 months to find a new job or leave the country. Those who received a Blue Card after August 1st of this year, however, have 6 months from the time their contract ends to find a new job or leave the country.
.
Prices and details
Some things you may want to know about prices in Lithuania:
Housing prices in Vilnius start from 600€ for a well-renovated apartment in the "kitchen with a living room and a separate bedroom" format. In the Old Town, prices start at 800€. Utility bills in the summer average 100€ per month; in the winter people say they can reach up to 200€ per month.
Dinner for two in a restaurant with wine — from 60€. Coffee and a piece of cake — from 5.50€.
A car is now a significant expense item. A liter of gasoline costs 1.8€. Car insurance with a foreign license plate costs 30€ per month. A taxi in Vilnius, on the other hand, is not expensive.
If you live in the Old Town it is difficult to use a car. That area features very narrow streets and exit arches from the yards. In addition, it is very difficult to find parking spaces. If you do, an hour of parking will cost from 0.60 to 2.5€.
Alcohol is not sold after 8 p.m. on weekdays or after 15:00 on Sunday. The delivery service will deliver it from any store during the allowed sale window, you only need to show ID.
Films in cinemas are in English with Lithuanian subtitles.
Co-working spaces cost 10–15€ per day, and there is a wide range of options.
Adaptation
What will you find here?
In Vilnius you have no language barrier. You will be fine if you know Russian and a minimal amount of English. Everyone speaks one of those two languages. You don't need to learn Lithuanian to live here.
A huge number of Belarusians from the IT sector live here. Vilnius is a small city, 4 times smaller than Minsk. I often meet my former and current gamedev colleagues. This makes adaptation much easier. I am always near acquaintances and friends. Finding company for any leisure activity is not a problem.
As a result, life here feels easily understandable and close to Belarusian culture. In the kitchen there is a cold soup and potato pancakes. We are pleased with the positive attitude towards us that we have experienced so far.
Affordable travel. It's an amazing feeling when you buy a ticket to anywhere in Europe for comparatively little money. The lack of passport control and borders allows complete freedom of movement, which is very inspiring.
Active cultural life means that you will experience: permanent festivals, concerts, celebrations, and outdoor film screenings. The main pedestrian street is buzzing even on Wednesday nights at 3 a.m. A lot of people hang out, so it is often difficult to find a free table somewhere.
Sources of information
From our first day in Vilnius, the most useful source of information for me was chats of Belarusians in Vilnius in Telegram. Information about: how to get a visa, where to affix and not affix an apostille, how to get married at the embassy, where to find care for a dog for the weekend, how to arrange cleaning for an apartment, where to repair a car, where to get a manicure — I find answers to these questions and more in Telegram.
You need to look for accommodation on the website aruodas.lt. The services of a realtor are not generally used here, but there are challenges finding housing in Vilnius now.
I read news on local Delfi.ru.
Intermediate conclusions
— Moving with your husband, dog, friends, and colleagues in the spring — when the green and warm summer is ahead, all covid restrictions have been lifted in the city, and you have found a cozy apartment in the old city — this cannot be called a full-fledged stress test. Let's see what happens in the winter. The most difficult thing so far is to accept how dependent you are now on work. You can no longer go on a sabbatical for six months, and you can't take more than three months to look for a new job: if you haven't found it by then, you'll need to change your whole life again — moving, looking for housing, etc. This fact does not add stability to your life. All things considered, though, this is a cool new experience that needs to be enjoyed.
Would you like to discuss life in Lithuania?