Community
11 July 2022
4 min read
"Comfortable country to start life in Europe": the joys and challenges of relocation to Hungary
What is interesting and tasty in Hungary? What are the paperwork requirements? How much does it cost to rent an apartment and travel? Relocator and traveler Mikhail Belousov told us about it exclusively for the Anywhere Club, and you can read his words below.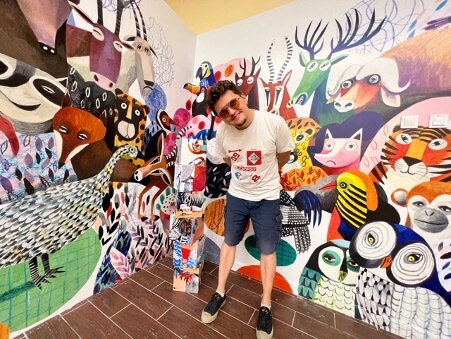 Why Hungary?

Mikhail Belousov, EPAM Lead DevOps Engineer, explains his move: My wife and I considered several countries for relocation, but settled on Hungary for three reasons. First, I was here several times before we moved, and the experience had always been overwhelmingly positive. Second, the mentality and culture of the Hungarians feels close to Slavic, so it is quite easy to adapt here. The third, main, reason was the location of Hungary.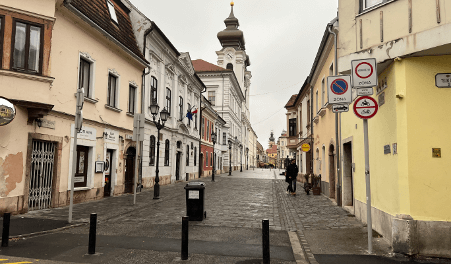 The country is located in the heart of Europe, which makes it an excellent starting point for travel. My wife and I are big fans of travelling, but it was more difficult, longer, and more expensive to do it from Russia. Living in Budapest, we can easily travel throughout the European Union. We can get on a plane and walk around Rome or any other European capital in a couple of hours, spending just 30 euros on our travel. The main thing is to learn how to pack all of your things in a small backpack, which is allowed on low-cost airlines, so you don't have to pay extra for luggage. Earlier covid measures restricted us, but today, countries are lifting these restrictions one by one.
Hungary itself is also very beautiful. We have traveled to many cities here by car. By the way, having a car here turned out to be very convenient. Within six months after entering the EU, you can drive your car without registering it here. And if you don't want to register it in the future, then you can simply leave the EU — going, for example, to Montenegro — then return, and the six-month period will be reset again.
Do you need to learn Hungarian?
If you do not plan to stay here longer than two years, then knowledge of English will be enough for communication. Even if you meet someone who does not speak English, they will be happy to answer questions through an online translator. Many people live in Hungary who do not know the Hungarian language. Once we went to a bar where the owner was a Dane — he said that he knew only one phrase in Hungarian.
Pros and cons of living in Hungary
In addition to the opportunity to travel easily, in Hungary you can also eat delicious food cheaply, and have fun. When friends from Germany and the Netherlands come to visit us, they always say that Budapest is a place with a lot of fun. A hot dish in a cafe that fills you up well costs only 5-7 euros. You can also find lots of budget-friendly French and Italian cheeses and delicacies in Hungary. Local wine here is inexpensive and very tasty.
The local climate is very pleasing. I don't even remember if there was a minus temperature this winter, but if there was, it was for a very short period. Of course, snow lovers will only be able to find artificial snow at public ice rinks. But after long and protracted winters in Moscow, it is very comfortable to spend most of the year in warmth.
In addition to the many positive things about our move here, my review would be incomplete if I didn't mention some downsides we encountered. Hungary is comparatively cheap to live in, but salary rates here are lower than in Western Europe. There are also relatively high taxes on income, plus you need to consider the rental cost of housing. A one-room apartment in the capital will cost about 450 euros per month, and for 600 euros you can rent a larger apartment, in good condition, with several rooms. These rental amounts include utility bills. The contract for an apartment is generally signed for a year. As soon as you sign, you will need to pay three monthly payments in advance for the apartment: one for the first month of rent and two more as a deposit.
You will also have to spend several months nervously waiting in order to formalize your stay in the country. Moreover, in government entities they will prefer to speak Hungarian with you, and for this you will need to find someone who will be ready to help you with the translation. In addition, we are accustomed to a clearer banking service. In Hungary, you might try to open an account, and think that everything went smoothly, only to find out later that the account was never opened for some reason, and you were never notified about it. Similarly, you may find yourself waiting for your documents, thinking that your registration process is underway, but discover later that your file was closed a long time ago without being completed.
Another word of advice is that everything isn't so rosy in the beauty and medicine industries and isn't the kind of care we were used to. In our experience here, for example, few people think about disinfecting devices before they start treating your nails. On the medical side of things, a dentist can simply open an office in an apartment in a residential building. For us, this is unusual. Therefore, I recommend to anyone who is going to move to Hungary that you do as many health and beauty procedures as you can in a place that you are sure of before relocating to Hungary.
Probably, after we explore all the nearby countries and swim in all the local baths, it will be possible to look towards the next country we want to settle in for life, because it is unrealistic for me to learn the Hungarian language. Hungary is undoubtedly a very comfortable entry point to Europe, though, and we have found that the positive aspects of living here outweigh any inconveniences we have experienced.