Community
06 December 2022
10 min read
"Where else but Spain?" — the experience of moving
How to get legalized, find accommodation, and enroll a child in school in Spain — the Director of Operations at a Swedish fintech, Ivan Sukhinin, offers tips and suggestions based on his experiences. The article also discusses the prices of accommodation and food, the peculiarities of local services and, of course, the local IT community.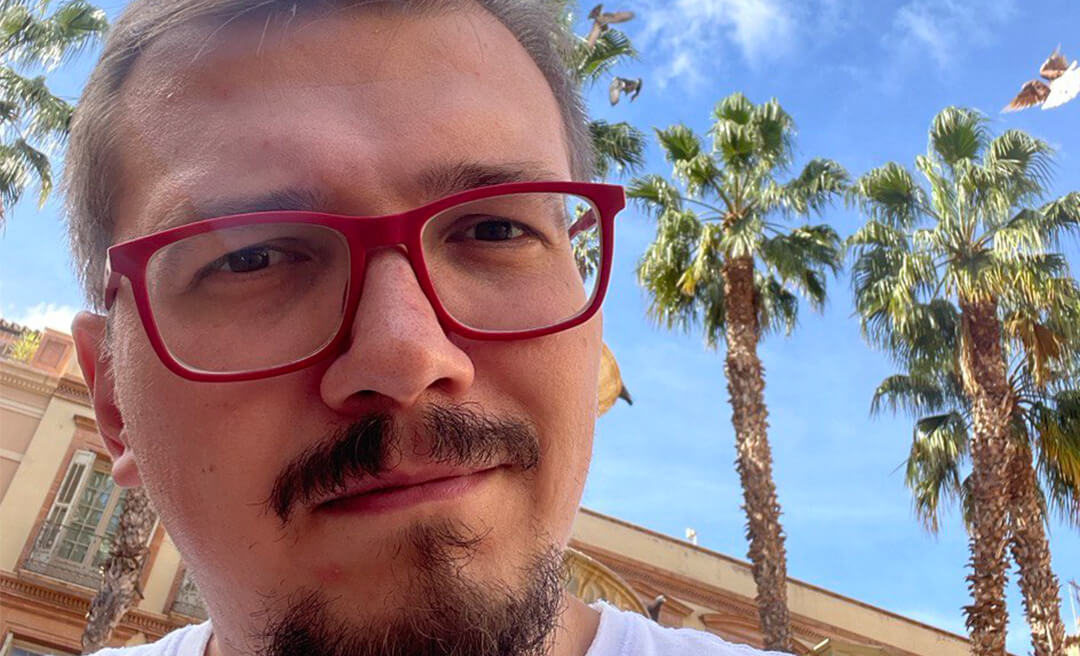 Why Spain and Malaga
— Where else, if not Spain? Today, it's very difficult to know which country would be the ideal place to live. The States, for example, have never been an option for me because of healthcare and child safety issues. It's a cool country with a lot of internal problems; I didn't want to dive in there. Asia is not my thing spiritually. That leaves Europe. In Europe, I'd like to be where it's warm and as safe as possible. That narrows the list of countries, and leaves me with about five places I would like to move to. But it so happened that our company opened an office in Spain, so everything came together.
Personal preferences influenced my choice of a city. I spent this summer in a port village near a small town. Detachment from the real world was very noticeable and once again confirmed that I want to live in a city with at least a million inhabitants. Málaga is a little smaller than that right now, but with tourists it will get there. I considered the big cities in Spain — Barcelona, Madrid, Valencia, and Alicante, then family factors came into consideration. I have two children. In Valencia, which is very cool, you have to learn 2 languages: Spanish and Valencian, which is different by about 5%, but it's an extra burden for the children. Malaga is conveniently located — it is 5-6 hours by car to Lisbon, where some of my colleagues have settled. It also features good medical care, access to communication, IT hangouts, etc.
How do you legalize, and what about taxes
— The easiest option to relocate is for work. There are two different options for work relocation: employment in a company with a Spanish office or opening the equivalent of our sole proprietorship. I have not encountered the second option, so I do not know the details.
Let's imagine that you have a certain employer, who can hire you for a Spanish office, and you are in Belarus (my experience). The first thing to do is to get any Schengen visa. Even the Polish Business Harbour visa will do just fine. Then, you come to Spain and apply for a work permit. In my case, the company that I work for helped me to get it. There is a certain process of applying for these documents — and you can either navigate it yourself, or with the help of a company. Through the agency that helped me, it cost about 500-600€ for the employee, and an additional 400€ for each family member. To move a family with two children will cost about 2000€. Companies often hire agencies to work with employees, and the agencies will tell you what to do. When you work with one of them, everything is prepared for you, and they have their own internal service for translating documents into Spanish.
A Work permit takes about 2-3 weeks to obtain. Once you have one, the authorities understand that you work for a specific firm and have done so from the specified date. At that point, you'll receive an NIE — Foreigner Identity Number. With this number, you can register everywhere. This tax identification number is not yet a residence permit, however. I was hired with this number, but I received a residence permit 2.5 months later. With a Work permit, you must apply for a residence permit. The residence permit, like the work permit, is attached to the employer. If the employment contract is broken, the NIE expires. In that situation, you as the employee either have to leave the country or find a new employer. You have a brief period of time to find a new employer, perhaps a month or so, but I am not certain of that time period. Otherwise, the work permit and the residence permit are valid for 2 years, the same duration as the employment contracts are signed for working here. Having received the cherished card, you can freely travel around Europe.
A progressive tax scale applies here — the more you earn, the higher the tax percentage you pay. The maximum amount is 47%. But it is possible to pay a reduced tax percentage of 24% of your gross salary for the first five years of your stay. The government is considering increasing this period from 5 to 10 years.
How to find housing
— You can use specialized websites, groups on Facebook, and the help of realtors to find apartments.
Sites include: fotocasa.es and idealista.com. About 90-95 percent of their offers are the same. Once you have chosen an apartment, you begin to correspond with the landlord.
According to Spanish law, if someone moves into an apartment, it is very difficult to evict them, even if they do not pay. That's why Spaniards are very careful to check on those who seek to rent from them — the documents, the level of wages, etc. Agents can help solve these issues. For their services, agents charge a fee in an amount equal to the cost of one month's rent. In addition, the landlord takes a deposit equal to one month's rent of the apartment. This money is placed in a deposit account, and it stays there until you leave. It should be returned to you if you haven't broken anything. It's a legal process. Some people charge more. I've seen deposits equal to two or three months of rent. Depending on the situation, some landlords ask for six months payment in advance, plus a three-month deposit. In my case, these payments were minimal. One month to the realtor, one month deposit to the landlord.
A one-bedroom apartment in Malaga on the coast is now about 700-800€ without utilities. If you go to more remote areas, it will be cheaper. The cost for utilities depends very much on how the apartment is equipped. Generally, gas is cheaper than electricity. If the water is heated with gas, it will be a little cheaper than water heated with electricity. A gas stove will be cheaper than an electric stove. Homes that don't have gas, in which everything is electric, try to have appliances that are as energy efficient as possible. My home uses gas, with electricity only for the oven. Gas can be hooked up to the centrally. In the process of searching for apartments, I saw gas in cylinders, which was a little scary in terms of safety. But the last cylinder explosion incident they had was apparently in the 1960s.
It is very important when renting to look at how long the apartment is rented for. If the apartment is all furnished and ready to move in, most likely it will be rented for the summer period, at a price 3-4 times higher than the price offered before June. This is a short-term rental. Landlords recoup more money during the prime season than the rest of the year. It is more profitable for them. You can rent such an apartment for a long term, but doing so will be more expensive, since the owners lose the profit they would have received for the season and "spread" this loss over the whole year by charging higher rent. I rented an empty, unfurnished apartment. You can do that, but then you have to calculate the amount of money that will be needed to furnish it. Fortunately, there are options like IKEA and Jysk, so you can quickly furnish everything.
Another thing is that there are a lot of apartments with tiles. This makes them a little cooler in the summer, but colder in the winter. You should check when you rent an apartment that it is in a warm house and has an air conditioner. There is no central heating, but so far this does not seem to be a problem.
To use the Internet, I connected to a package offered from Vodafone, which includes 600 megabits of home Internet traffic, two unlimited sim cards, Amazon Prime (movies and delivery), and Disney Plus. It all costs 60€ a month. This is the best deal I've found.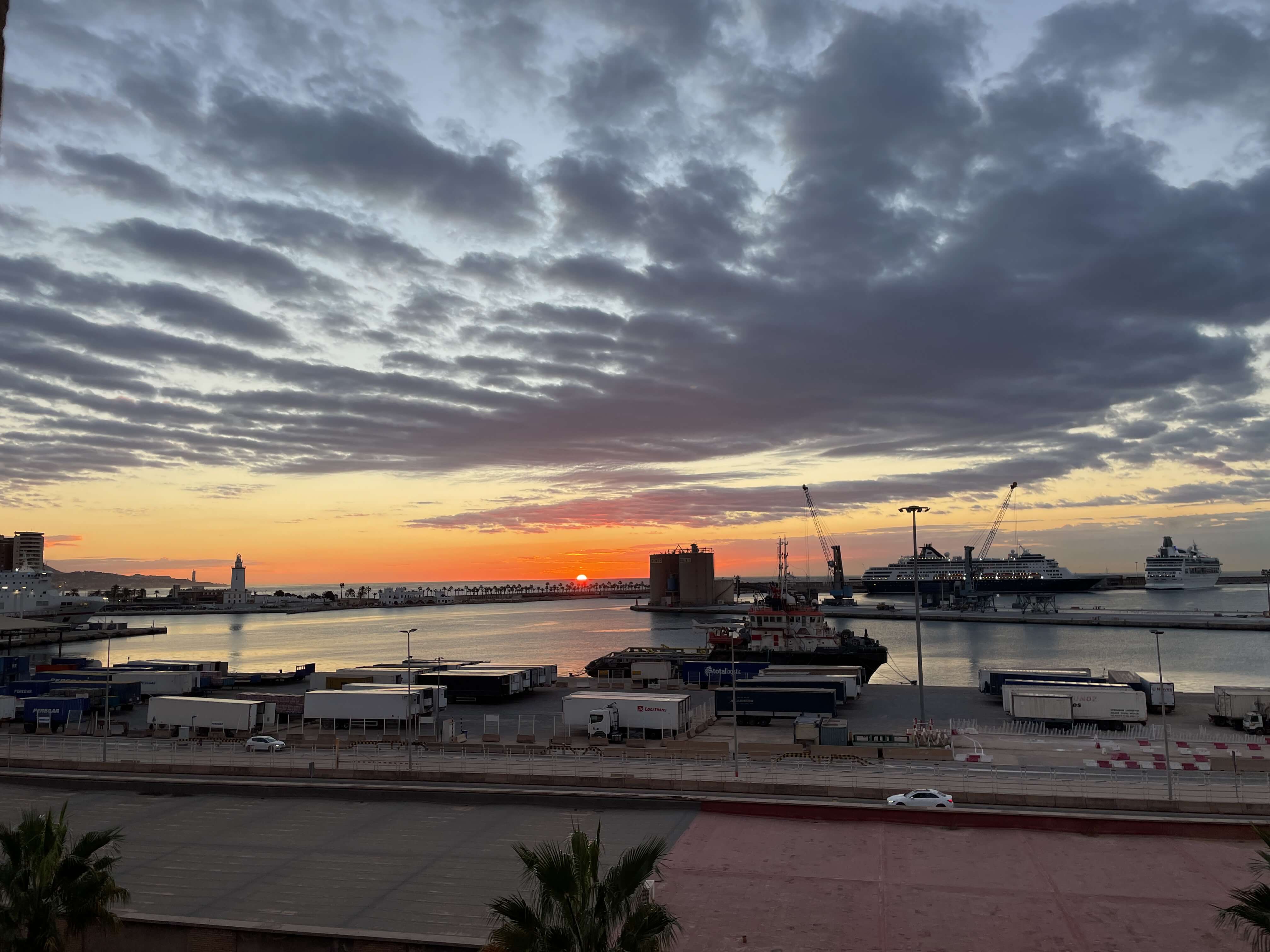 How to enroll your children in school
— Until the age of 12, the state is obligated to provide children with an education. There is a very high degree of care for children here. If you are walking down the street with your children during school hours, a policeman can stop you and ask why your child is not in school. You cannot leave children under the age of 12 alone at home, that is considered to put the child in danger. If your child is regularly late to school for a noticeable amount of time, they can also ask you for an explanation.
There are three types of schools in Malaga:
Public;
Private; and
Semi-private.
Public schools are free schools with a basic package of services. You have to pay for private and semi-private schools. The only difference between paid schools and free schools that I know of is that private schools arrange transportation. That's convenient. But I live 12 minutes from the school — I don't need transportation. When you relocate and are still assessing where you are in terms of your budget, if there is a public school, it's better, in my opinion, to apply there.
The school application process is pretty straightforward. You go to the school you want, bring your documents, fill out a form, and they check where you live. Children are supposed to go to school according to their place of residence. When you apply, you list the schools that you are interested in in order of preference. We applied to one school without such a list. I know people who have applied to schools like this and waited 3 weeks without a response, since the schools are quite busy. I was fortunate. I went to the school which is conveniently located, and we were accepted right away.
The documents you need to have with you for school registration:
Padron (residence registration);
Children's NIE (children are assigned a number based on your NIE);
Scans of passports;
Scans of vaccinations;
Extract from the school your children previously attended; and
Notarized translation of your children's birth certificates.
Children are placed in a class according to their year of birth. My children were born in 2014. In Belarus, they finished 1st grade, but in Spain they went straight into 3rd grade. The school provides additional language classes. The children are very smoothly integrated in the school environment. In the lesson for foreigners, the teacher uses Google translate when communicating, the rest of the lessons are in Spanish, which helps the children immerse themselves in the language environment faster. You have to have the children at school by 9 a.m., and pick them up at 2 p.m. This is the basic package, and it's free. There are additional paid options that include lunches and extra activities: karate, art classes, etc. But in order for your child to stay in the "after-school care," you have to provide documentation from your workplace saying that you can't be at home with your child at that time.
Is there an IT community
— It was important for me to have my own people to talk to. I haven't had much time to fit in yet, because I was dealing with legalization and other issues. But if you go to meetup.com, you can find a lot of interesting events in Malaga. There is already a large EPAM office here. Google is planning to open a Sales office and, at some point, developers will show up as well. Málaga is gradually gaining momentum for IT influence within Spain. It has its own equivalent of HTP (Hi-Tech Park Belarus), and there are enough people who are willing to invest in the region, which is the focus of interest of large investment banks.
There are co-working spaces for work. You can find them by using the Getcroissant platform, where co-working spaces can be registered all over the world. There is also a large co-working space of Santander bank on the main pedestrian street. I work from home, but if you don't have scheduled calls, you can spend your workday in an outdoor cafe.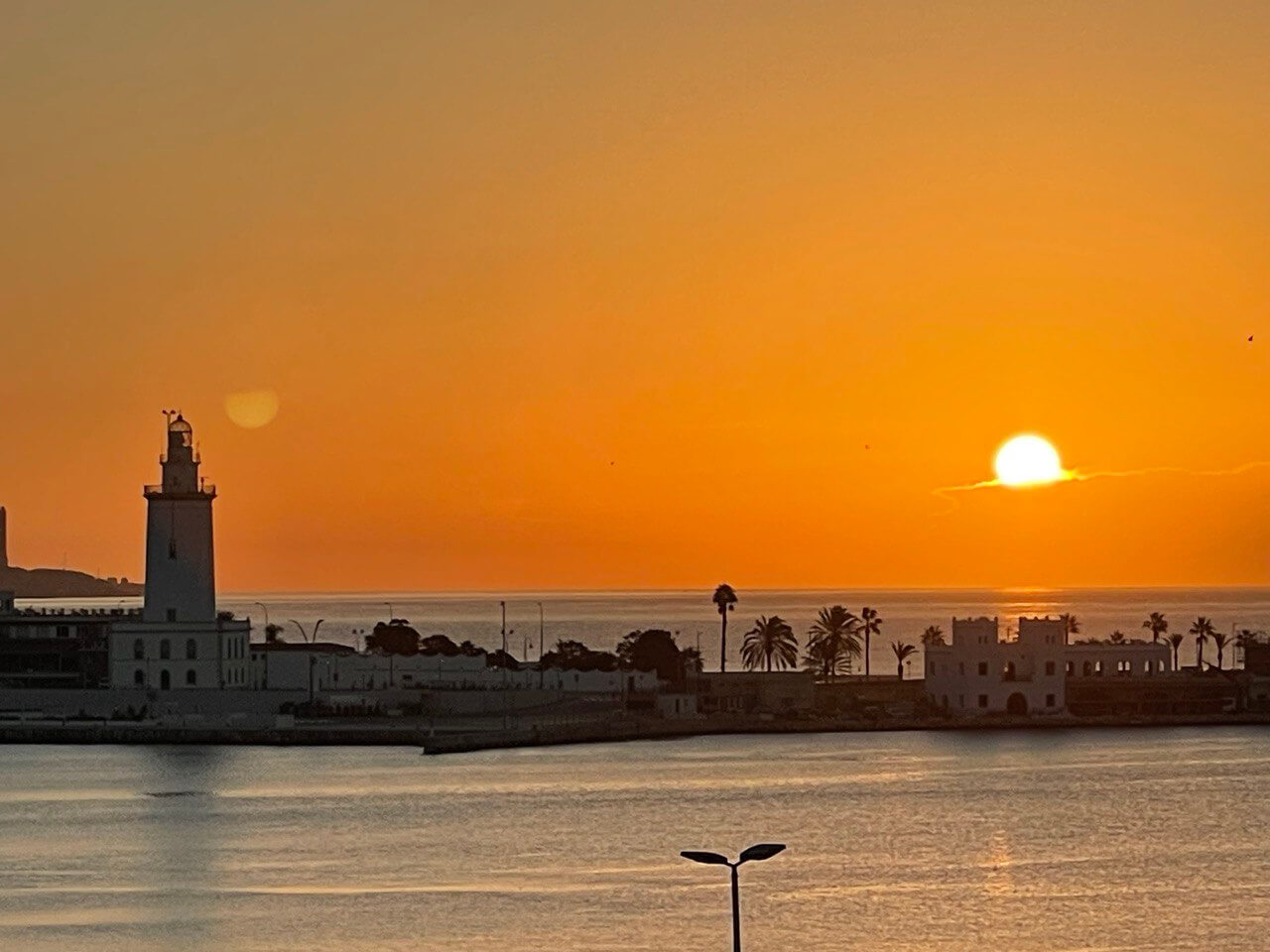 Pros and cons of relocation
— There was no culture shock as such when I moved here. I have been working with the West for more than 15 years and have absorbed its values in the employment context.
So far, I have seen a lot of good things about living in Spain:
Living by the sea is cool. I wake up and see the sea, the port, the giant ships, the seagulls. Breathing in the fresh sea air is great. Plus, our location is close to the mountains.
The food is delicious. You go into a medium-sized supermarket and at the seafood stand you'll see at least 20 different options — shellfish, shrimp, a huge selection of fish. And the prices are affordable. For example, a tuna fillet costs from 10€ per kilo. All of the other products are of excellent quality too.
Unlimited love for children. It is absolutely normal if a passerby ruffles your child's hair. The nation cares about children in general.
The minuses are harder to isolate. And you can't even really call them minuses, it is more like they are features that you will need to adjust to:
Language. There are difficulties in communicating on the phone, but you can write SMS when you need to be clear. This is an issue that would arise in almost any country, except for the English-speaking ones, so I can't really count it against Spain. Plus, no one has canceled Google translate, so we can always make things work. In addition, I'm learning Spanish with a tutor, and in three months I already got up to A2. So, I can't call the language a barrier, rather just a bit of a slowdown.
The area does not feature the best processes in terms of service, but this is compensated for by the kindness and friendliness of the people. For example, when I was connected to the Internet, they took a very long time to process my request. But when I came to the Vodafone center and said that nothing was working, the employee sat with me even after closing and helped me to resolve the situation. We communicated through an interpreter. And afterwards, he made sure that my request was fully processed, and a technician came to my home. Ultimately, communication with the person onsite helped resolve all the issues.
— My bottom line: Spain is definitely a country to live in. It has a great climate, a high quality of life, and it values human rights. I have lived here for 4 months, and I've already called my friends to join me.
You can share your relocation experience in our Discord channel.