To blog
"You can have a gastronomic tour every day if you want": living in Serbia — pros and cons
What to say at the border about your Visa Run, why it is profitable to move with your dog, and why you need to download Viber back — tells Natalia Simdianova, Head of the monetization department of ZiMAD game company, especially for the Anywhere Club blog.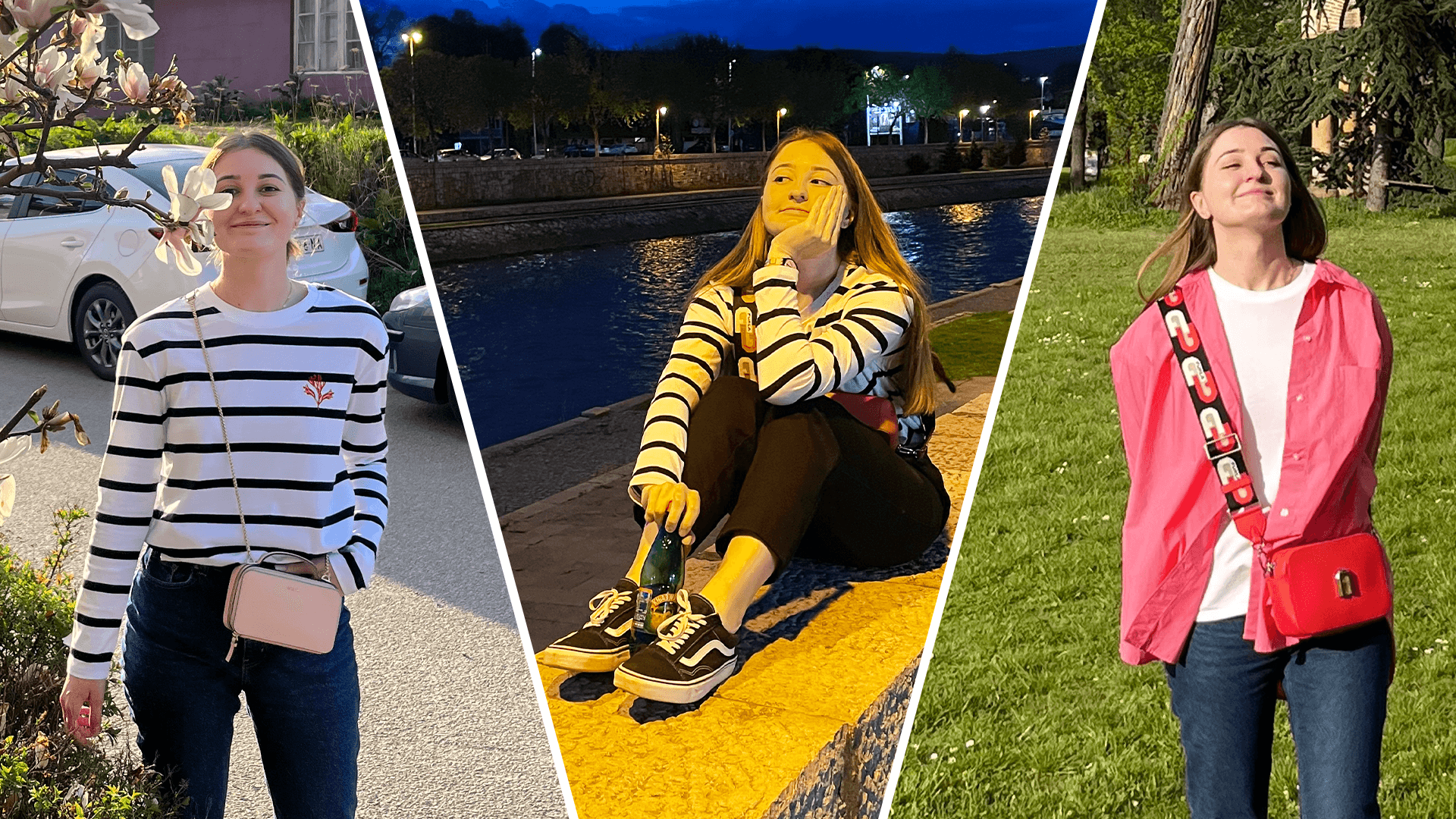 How did I get to Serbia?

— This year, such words as relocation, relocation, and emigration are more and more on everyone's lips, especially in the IT sector. Our company has ten offices in the US and CIS countries, and this year we decided to expand geographically. Tech companies choose between Georgia, Armenia, Cyprus, and Serbia in the current situation. Still, the more emigrants leave for one country or another, the harder it is for management to find a place for a good office and employees to find suitable housing, not at sky-rocket high cost and in a comfortable area. We decided on Serbia, the city of Niš, the third largest in the country. Two months ago, I decided to be among the pioneers who would move here and start this journey, — says Natalia.
When you shift to a new country, there is no time to look for pros and cons: you move headlong into legalization and taxes issues, where to buy food, how to rent a place to live, etc. You don't write reviews in your head, as you often do on vacation; you just start living in a new home. But in the process, an understanding of what you like and what you don't like crystallizes.
Pros
I know English very well. The first time I went to the store, I started talking in English at the cash register. The salesman listened to me patiently, then answered that I could speak to him in Russian or Serbian: he would understand everything. I realized that Serbian is similar to Russian, plus it's pretty easy. So if a Russian-speaking person doesn't know English, that's okay: it's easy to explain oneself to Serbs.
Friendly attitude to relocated people
The mentality of the Serbs is very similar to the people from the CIS countries. They are pretty straightforward, and you can easily find a common language with them; they are always ready to compromise and help you with any issue. I feel something familiar when communicating with the locals. Everyone wants to chat with you and give some advice.
The food here is very familiar to us. Why am I saying this, and why is it important to me? I've been with my company for five years, and over the years, I've traveled worldwide: Asia, America, and Europe. So food is one of the most important factors I judge a country. Serbia has a lot of fresh baked goods, bread, vegetables, and fruit. Markets are popular here, but fast food is not common. There are traditional food kiosks where you can buy a huge burger for the price of a cheeseburger at McDonald's - but with a homemade cutlet, salad, and Serbian Šopska (Shopska) cheese - and you could easily divide it into three meals. The food is tasty and inexpensive, so that you can make a gastronomic tour here every day.
The opportunity to travel
Serbia is geographically well located. It borders many countries, some of which you can visit even during the weekend. You can quickly go to Montenegro, Albania, Turkey, Hungary, and further across Europe. It is convenient to travel by car, and it is not necessary to have an international driver's license. However, one should remember that gasoline is expensive here, and sometimes a flight to neighboring Montenegro may be cheaper and faster than a car ride there.
People here love pets, especially dogs. Every second Serbian indeed has a dog. Why is it an advantage? For example, when renting an apartment, no one will ask you about a pet and certainly not refuse you if you have one, as often happens in other countries.
Cons
Visa Run and White Cardboard
Russian citizens can stay in the country legally only for 30 days. But there is such a thing as Visa Run: once every 30 days, you can cross the Serbian border and immediately return. Then the 30 days reset, and the countdown will start again. The authorities are aware of this and are okay with it. There was a funny case when my friends and I left the country for the first time to reset the deadline. We drove away from the border, turned around, and on our way back, the border guard asked why we came back so quickly? We started to think that we didn't like it in the other country, the driver had allergies, etc., but the officer didn't understand these reasons and wouldn't let us through. We got scared. And it turned out that you need to say directly — Visa run, and you immediately let them pass.
When you arrive in the country, you have to get a "White cardboard."
— This is a registration of residence; police can help make it. Even if you did not even change your place of residence but just went on vacation abroad, you need to make the White Cardboard each time.
All these legalization issues take a lot of time and effort. It is easier to make a residence permit, but you get only for six months the first time. This bundle of fun costs about $1000 for a family of two.
When the whole world talks about the dangers of smoking and tries to set aside special places for smokers, in Serbia, people always smoke everywhere - indoors, in cafes, just outside. It is uncomfortable if you're not a heavy smoker.
Serbia's road traffic doesn't obey any rules. There are no cameras on the streets, no fines either - or they are small. At crosswalks, no one lets you through. People park cars on sidewalks, green areas, etc. So you always have to be on guard.
— At first glance, the pluses outweigh the minuses. But I don't know how long I want to stay in Serbia. Relocation to this country will not be very stressful because many things are familiar to people from the CIS countries - the mentality, food, prices for food, clothing, and even beauty services are almost the same. But some things are missing. For example, they don't have an app to call a cab. If you deleted Viber thinking it was so last year, bring it back on your way to Serbia - to order a taxi, you have to text it to the taxi service on Viber! You drop off your location, and a cab driver will come in a minute. Payment is cash on the meter.
As a reader, I also miss the paper books in Russian, but I think it is a problem I would face in almost any country.

You can find more details about Serbia and our special relocation program in the Relocate section.