Work
29 June 2023
6 min read
Entering tech and continuous growth: a QA engineer success story
The Head of the Product Department at IT Switcher, an online school, Anna Titova shared her own path to entering the tech industry and how she now helps aspiring QA engineers.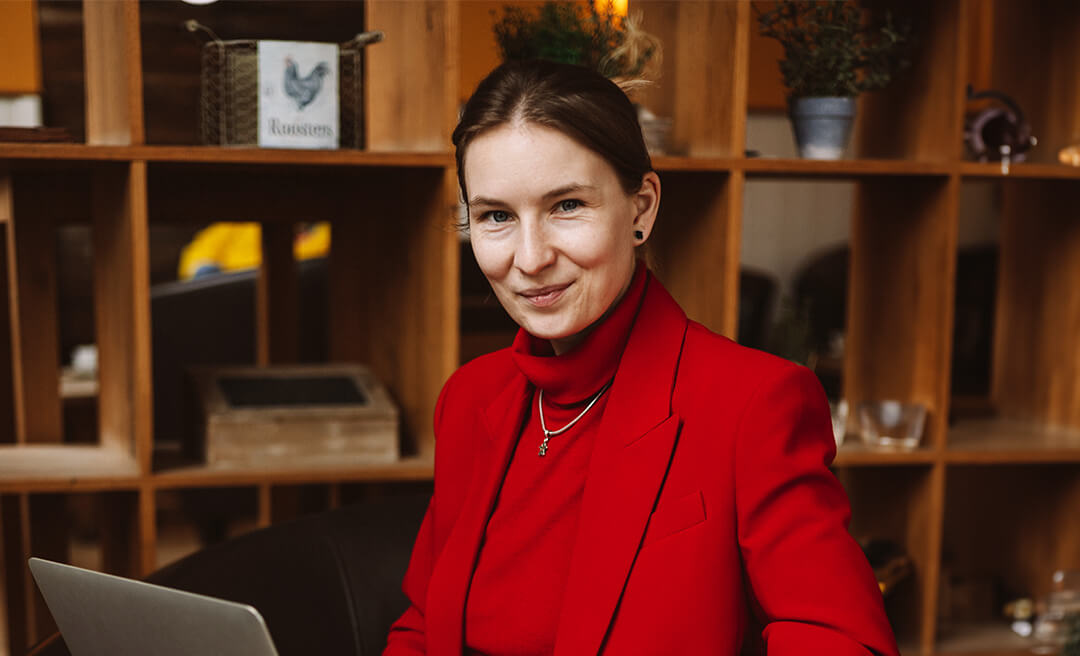 How it all started
— I come from a family of teachers. My grandma and my mom are elementary school teachers. For my whole childhood, it seemed to me that being a teacher is exactly what I needed and what I knew how to do best. It's amazing to know that I was able to partially realize the ambitious plans of my seven-year-old self.
Education
— After school, I already knew exactly which profession was the one for me. My choice was not the university setting, but the Financial Academy. My specialty was "Organization Management," with a specialization in "Project Management." This was the best decision for me as a 17-year-old. I ran to my morning classes with burning eyes, filled with energy. I was the first to complete all the homework and assignments.
First job
— After graduation, I worked as a manager for the organizer of the Financial Academy. She started as a junior specialist and moved up the career ladder to Assistant Academic Secretary. Then, there was my own business, but that's another story. I can definitely say that I have had a lot of leadership qualities since childhood.
How to enter IT
— My path to IT began with the Academy. Adjacent to the Department of Management, in which I studied, was the Department of Information Systems and Technologies (ISIT). My close friendship with ISIT resulted in a meeting that changed my life — that is where I met my fantastic spouse. Together, we created a computer science club for college students, conducted photography and film processing classes, and wrote joint articles in scientific journals. Back in 2008, we created a project that now resembles Instagram. For more than 10 years, we have been developing our own online store with production. Looking back now, I realize that I have been in the tech sphere for a really long time, but it took me quite some time to recognize that. In 2019, my husband received a job offer in Germany, and we moved. For us, Germany was the goal. We love this country. I can talk about it at considerable length, and I have many positive things to say.
In 2021, I begin to master the profession of a Testing Engineer, or QA (Quality Assurance) Engineer. Today, I not only use testing tools effectively, but I get special pleasure from developing and implementing unique approaches to software testing.
At the very beginning of my work as a trainee QA engineer, I did any job that allowed me to be involved in the process. I started very carefully, but there were times when my early efforts were clumsy. I made mistakes, and focused on the process, not on the result. Basically, I behaved like a typical tester who was just given a routine — to test a website and write bug reports. I have since realized that this is not enough for me.
Professional training
— At first, I followed the path of learning QA on my own: through video tutorials on YouTube. Then, I realized that I urgently needed a more comprehensive approach, like at school or university. In fact, I needed a mentor or teacher and a structured schedule.
I chose the path of least resistance and went for mentoring and supervision to a school with a "big" name. This was a fatal mistake, for which I am now thankful almost every day. If I hadn't trusted the "big school" then, I wouldn't have been able to truly appreciate the value of the individual approach to learning.
In February 2022, I understood that the approach being followed at this school in relation to its students is not something that works for me. I began to study the course from Oksana Melnikova in the IT Switcher project.
Her sincere and honest approach, her amazing soft skills, and her real Instagram stories led me to understand that she was exactly the teacher I wanted. Since then, I have been in the group and on the team. Thanks to her course, I went from being a student to being the head of the testing department. It was an amazing growth path for me, resulting from my level of desire, my perseverance, and a fortunate working environment (including my project team, mentor, and colleagues).
When you are still a junior and you have no experience in projects, a business is rarely ready to invest in you. You may need to look for internship options. Luckily for me, I didn't have to. Instead, I got into the best possible team for me. Yes, I have to credit perseverance, hard work (sometimes studying at night while everyone is asleep at home), and working on myself and my hard and soft skills. All of this was under the strict guidance of Oksana and the team.
Plans for the future
— At the moment, I am developing in two directions. First, I am studying JavaScript testing automation. In addition, since I interact every day with people just starting out in the profession of a QA engineer, I am studying to become a practical psychologist for an MBA.
My own success caused me to focus on all the processes necessary for advancement and their correct sequence. As a result, I had the idea to create a learning environment inside the IT Switcher school for QA juniors. We now have many partners all over the world. This is my personal success and the source of incredible pride for myself personally and for the whole school.
In April, we received a request to test a product for the English market in the field of ecology, dealing with the impact of production on the environment. We already have a project to rescue abandoned animals in Montenegro. These are great examples of our social activity and awareness. For me, each represents not just another promising project for a portfolio, but a personal and professional challenge! I also developed a test quest to popularize the EatIt application. Eco-awareness is a clear example that the work of a QA engineer can be creative, fun, and active.
Yes, my journey was difficult for me. I am a mother, a wife, and a person. I have a large number of processes operating in parallel. Programming languages require a huge involvement during the process. My projects require me 24/7. My psychological education is central to my personality at this point in my life. Everything takes a lot of time, effort, energy, planning and resources. But that's the only way it works. I'm not promoting easy success here. You need to delegate whenever possible and prioritize your remaining tasks clearly and consistently. Along the way, you will need to accept your mistakes and yourself, and acknowledge that it is difficult. Thanks to the fact that I now see where my path to accomplishing my goals and ambitions leads me, I am learning to balance between working hard and living with my family.
Tips for future QA engineers
— Dear colleagues from the QA profession, based on my experience, I will allow myself to offer a couple of tips:
Ask yourself: "In 10 years, will I regret that I tried my skills in this field?" I give you about a 90% guarantee that you will not regret pursuing this specialty. This sphere has no boundaries. You can choose your growth points and then work toward them: horizontal or vertical, towards scale or confidence and stability. There is no framework. The bottom line is that as soon as you stop being afraid, you start moving toward your future.
Act. Be honest with yourself. If this is your wish, you can make it happen! Do not set dreams and desires for yourself, instead set tasks and goals and realize them. Look for those who are ready to believe in you and your success. An effective environment and a competent mentor are almost guarantees of success.
— Looking forward, I see my career as including different options and opportunities, including mentoring and teaching. I also have great prospects in testing automation. I am certain that everything will be great for me now and in the future, and I will be proud to share my personal developments in the next interview.
Read other success stories and share your own by filling out the form Become a blog hero.