To blog
How does a junior get their first job in Singapore?
Juniors in Singapore face the same challenges as juniors around the world — how to get a job without experience, how to meet expectations, where to study, and how to develop their skills. EPAM Software Engineer Zheng Wei Jereld Chng told the Anywhere Club blog how he got into IT, and how he plans to develop his career.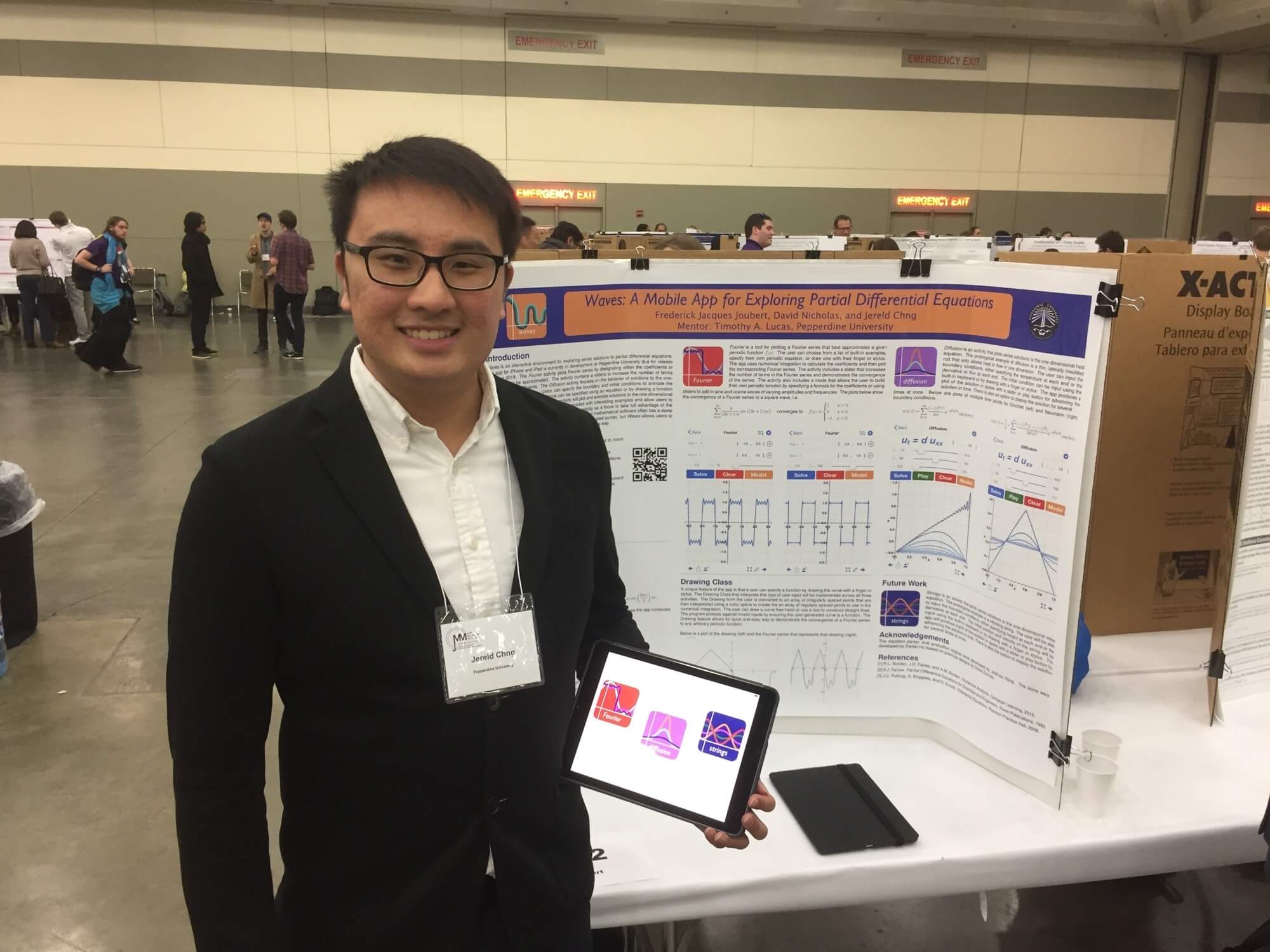 — As a child, I was most interested in the natural sciences and mathematics. I saw myself in these areas, but I never set a clear goal to get there. At the same time, I was a fan of video games, but it didn't occur to me that I could make a living with them. I was lucky to be born in an era when more and more business types were moving into the IT world. This means that the field of computer science and programming is one of the good options for the future. It is an area that is actively growing. Given my interest in video games and technology, I decided to build a career as a software engineer.
In 2020, I graduated from Pepperdine University (Malibu, California), with a degree in computer science and mathematics.
After completing my studies, I got a job at EPAM Systems. I put in a lot of effort to do so.
IT in Singapore
— The IT industry is quite popular in Singapore. This was especially true during the pandemic, when many sectors began to look for an opportunity to go online. This led to a worldwide increase in the demand for software engineers. In addition, Singapore is gradually becoming a technology center. Various IT companies are moving here. On the one hand, this creates a larger reserve of jobs, but on the other hand, it increases competition in the search for work.
For juniors, there are many opportunities for growth. The Government Agency for Technology (GovTech), under the Government of Singapore, offers a variety of job opportunities, some of which may include an internship before going full-time.
EPAM is hosting junior training in Singapore to ease entry into the IT industry. In addition, the company offers courses to further improve both hard and soft skills. Other companies also provide similar opportunities.
Junior difficulties
Pandemic
— One of the biggest challenges for me was that I graduated at the beginning of the pandemic. This meant that many companies froze hiring just as I was starting to look for a job. Since I had worked hard, and done well in school, it was hard for me to accept these circumstances, and difficult to come to terms with the fact that I could not find a job.
Technical interviews
— The next challenge that I faced was technical interviews. These interviews can vary greatly from company to company. This makes it very difficult to be prepared for them. One technical interview task might focus on solving an algorithm in the fastest way, and another might focus on designing a system.
Vacancies
— Another challenge I experienced was how to find real jobs that I could apply for. Many positions contain a list of requirements and skills that make them seem very difficult and not achievable. Because of this, a lot of self-doubt arose concerning whether I could even be suitable for such a position.
Education in IT
— It takes practice to get a job. I did an internship as a web developer trainee (.NET) and worked part time as a research assistant (the focus of the position was developing iOS mobile applications that were actively used in various university lectures as a tool to aid the students).
Before getting my first full-time job, I completed an EEA (Emerging Engineer Academy) internal training at EPAM, where I specialized in Java internal microservices. I also completed: several training courses through LinkedIn Learning which is one of EPAM's vendors; internal EPAM courses and in-house certification programs, including EPAM's programs in partnership with Microsoft (Microsoft Azure Developer) and passed Scrum Master course from Scrum.org.
Some courses are self-paced and can be taken at any time. Others are available by appointment with limited seating. In general, courses like the ones that I took are held every few months at EPAM.
Depending on the nature of the courses, some require simple tests to test your understanding. Others, such as external certification courses, require a formal exam.
Self-paced courses are often free and have no time limit. Courses with a teacher tend to be more structured. Instructor-based courses are designed for people who can work full time. Sometimes, however, it can be difficult to combine work and courses.
EPAM fully sponsors certification training and exams, for instance some certification courses provide vouchers that allow candidates to take certification exams. It took me about 2-3 months to complete my Microsoft Azure certification.
Path to IT
— As a back-end Java software developer, I focus on back-end systems development. This includes creating APIs, configuring and interacting with databases, data processing, etc. I also provide support for production issues and deployments.
It was hard at first. I didn't have much experience. I had to learn a lot on the go, while still ensuring that I was good at my tasks. I've spent a lot of time and effort making sure that I'm on the right track, and that my code is up to standard. I was lucky that I had good colleagues on my team who helped me out when necessary. Work is still challenging for me now, because I have a lot to learn, but I enjoy it.
Future plans
— Training with EPAM Singapore helped me grow – I am no longer in a junior position. I am a Software Engineer now. That means I have more tasks and responsibility on the projects I work on.
I am constantly learning and improving my soft skills to expand my activities in the field of management: managing people or projects. For example, this year I graduated from EPAM APAC RM School which will help me in my future career as a leader.
In terms of technical skills, I plan to develop in the back-end part. I am also considering becoming a full-stack software engineer and/or Senior Software Engineer. Then, I can mentor and help others on their journey into the IT industry.
You can discuss this article in the club's Discord channel.