Ком'юніті
18 серпня 2022
час читання: 7 хв
Mutual Assistance and Unconditional Love for Children: What Impresses in Montenegro
What documents are needed to open a company and obtain a residence permit? How much does housing cost and how do you rent it? Kirill Goncharik, CEO and co-founder of Nord Beaver, answered these and other questions especially for the Anywhere Club blog.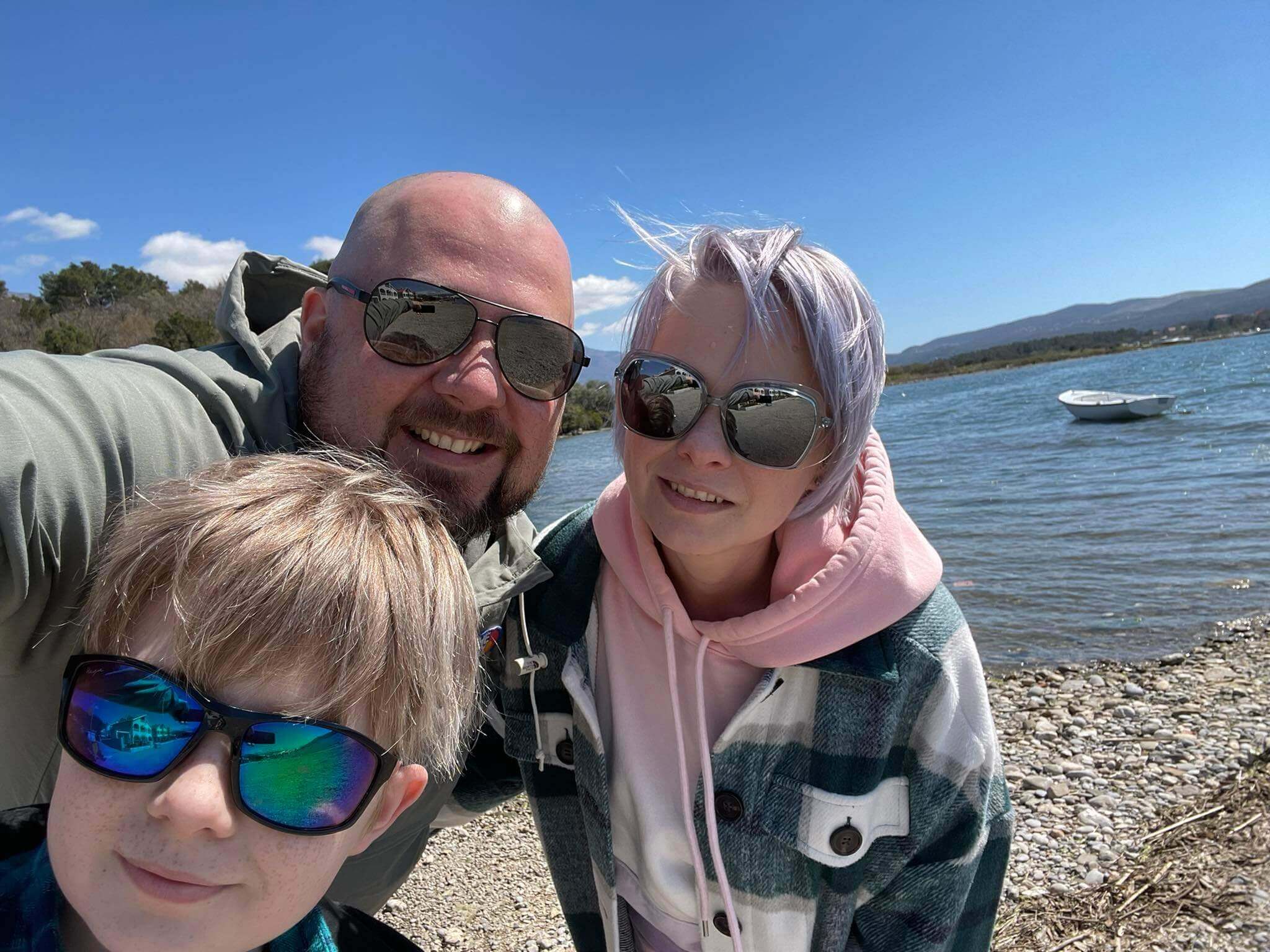 Why Montenegro?
— At Nord Beaver, we develop HTML5 games. The company is quite young and growing rapidly. The format of the team reflects the time in which it was born. We started in the midst of a pandemic, so all employees are used to working in various places around the world and remotely.
We had been thinking about relocation since the very first days of the company's creation. At the beginning of this year, relocation became a business goal because we work with partners around the world. We had a desire to move to a country where the state policy is more friendly to IT and to startups. My family and I also wanted to be where the attitude to life is humanistic. We moved from St. Petersburg, which I sincerely love very much, but which is not the most pleasant city in terms of weather. In early February, walking with a dog knee-deep in the snow, I realized that I was 37 and didn't want to freeze anymore.
I began to analyze the map, looking to see where we could go simply by car or plane, that would not be an excruciatingly long trip. The traditional choices: Kazakhstan, Georgia, Armenia, Turkey — I dismissed straight away. Why? Those destinations are wonderful, with good climates, but when you consider a change of this magnitude, you understand that you do not make such changes very often. When you do make them, you want to level up your quality of life. As a result, there were two options - Serbia and Montenegro. The sea won.
When we first created Nord Beaver, my colleague and partner, who was with me at the beginning, went to live in Montenegro. His first impressions were not positive. It seemed to him that he was somewhere on the edge of the world, in a place with no community. For me, and for a startup, community is a key factor. Until this year, I had never been to Montenegro. My wife and child had been in Montenegro before, though, and my wife really liked everything except the local mosquitoes.
So, on March 9, my companion and I ended up in Tivat. Tivat was recommended to me as a very cool city on the coast. Initially, we flew in for reconnaissance, to look around and resolve any preliminary issues. We needed to create comfortable conditions for the relocation of family and our employees.
Legalization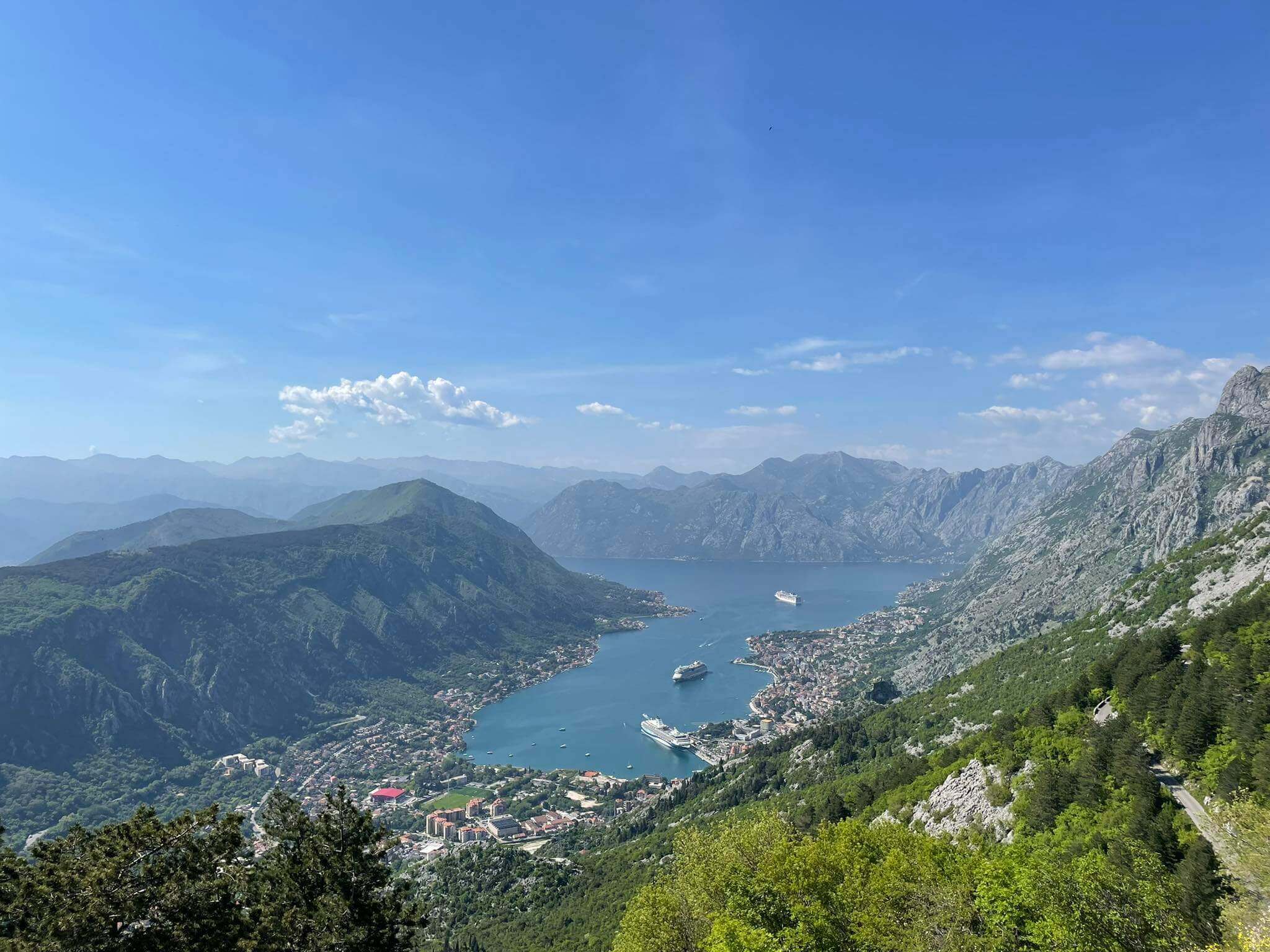 Russian citizens can stay in Montenegro for 30 days. After the 30-day period, you must either make a Visa Run (go abroad to Bosnia, Albania, or Serbia and return), or apply for a residence permit. Now, Montenegro is considering the option of issuing a Digital Nomad Visa for up to two years.
Within 24 hours after arrival, you must present yourself to a special organization at the place of registration and pay a tourist tax — 1 euro per adult per day, children are free of charge.
Then, you can legalize your stay in Montenegro in several ways:
By the end of the first year, you can get a golden passport by investing in the country's real estate.
You can buy an apartment and get a residence permit. This residence permit does not give you the right to medical care or other services from the state, it just gives you the right to be here.
You can also obtain a residence permit based on employment. In my case, the first step was to open a company. This takes a week and a half. The documents you need are:
Document concerning your education, the simpler the better. In my case, the documents concerning my higher and secondary education remained with the educational institutions. In the end, I applied using a document that confirmed my graduation from school. It wasn't a problem at all.
Passport.
No other documents are needed to register a legal entity in Montenegro.
As soon as your company is registered, you can apply for a residence permit. A residence permit is issued for 1 year, the renewal procedure is simplified. I applied for a residence permit as a director, and this cost about 600 euros. For ordinary employees, it is much cheaper.
It was necessary for me to pass a formal medical examination, buy medical insurance, order a criminal record check, and bring a notarized copy of a contract for renting a house for a period of at least 1 year. The whole family must be included in the rental contract. All of these documents are translated into Montenegrin. With them, you go to the police and apply for a residence permit. You are given the date when you pick up your ID. From then on, you do not need to pay a tourist tax. In 2-3 weeks, you will have your residence permit in hand.
After that, I was able to set up our office, and then we began to accept people on the staff. Our staff members were also able to apply for residence permits, since they had an employment contract with a company in Montenegro. You should know that, in Montenegro, there is a quota for various positions in IT companies. Therefore, do not be alarmed if your developer has to be hired as a painter. The IT sector is one of the priorities of Montenegro in its 2020-2025 program for joining the European Union.
A family can apply for a residence permit under the family reunification program. For family members to apply for a residence permit, you need to go to a bank and deposit 3650 euros per person into an account. Life hack: you can deposit only 3650 euros and go get certificates in different departments of the bank: this way you will have several statements on hand. The time period for issuing a residence permit for family reunification is 45 days.
Education
After receiving a residence permit, you can apply for state education for your children, but children can be enrolled in school without it. Here, in general, all children are loved and accepted. This was another reason why we selected Montenegro for our relocation. Plus, the language is very similar to Russian.
Getting your children into a public school or kindergarten featuring teaching in Montenegrin is not difficult. Also, in Tivat, there are two British private schools that are part of the Cambridge education system. Private kindergartens cost a significant amount of money: 140 euros per month, and for another 50 euros, the child will be picked up and taken to the garden by bus. Very comfortably. There are also a good selection of children's activities and sports teams, plus it is not hard to find Russian-speaking teachers and coaches.
Housing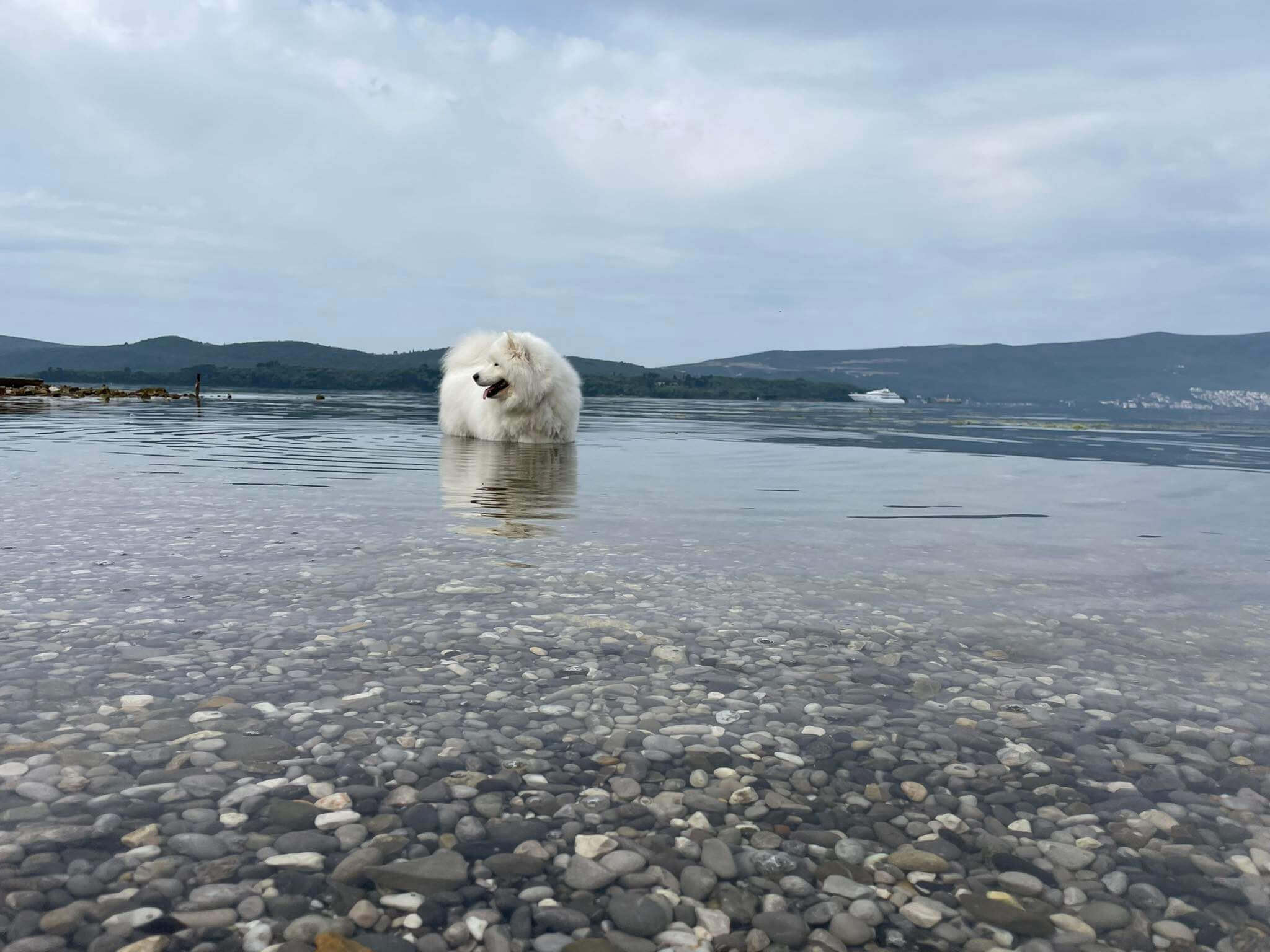 There are no sites with posted ads for apartments, but there is Facebook. Basically, all real estate issues are handled by realtors, and they offer you options. During the season, Montenegrins do not want to rent out property for a long time — they prefer daily rent. When you sign a rental contract, you will have to pay three months of rent at once — one for the first month, plus two deposits.
Tivat is the most expensive city on the coast. It is small and intimate, slightly above average for its price segment. Renting a two-bedroom apartment here costs from 600 to 1000 euros per month, plus utility bills. Three bedrooms starts from 1000 euros. Communal for April and May, I paid 120 euros for a large apartment, including the Internet. And back in April, convectors were providing heat. One of the challenges when renting an apartment is having cats. Dogs, especially small ones, are treated much better. In Budva, housing will be cheaper, and there are many more options. But Budva turns into Anapa during the summer season, filled daily with people wandering around the city in swimsuits and inflatable tubes. There are other options: the city of Bar, which is closer to the border of Albania, or the capital city of Podgorica, but due to the lack of a sea, in the summer you will feel like you are in a frying pan.
Community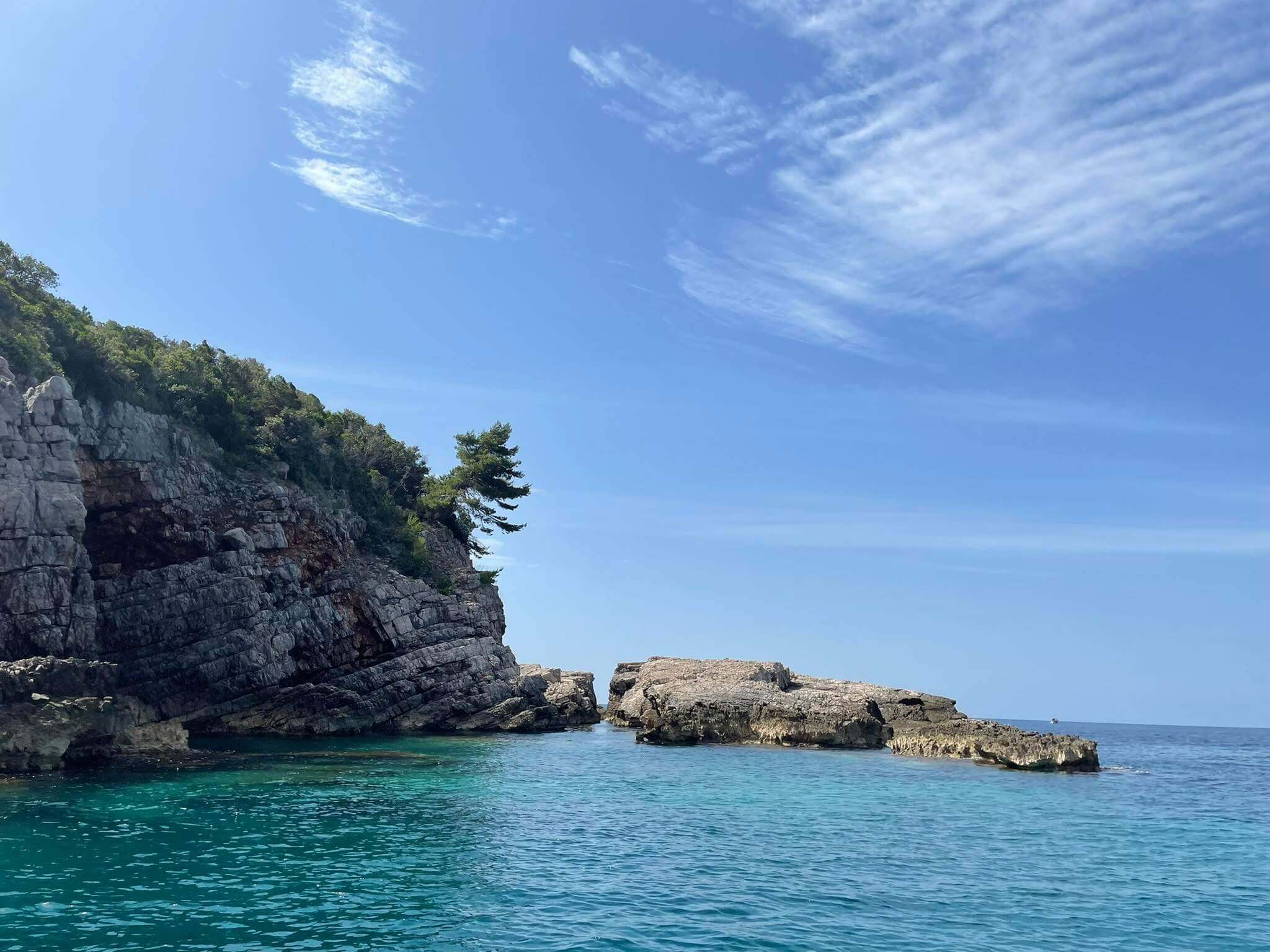 Recently a lot of relocation chats have appeared that allow you to get the necessary information before you move. As a result, when we arrived in Tivat, we already had some acquaintances. There is also a very well-developed neighborhood, which I love so much. Newcomers are surprised by the lifestyle here. You can safely drive a car down the street, meet someone you know on the road, stop, lower the window, talk to him for a couple of minutes, and no one will even honk at you from behind. This is considered normal and it's part of the culture.
Once we settled in, we began to get acquainted with the local community, including people who do not work in IT. A window into life in Montenegro opened for me at a dinner with one of the representatives of this community. We were discussing the problems of IT specialists. At one point in the conversation, one of our group (Head of Legal in one of the companies, a former police chief in Podgorica) got up, made a phone call, then returned to the table, turned on the speakerphone and said: "Ask!" We didn't understand, so he explained: "The Deputy Minister of the IT sector of Montenegro is on the line, ask him your questions." This is how problems are solved here.
From my perspective, everything is good in Montenegro: the sea, the climate, the attitude towards children, the level of safety and security — at night, many people don't even close the windows in their cars to avoid it being stuffy later. And, if you get bored, there is an airport in Tivat with regular flights throughout Europe. In a couple of hours, you can be in one of the capitals. In the summer, there is even a ferry from Bar to Italy. In general, I like everything here so far!

More information about Montenegro can be found in our Relocation section, and you can ask questions about the country in our Discord channel.