Ком'юніті
22 серпня 2022
час читання: 7 хв
"There Is No Hockey, There Is a Sapboard and Kayaks": What Do You Need to Know When Moving to the South of Spain?
When is the best time to move to Spain? How do you avoid renting a cave in Malaga? What local features do you need to be prepared for? IT specialists Gleb Gavrilovich and Diana Solovets spoke with us about the pros and cons of living in Spain especially for the Anywhere Club.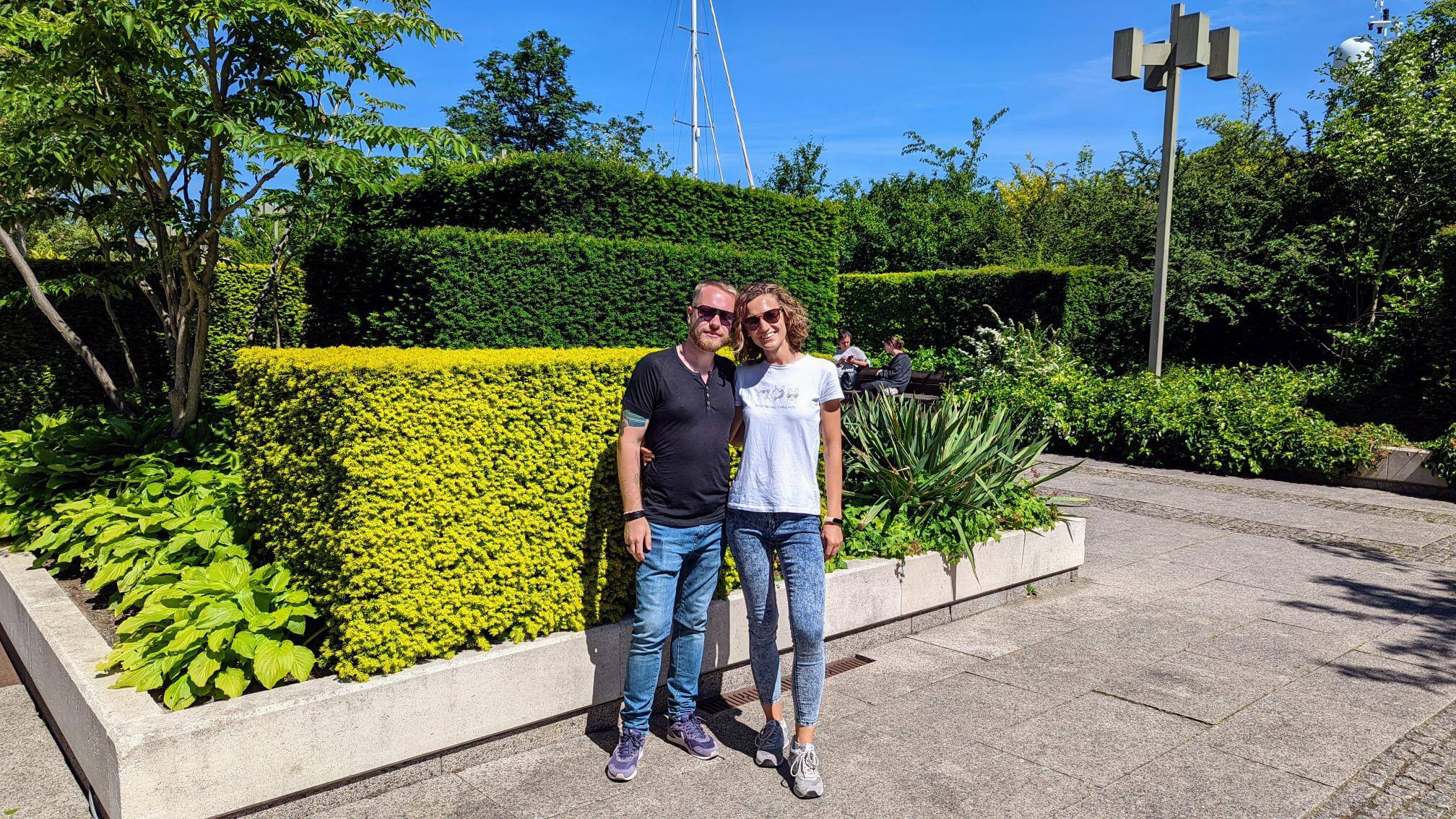 Relocation
Diana: We moved to Malaga from Belarus more than three years ago. The EPAM company, for which we both work, was helpful in dealing with many issues, especially with documents, but there were some tasks that we had to handle by ourselves. Of course, without the support of EPAM, this process would have taken much longer. Gleb was relocated on a high qualified visa. I also passed my interview, and received an offer to join the Spanish office of the company.
It took us about three months to complete the whole process. When planning a move to Malaga, you need to consider all of the different factors, especially the time of year. If you submit documents to the embassy closer to summer, you need to bear in mind that there are a lot of holidays in Spain during this period. You may also find that some Spanish people work in a relaxed manner. In many state offices, the working hours are from 9.00 to 13.00 and, during those hours, it was our experience that employees are not in a hurry; they may calmly put your documents on a shelf and forget about them. You should expect that the preparation of your documents can take up to six months.
Language
Gleb: In our experience, few people in Malaga speak English. This can cause difficulties in everyday things such as connecting the Internet, deliveries, talking on the phone, etc. Even in local cafes and restaurants, you may find that few people are ready to communicate with you in English unless you are in one of thefusion-oriented restaurants geared toward foreigners. Even in a police office that works with foreigners, the employees will likely not know English. This limited use of English applies only to this particular region of Spain, namely Malaga.
Housing and cars
Diana: We live in a fairly new area in a residential complex with a swimming pool and a padel court (padel is a racket sport similar to tennis). In such complexes, apartments with two or three bedrooms cost about 1000-1200 euros per month, plus utilities — you can expect an average of 120 euros per month for electricity and water. Membership fees are usually paid by the landlord. A little further from the center and the sea, in older areas, you can find housing for 700-800 euros. But be prepared: these will be small apartments, completely without sun, since the houses are located very close to each other. When you come to the Costa del Sol, a place with 320 sunny days a year, you do not expect to live in a dark cave. So be selective when choosing your rental housing to avoid not just dark apartments, but also the risk of listening to loud music all night, watching a neighbor repair a car right in the yard, or living near neighbors who throw garbage out of their windows. It is also recommended that you rent housing with windows above tree level, since the large, red, local cockroaches often appear in apartments on low floors; which can be an unpleasant surprise.
Gleb: The price of renting a car varies depending on the season, the brand of the car, the company from which you rent it, the amount of insurance you choose, etc. Car rental prices here are slightly lower than in more popular tourist destinations such as Barcelona. In the season, rental prices start from 20-30 euros per day; in the off-season prices start from 5 euros per day for the most budget-conscious option without insurance.
Medicine
Diana: Initially, we used only paid insurance. That insurance covers appointments with all specialized doctors, as well as all procedures and tests that may be needed. Plus, we were pleased to discover that doctors in private clinics speak English well and willingly, even with their specialized vocabulary. There are no problems with sick leave, but the authorizations can only be issued at state clinics. If you have a cold and you understand that it is not something serious, you can call the doctor the same day or the next, discuss the symptoms, the doctor will most likely prescribe ibuprofen for you, and then you will close this sick leave in the same way or extend.
Climate
Gleb: The hot and cold periods here last for half a year each. In Malaga, there is no central heating in the houses and very few apartments are focused on keeping warm. Accordingly, if you are sensitive to cold, you will freeze for half a year, since they usually lay tiles or marble on the floor. You will likely appreciate that in the summer, though, since it does help make the apartments feel cooler in the warmer months. On the Andalusian coast, the temperature in summer can reach up to forty degrees. Often, however, there is a wind that gives you relief from the heat. On the other hand, it also causes small sandstorms on the beach, which makes it not so comfortable to sunbathe, and discourages your desire to swim in the not-very-warm sea water.
Entertainment and leisure
Gleb: There are many sports available in Spain. As Diana mentioned above, modern residential complexes are equipped with swimming pools, table tennis tables, padel areas, and others. At the same time, there are quite a few large public sports complexes. These have affordable membership prices that allow you to go to the gym, swimming pool, saunas, as well as attend yoga or pilates group classes, and use tennis courts, football pitches, etc. You won't find a hockey rink here. But, since there is easy access to the sea, you will find lots of water activities, including: surfing, paddleboarding, kayaks, jet skis.
For some non-sport entertainment, this year Diana and I started holding Russian-language pub quizzes in Malaga. It is a pleasure for us, and it helps people to meet new acquaintances, have fun and learn some interesting things, broaden their horizons, and simply expand the Russian-speaking crowd.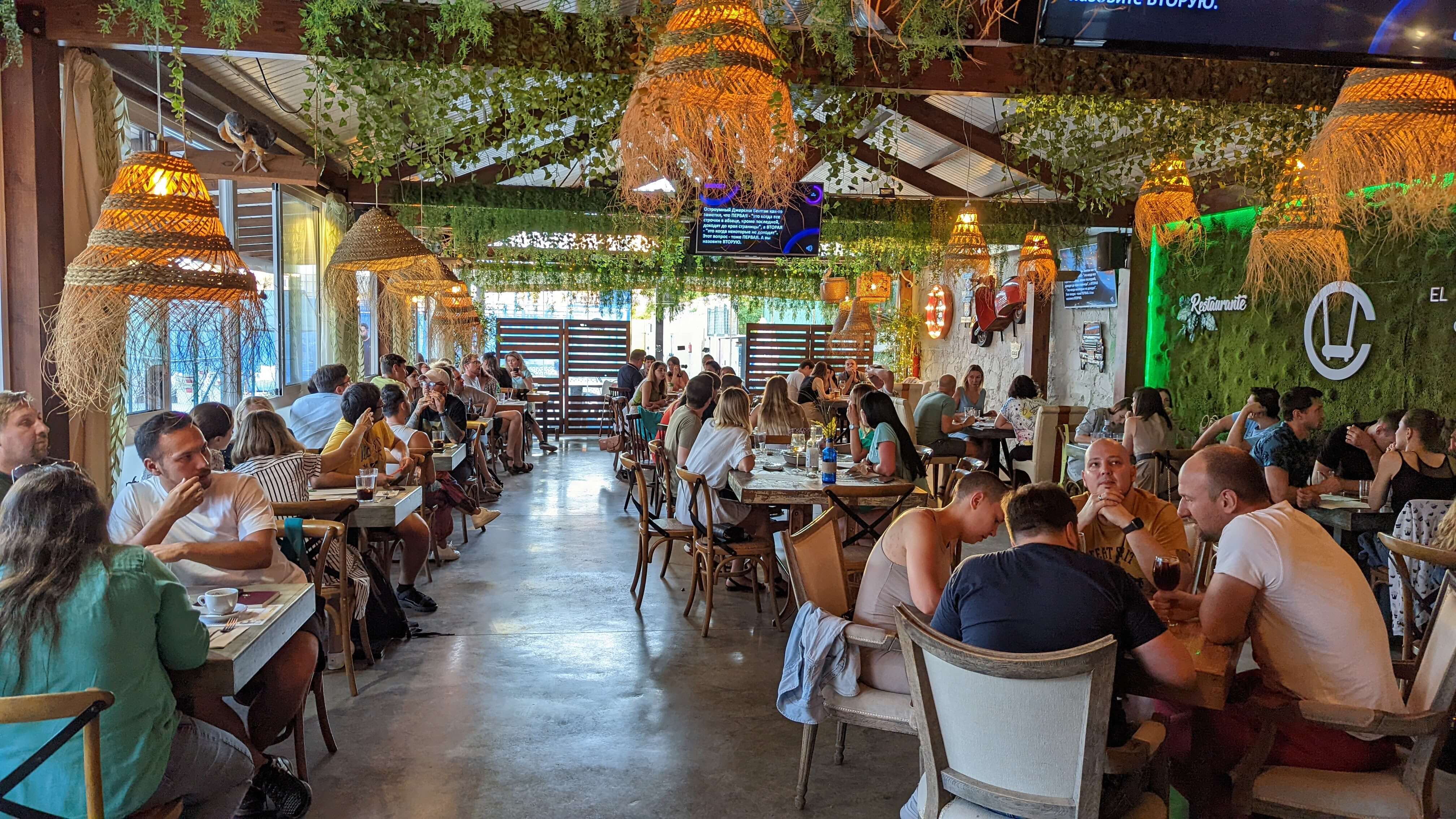 Diana: The undoubted advantage of living in Malaga is the opportunity to go to the beach almost all year round. You can just relax there, have a picnic, play beach sports, and have fun with friends or a book.
It is also convenient to travel from Malaga. You can get anywhere from here: there are good air and rail links, and lots of low-cost flights. Within 100–200 kilometers of Malaga, there is a sea, an ocean, snow-capped mountains, castles, waterfalls, and thermal pools. I also have a blog where I talk about interesting non-tourist places in Spain. With a Spanish residence permit, you can travel all over Europe. But you do need to remember that if you need a visa to enter another country, in order to obtain it, you will need to go to Madrid, which requires a bit of extra money and time.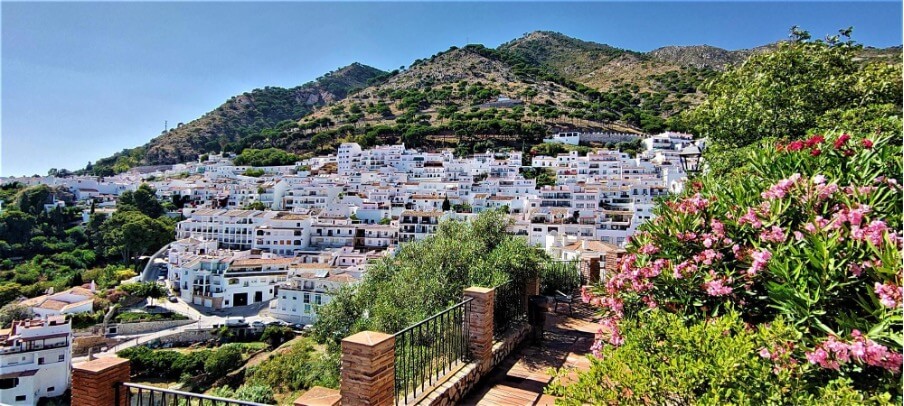 Cuisine and products
Diana: In addition, the food is a definite plus of life in the south of Spain. There is lots of fresh sea fish, a variety of delicious fruits, the strawberry season lasts half a year, and watermelons and melons can be eaten all year round without an increase in their cost. It seems as though each corner has its own fruitery. The stores also sell a lot of semi-finished products, which is very convenient. The coast of Malaga has its own specialties of cuisine. You will find that locals adore absolutely everything in breading and oil - octopus, squid, chicken, meat. Beer and something breaded seem to be their favorite dish. People here don't obsess over healthy food. If you don't pay attention, you may find that you are up a couple of kilograms in your first months of living here.
It is worth remembering that establishments close for a siesta from 17.00 to 20.00. During this time, you will not find access to the usual food. This may mean that you find yourself eating dinner almost right before going to bed. That has been hard for us to get used to.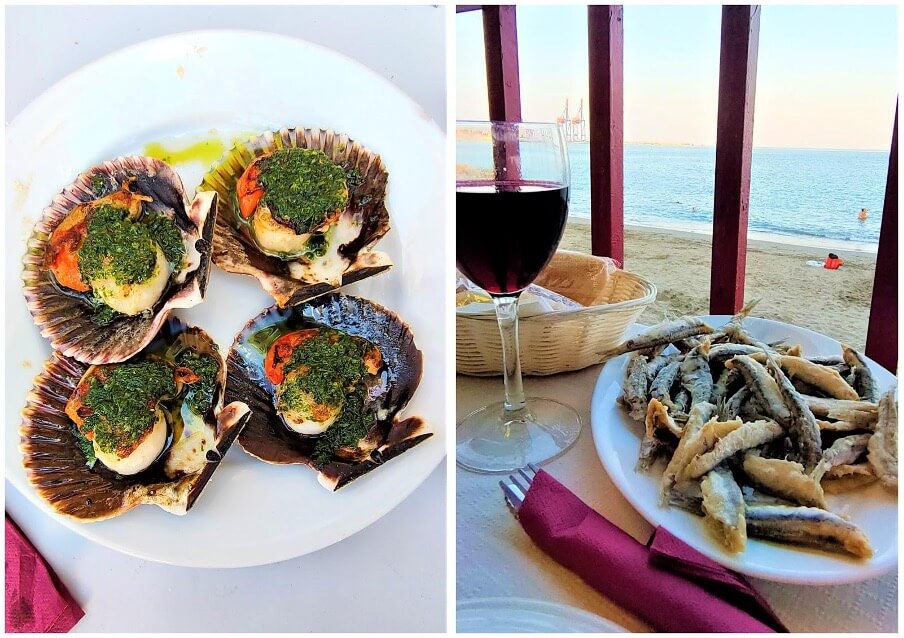 Culture and people
Gleb: The Spanish people we have encountered are very cheerful, able to laugh at themselves and ready to help. Enjoying life in the family circle is a priority. But, outside of their family, people do not seem to focus on the comfort of others. For example, you will encounter people who go trekking and throw their garbage on the ground on the way, explaining that it will be removed by the cleaner, to whom they gave a job. It is also not unusual to see someone watching a movie or listening to music on their phone loudly enough for the whole bus to hear. Children will play football on the bus, and no one will reprimand them. In a good way, I envy this way of life, where everyone's internal comfort is their first priority.
Having lived in Malaga for more than three years, as with living anywhere, we see the pluses and the minuses. But I will say that it is, undoubtedly, one of the most comfortable places in Europe to live, primarily due to the climate.