Навчання
27 липня 2022
час читання: 5 хв
Top 5 Startup Books to Read in 2022
What books about startups should you read before launching your project? Anastasia Zaiceva, Head of Communications at ZiMAD, has prepared a list of the most useful books for aspiring startups especially for the Anywhere Club blog. She identifies and discusses her choices below.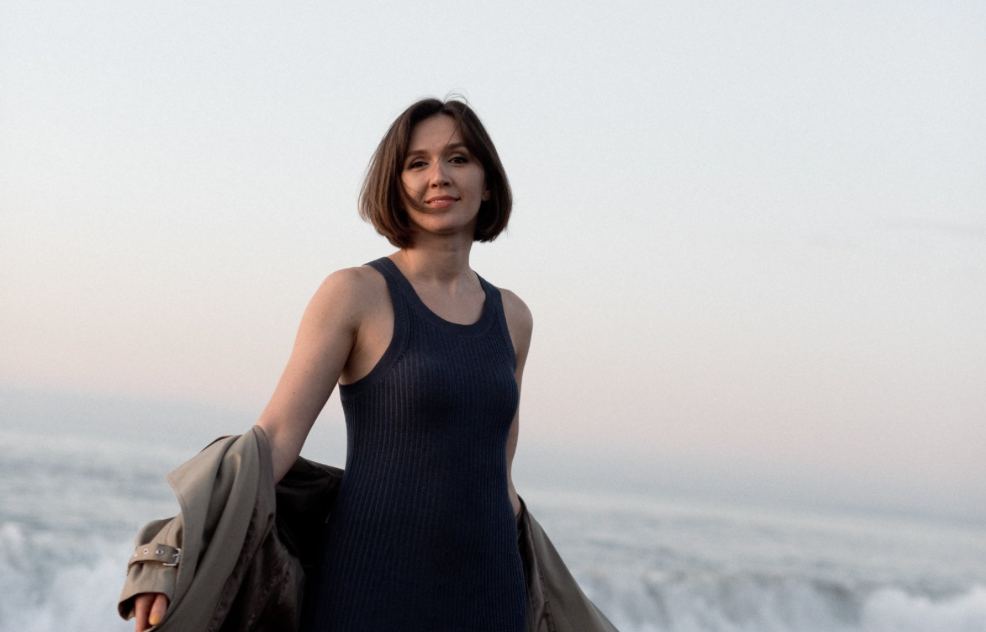 — Creating a startup from scratch without previous experience in serial entrepreneurship is extremely difficult. It's great if you are surrounded by more experienced colleagues who can mentor you and your project. But what if you are working alone to face the issues of idea implementation, team selection, and fundraising? A lack of quick answers can definitely affect your mood; it can even cause a budding entrepreneur to become depressed. To help you, I compiled a list of top books about startups. These books may not tell you exactly how to run a business — information about the state of the market changes too quickly for that — but they will help you get inspired, establish more efficient processes, and give you a view behind the scenes of the startup world.
The best books about startups, in my opinion:
This is a useful book from a working entrepreneur and investor. Peter was one of the founders of PayPal and the first significant outside investor in Facebook. He knows firsthand about the life of a founder, which makes the information even more valuable. In this book, you will find the answer to the question of how to create a company from scratch and lead it to success, making it a market leader.
As Peter explains in the book,
"Tolstoy opens Anna Karenina by observing: "All happy families are alike; each unhappy family is unhappy in its own way." Business is the opposite. All happy companies are different: each one earns a monopoly by solving a unique problem. All failed companies are the same: they failed to escape competition."
Read about how to create companies that really change the world, and don't just focus on making a profit. After all, the main task of startups is to solve the problems of users, and not to enrich their creators: that is just a nice side benefit.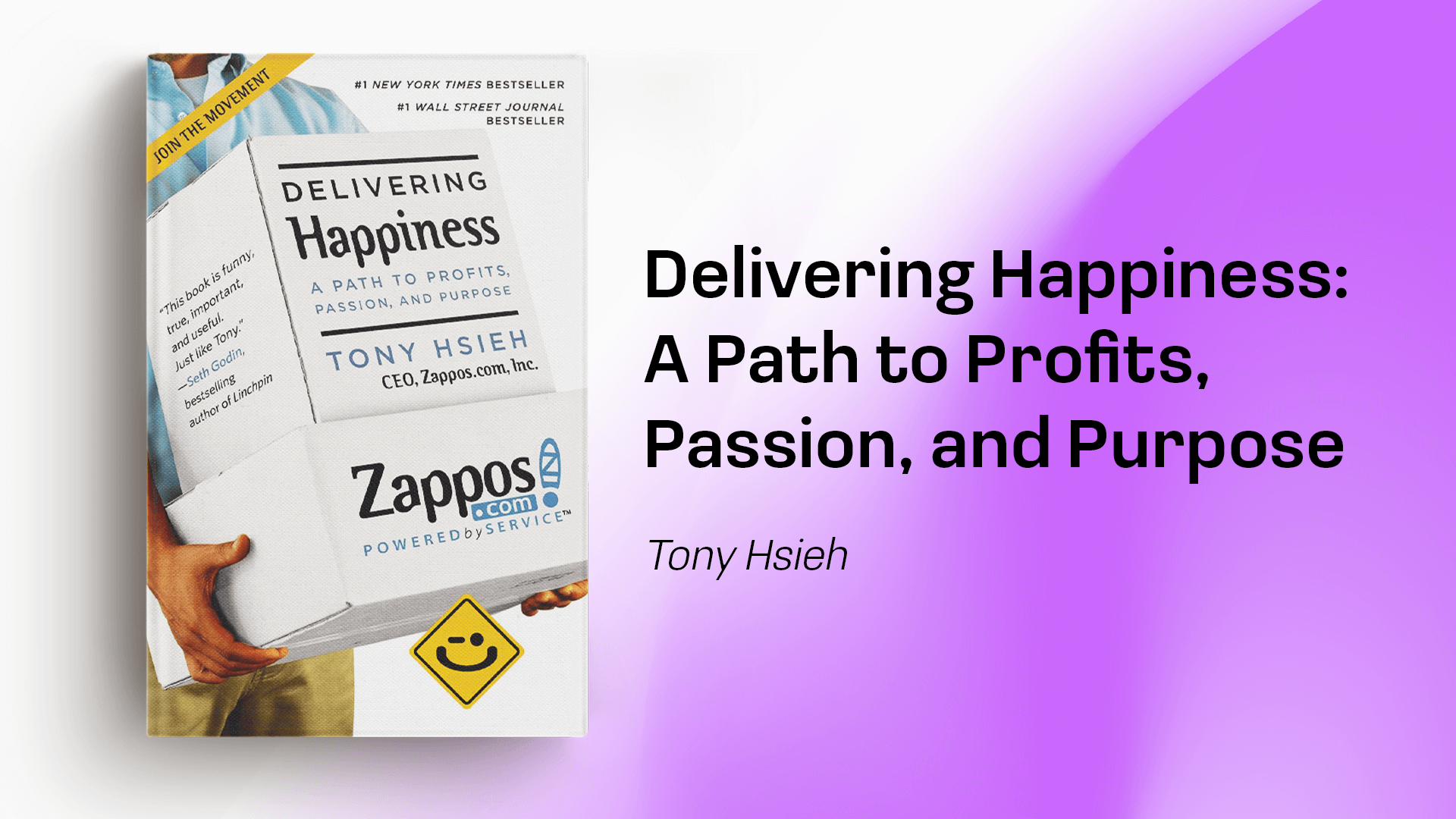 The founder of a startup (Zappos) that was sold to Amazon for $1.2 billion clearly knew how to build a team from scratch. His book details the difficult path of a young entrepreneur without sugar-coating the journey, and shows you the success that he achieved. The book is about motivation, development, the formation of personal and corporate values, team building, team relationships and the general struggle for results.
In the book, Tony shared his belief that "For individuals, character is destiny. For organizations, culture is destiny."
The book tells a very "American" story, highlighting that everyone has difficulties and challenges, but generally can overcome them. It provides concrete suggestions for achieving success, and shows that business success and happiness can both be achieved.
3. Rework, by Jason Fried and David Heinemeier Hansson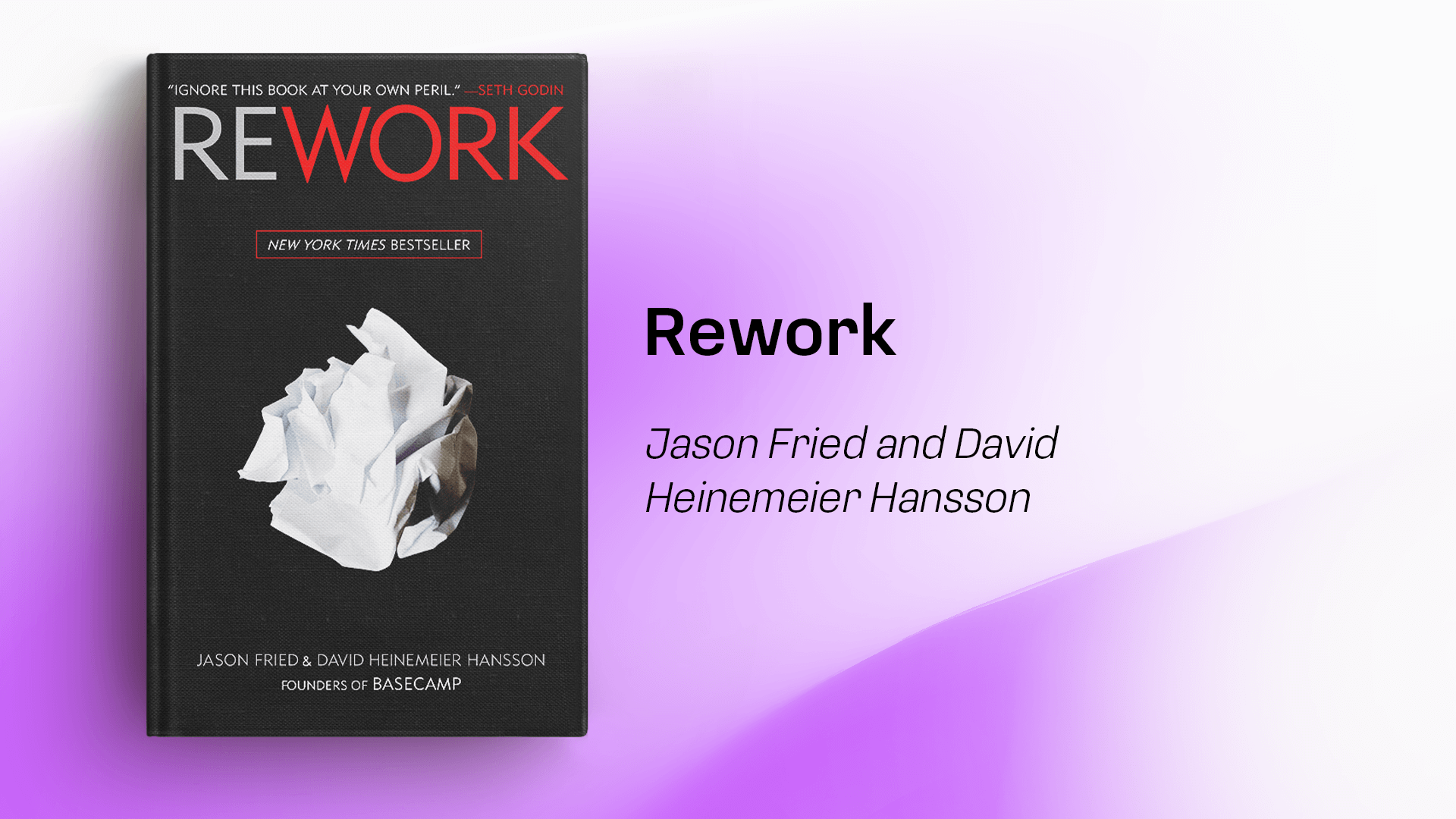 This book takes a unique approach to achieving business success. It rethinks existing workflows and talks about how to make them faster. A key idea is that in order to achieve your goal, you can work with what you have at hand: you really don't need all of the things that you think are required for success.
The authors explain: "Workaholics don't actually accomplish more than nonworkaholics. They may claim to be perfectionists, but that just mean they're wasting time fixating on inconsequential details instead of moving on to the next task."
I recommend this book to all entrepreneurs who are moving from a large and comfortable corporation to a small startup, where each employee is a human orchestra.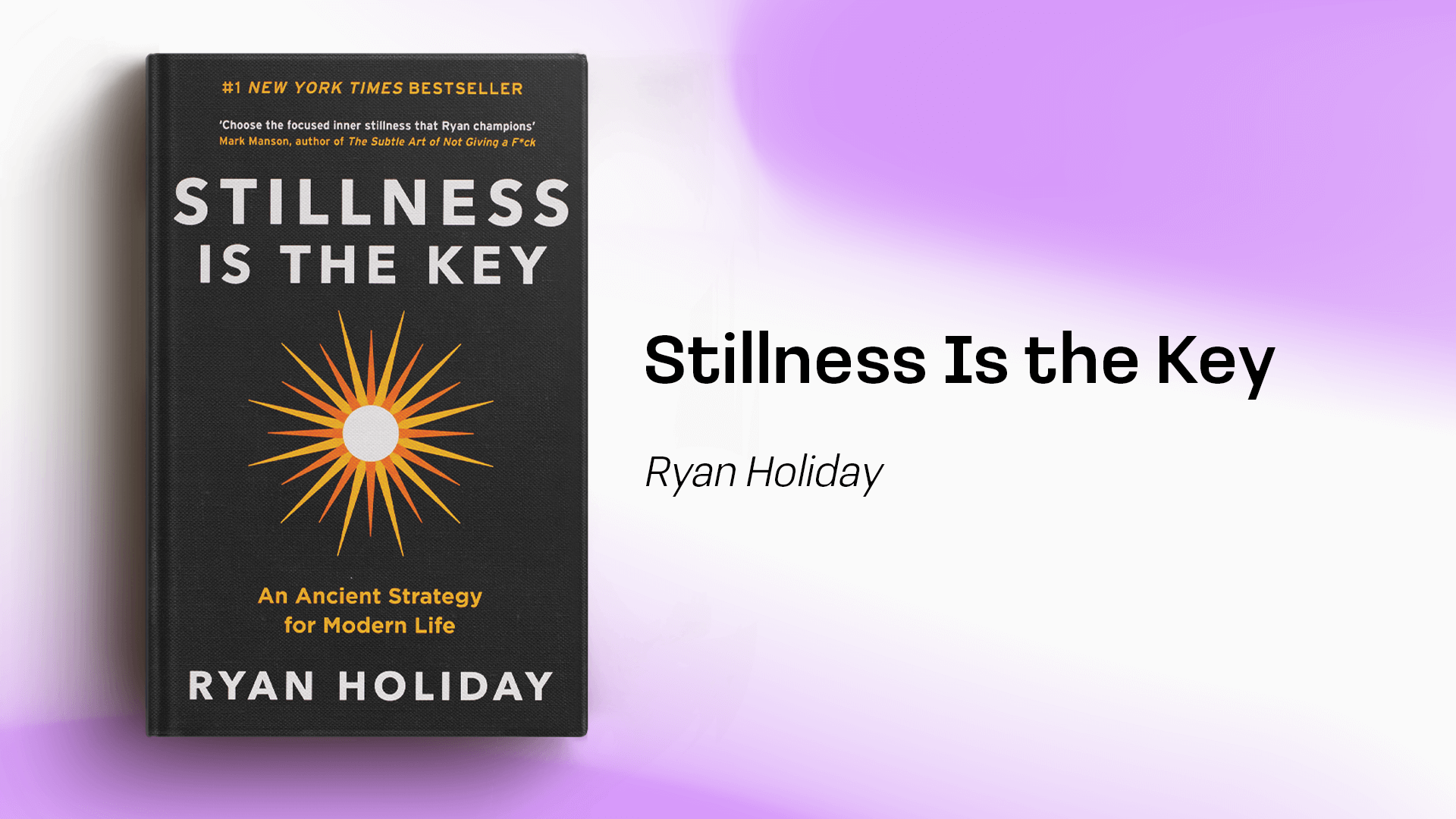 Drawing on Buddhist philosophy in a very pleasant and modern way, Ryan uses examples from the lives of leaders and visionaries to illustrate how important it is not to be ruled by emotions and to instead remain calm when making decisions and moving through life.
As he explains it: "The less energy we waste regretting the past or worrying about the future, the more energy we will have for what's in front of us."
The ability to remain calm is a key skill of the modern entrepreneur. Our world is changing fast and the digital environment is developing at a cosmic speed. It is important for a novice entrepreneur to be able to slow down, calmly focus, and consider situations with fresh eyes and a sober mind.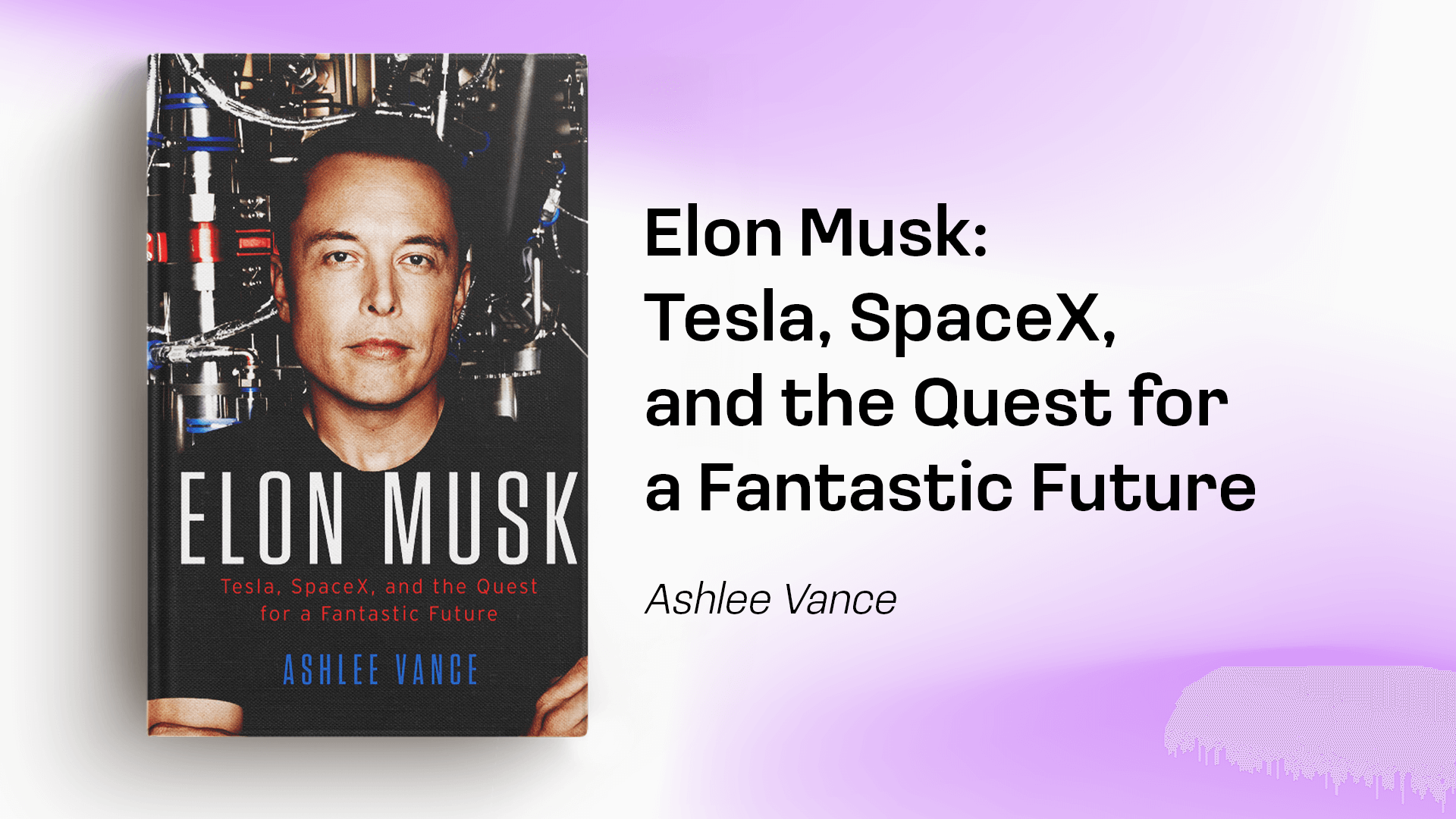 It's hard to compile any list of the best books about startups without a biography of arguably the most ambitious and popular startup founder on the planet — Elon Musk. The author did a great job of talking with business associates and relatives of Elon, showing him through the eyes of those who actually know him.
As the author explains: "When Elon gets into something, he develops just this different level of interest in it than other people. That is what differentiates Elon from the rest of humanity."
The book is interesting for its behind-the-scenes details of the largest transactions and it shows the development of some of the most famous startups in the world. It provides an opportunity to examine the venture capital world through the lens of an unpredictable, obsessed, genius, and an unquestionably influential player on the world stage.
Conclusions
— There is no universal business book that can guarantee that you will start a successful business in a month after reading it. But in every book, article, or post on social networks, you can find something useful specifically for your situation. So, try reading my top books for startups, learn something new that will help you move forward, and share useful information with others.

You can discuss the proposed list of books and other articles in our Discord channel.