Робота
05 травня 2023
час читання: 5 хв
From policeman to QA Engineer: the story behind a radical change in professions
How can you enter IT and find your first job? What should you study and what are the pros and cons? Grigory told his story about his transition to working in a fintech company to QA Manual through the Become a club hero form.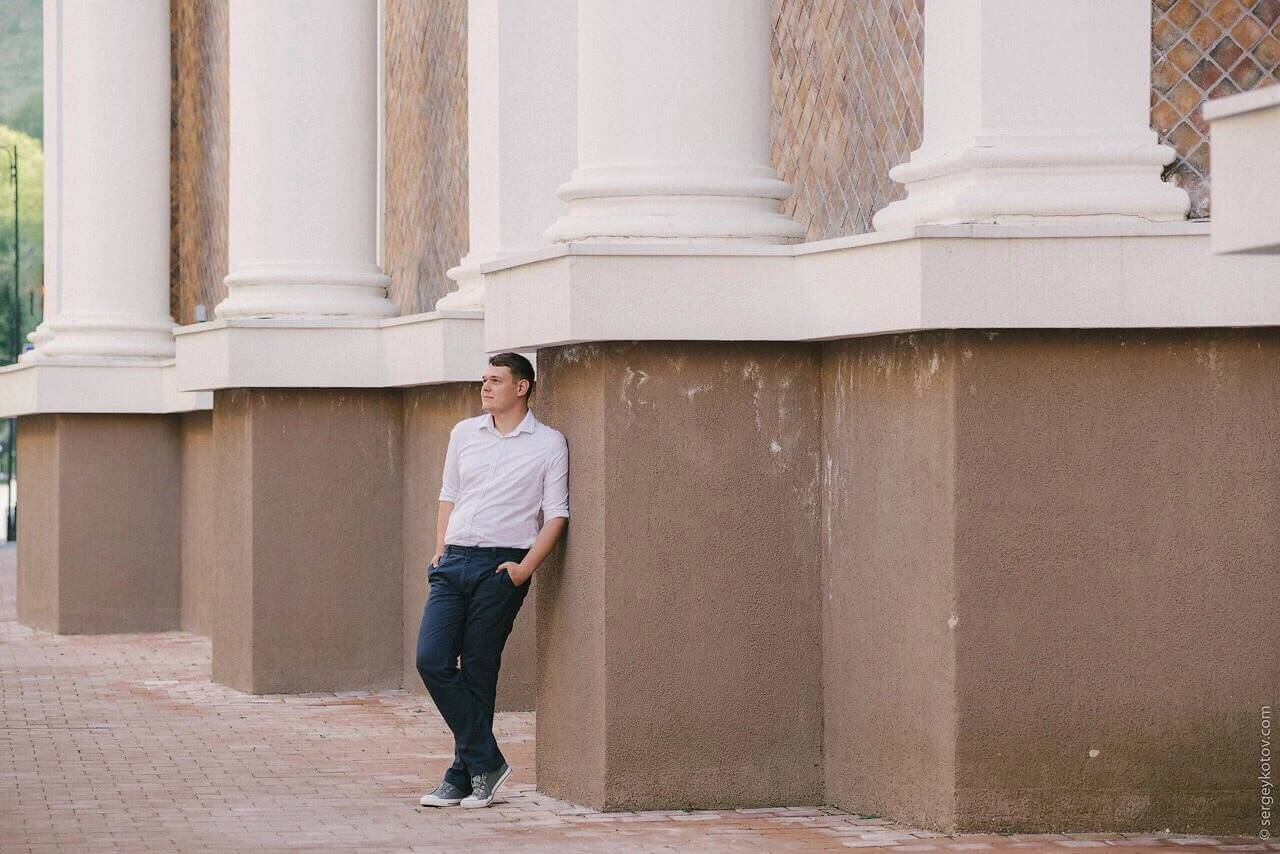 The first job in IT
— 3 years ago, my path to IT began. Before that, I worked for 8 years in the Ministry of Internal Affairs. I'd been feeling burnout for the last couple of years at the Ministry. The salary was very low, and barely increased no matter how long I was there, or how well I did my job. As a result, I gathered my courage, left work, and plunged into the search for what I really wanted to do and, of course, where I would enjoy working.
— In 2020, before the outbreak of the pandemic, I got a job at Yandex as a support specialist. The company taught me everything I needed to know in my first 2 weeks there. It was very interesting for me to work in a large IT company. During my analysis of user requests, I encountered some unusual cases that acquainted me with the creation of bugs and the rules for their description. This process seemed very interesting to me. I started reading about testing and the software development process to understand where the bugs go and what happens to them next.
Retraining
— After 9 months of working as a support, I decided that the position no longer held my interest. I wanted to dive deeper into the technical aspect of the work, namely, into software testing.
At that time, various platforms for remote training in IT specialties began to appear everywhere. I chose a course from Skillbox — "Testing from 0 to PRO." I decided to fully immerse myself in training, so I quit my previous job. A month later, however, I realized that I had overreacted (I needed some employment) and I got a job as a delivery driver for a chain of pizzerias. I continued to study after work, on weekends, and while I was getting an order to a client — I constantly listened to lectures on testing, development methods, and all possible topics related to IT.
— The duration of the IT course was 12 months. After 3 months of training, I decided that I should try to go to interviews, and not remain a permanent student. I made a resume describing myself as a manual tester, indicated the stack that I studied in the course and independently, and began sending it out — first to companies that were in my city, and then to others. I also really like games. The idea of trying myself as a game tester really inspired me, so I was most interested in vacancies in game studios.
Job search
— Gradually, companies started calling me for interviews and sending me test assignments. During the search for my first job, I did more than 15 test tasks of all different kinds. The list included test builds for mobile games, testing alpha versions of games on Steam, testing the game ".kkrieger," and creating my own game in Unity (to be more precise, there were already mini-games in the engine, my task was to change one to my taste), and, of course, testing web applications. After almost every test assignment, I was called for an interview but, after each, I was told that I did not have enough experience.
Completing test tasks and passing a lot of interviews gave me a great opportunity to quickly grow my hard and soft skills. And finally, after another interview, I was sent an offer. I have not experienced such emotions for a very long time. It was the first time I received an offer of work in this form.
The first job immediately made it clear to me that I was doing a very interesting thing. It was an outsourcing project with a customer who is one of the largest manufacturers of microprocessors. This is where I first learned how to work with virtual machines, got acquainted with different operating systems (Linux, macOS), and experienced CI (Jenkins, GitLab). The work as a tester turned out to be very versatile and required a lot of knowledge, which I did not expect. That made it even more interesting for me to dive into this sphere.
Now, I'm doing manual testing and using various utilities and auxiliary programs. I'm also learning Java, and gradually starting to write small UI tests for the project. I plan to completely retrain in Automation QA this year.
Pros and cons in IT
Pros
This is a really interesting job. I enjoy identifying problems and looking at the feature under test from different angles.
This is a well-paid job. To achieve the salary equivalent to that of a junior tester in my previous employment at the Ministry of Internal Affairs, I had to work for 8 years.
This is a job that you can do from almost anywhere in the world. In March 2022, I moved to sunny Georgia and I have been working from here ever since.
Cons
Sometimes it is difficult to find a solution to a problem. You can sink 3 hours into a problem that is solved in one click, but to get to that solution, you have to read a bunch of articles and try different possibilities. It can be depressing, but the work involved makes it more satisfying to ultimately solve the problem.
The work often involves last-minute deadlines that need to be met, and you have to do that without making a critical error, which in the end can cost the company dearly.
— Right now, I see more pros in IT than cons.
Useful materials
— At the moment, there are a huge number of resources that can help people study testing from scratch. I advise you to create a separate profile on YouTube and use it to start watching only channels about training and IT. This way, you will be less distracted when learning new material.
For more effective training, I advise you to highlight the area in which you want to develop, whether that is game development, web applications, or something lower-level. Track vacancies in these areas and write out a stack of technologies that need to be studied. Do not forget to gradually improve your English, since a lot of useful information is available only in English.
— It will be really difficult at first. Procrastination will constantly haunt you. But, if you develop the habit of studying every day for 2-3 hours, you can achieve a lot. There is no need to be afraid to go to interviews — this is a very valuable experience. And remember your ultimate goal and strive for it.