Робота
05 вересня 2022
час читання: 8 хв
How Do You Become an HR Manager When Starting from Scratch?
Who is an HR manager, what are their responsibilities, and what does it take to excel as an HR specialist? Is it possible to get started in HR without experience and an HR-specific education? Alena Zenkova, Director of Human Resources and Administration for White Sharx, answers these and other questions below especially for our Anywhere Club blog.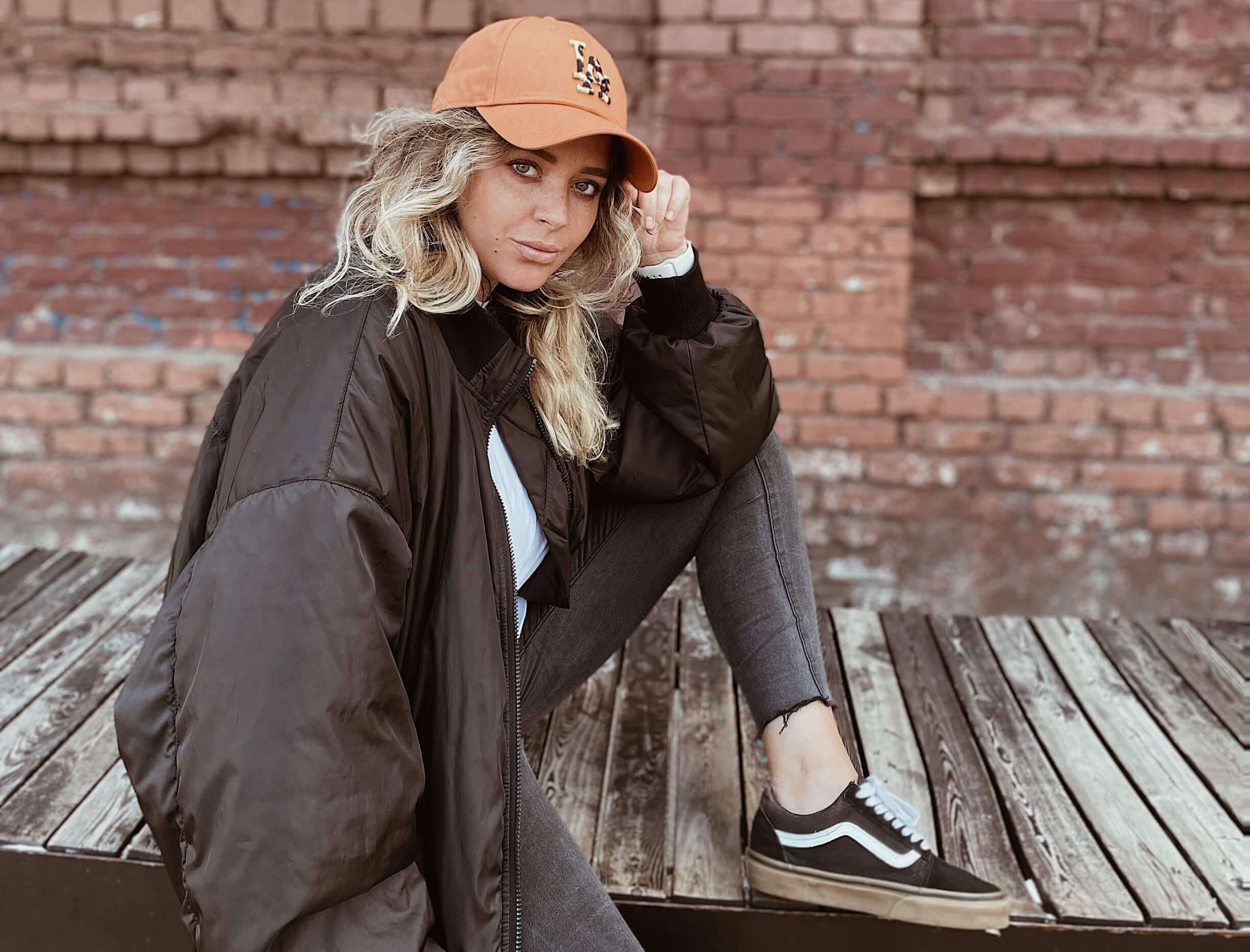 Who is an HR manager?
— An HR manager is an employee of a company who, as a rule, is engaged in the selection, adaptation, development, and — when necessary — the dismissal of company personnel.
The role of an HR manager
— The duties of an HR manager depend on the size and structure of the company. I will share below the main areas in HR that I carry out together with colleagues in the White Sharx game development studio.
Key responsibilities of a Human Resources manager
Monitor the labor market, including existing and emerging trends and the average salaries of specialists in various specialties. Research these areas as needed for your company.
Work as a recruiter, identify and locate staff for the company, be responsible for a hiring plan, create a talent pool, provide feedback on each candidate.
Create a system of employee motivation.
Create and maintain the corporate culture within the company: helping to form and support the socio-psychological climate, values, ​​and interests of the company and its employees in achieving common goals.
Organize professional and psychological training and assessment of employees, conduct Onboarding, Closing of Probation, 1 to 1, Annual Review, and the Exit Interview in conjunction with the hiring manager or technical lead.
Develop and implement personnel management methods, and work with employees who leave, including handling post-departure communications.
Organize trainings, coordinate team building events for employees, and work on other employee activities as appropriate.
Top 3 promising areas in HR
IT-recruiter
— The role of IT recruiter is a multifaceted profession that requires a deep understanding of technologies, titles, and roles in the IT world. There are many similar terms and titles in IT, which can be confused if you are not careful.
Have you ever confused a system analyst with a Big Data analyst? Were you looking for a Product manager for the company, but it turned out that you needed a Project manager? Did you ever select 400 resumes for Java developers when you were actually trying to fill the position of a JavaScript developer? These are the kinds of mistakes that can harm not only your personal reputation as a specialist, but also the reputation of IT recruiters generally. Be careful.
Personnel training manager
— The personnel training and development manager evaluates the professional skills of company employees, and helps to develop them. To do this, you will develop corporate courses, select an individual training program, and support new colleagues in their early working days with the company.
Training and development managers are always in demand because they help companies increase the expertise and efficiency of their employees and, as a result, of the company.
HR-marketer
— The employer brand is the image of the company that marketing candidates will develop. To shape it, HR marketing shares the story of the company in different ways, using all of the channels likely to reach the intended audience, from social networks to job sites.
HR marketer and HR specialist are not the same thing. Generally speaking, the HR marketer tells the target audience what it's like to work for the company, while the HR specialist handles the development, retention, and training of current employees.
How do you become an HR manager?
— A candidate for HR manager must generally have a certain expected set of professional skills, experience, and education.
Must-have skills
The HR manager must:
Have a working knowledge of psychology and an understanding of the qualities required for specialists in various roles;
Possess excellent communication skills for conducting interviews and engaging with employees in other contexts. They must be able to engage employees in conversation, and soothe, and support employees to help relieve stress. Being a sensitive and open person is useful;
Know the current labor laws of the jurisdictions in which the company hires, employs people, has offices, or where relocation is provided; and
Know how to properly prepare documentation for the hiring and dismissal of personnel.
Experience and education
— There are specialized education programs and degrees tailored for those who want to work in the HR field. The programs and requirements vary based on the educational institution, and different companies have different expectations for their HR hires. Generally speaking, graduates with a teaching or psychology background may have an advantage when it comes to hiring.
Personal qualities of an HR specialist
The most important personal qualities of HR managers:
Excellent communication skills;
Ability to successfully manage stress;
Impartiality and good conflict management skills;
Trustworthiness and discretion; and
Perseverance and problem-solving skills.
Your communications with candidates and employees will affect the reputation of the entire company. Before becoming an HR specialist, you need to hone your business communication skills, your professional ethics, and other critical skills.
Is it possible to become an HR manager without an HR-specific education?
— There are a variety of HR functions in the business environment, each with different components. Some are identified below so that you can evaluate positions in which you may want to work as an HR manager.
Recruiting: The search for, evaluation, and selection of personnel for the company.
Compensation management, staff appraisal: In companies with a large HR staff, many HR functions may be handled separately, with each performed by specialists, or groups of specialists, who focus in narrow areas. For example, the Training & Development department deals exclusively with the training and development of personnel, while the Compensation & Benefits department is responsible for managing the remuneration of company employees.
Small companies, on the other hand, often have positions like HR Generalist or Head of HR, which combine most of the necessary HR functions in one position, including recruitment.
If you are interested in a career in HR management, and understand what you would like to do in the field, you already have an advantage, and you should strengthen the skills associated with your desired career direction.
To start a career in HR, or to transition into an HR position if you do not have an HR-specific education, you may be best served by starting in one of two areas — recruiting or working with HR processes, which are generally related to the company's existing staff.
How can you get your start in recruiting?
Positions from which you can and should start a recruiting career include:
Recruitment researcher;
Assistant recruiter; and
Sourcer.
The work of a recruiter includes all stages of recruitment: posting a vacancy; searching for candidates on various resources; interviewing and evaluating candidates; organizing subsequent candidate meetings with managers; collecting recommendations from previous jobs; etc.
The work of a sourcer, on the other hand, is pure research, without direct communication with the candidate, but with a deep analysis of a huge amount of information and the background of the candidates. For the sourcer position, it is important to be able to find the necessary data using search engines, social networks, etc. The task of the sourcer is to find a potentially suitable candidate based on the key requirements of the position, without contacting the candidate, but instead providing data and contacts to the recruiter or HR manager.
If this sounds appealing to you, it is worth developing as a recruiter, delving into the company's field of activity, and identifying and developing the skills that will allow you engage in this work.
How to get started in HR?
Another option for entry into the HR field is by focusing on the following positions:
Assistant to the HR manager; and
HR administrator or office manager with partial involvement in HR functions.
These positions may involve personnel records management, work with personnel documentation, some personnel sourcing, event management (which is often an integral part of the HR Generalist functionality), and – most importantly – involvement in all or most HR processes, which exposes you to the full picture of the responsibilities of an HR specialist with the company.
How to become a successful HR manager?
— Even when applying for entry-level positions, you should analyze your background and experience and identify everything that could be relevant to HR. For example, perhaps you had to look for people to staff your company / department, maybe you were involved in interviews with potential colleagues, possibly you participated in drafting the requirements for a position description to fill a vacancy, maybe you participated in the training of newcomers or were a mentor for less-senior colleagues. All of these activities are part of the work of an HR specialist. The more tasks and roles like this that you identify in your background, the easier it is to demonstrate to a potential employer that you were motivated to develop in the profession, and that bringing you onboard will benefit the company.
It is also very important to remember that no matter which of the two paths you choose (recruiting or HR processes), you will have to immerse yourself not just in HR, but in the subject area of ​​the company's business — gamedev, adtech, fintech, or outsourcing — because without this understanding you can't become an HR manager.
I started my HR career path as a methodologist and HR employee, not in IT, but in the field of beauty. It took me a while to become a high performer in this area. When I had been in my position for more than 3.5 years, I delved into all the processes. I had already studied everything in HR in detail, and I decided to move towards IT. IT and the beauty industry are not even remotely the same thing. My start in IT was from as an Executive Administrative Assistant Office Manager at Appodeal Stack and, six months later, I was officially transferred to the HR department.
How can I become an HR manager from scratch?
— If you don't already have an HR background, I definitely recommend taking specialized courses or trainings. When learning a new profession from scratch, it is very important to avoid typical beginner mistakes if you can, and to avoid forming negative habits or patterns.
Pros of taking an HR course
The value of specialized courses is primarily that you learn from practitioners who use their own cases and experiences to teach, so you get the benefit of practical industry knowledge that you don't yet have.
This gives you a generalized and well-structured experience in the field as a basis for your further development and, thanks to the structure of the courses, you can form a complete picture of the profession.
Probably the most valuable thing about specialized training, though, is that you can enlist the support of a mentor, from whom you may receive not only answers to your questions, but also feedback on your progress during training, and recommendations for your future development.
Courses
— I recommend choosing courses taught by practitioners – those who also work in the field. I recommend the online course "IT recruiting for beginners." This is taught by Nastya Shirkina — who offers a completely fresh look at recruiting and conducting theory. Her courses always have a cool mood, a certain vibe.
I've taken quite a few courses and webinars over my years in the field, you should feel free to go to my LinkedIn page and read my recommendations — I always add them to the description to help others.
Profile groups in social networks
— If you decide to develop in the HR field, social networks can be the best tool. After all, it is in specialized communities that you can engage in invaluable networking with experienced colleagues. Below are some pages that I advise you to subscribe to:
I also recommend reading the following blogs: ProHR, Potok, HR analytics blog and also their HR analytics chat. These resources are enough for a newbie in HR to get well-rounded and useful information about interesting things in the profession.
Conclusions
— As a professional, you need to constantly develop. You can follow the latest global HR trends and at the same time maintain and improve your English using the blogs of international HR communities: SHRM and CIPD.

You can also see what vacancies are available in IT for HR specialists on our Work page.
We invite you to ask questions about the IT community.