Creating a Discord Account
If you are new to Discord, follow the text instruction to create your account or see these steps explained in our video tutorial.
Step 1. Go to Discord official website
If you want to use Discord in another language, scroll down to the bottom of the page and choose the language you prefer.
Step 2. Click Login
In the top-right corner of the page, click Login.


Step 3. Click Register
In the next window, you will see an invitation to enter your credentials – but you don't have any yet. Instead, just click Register below the login form.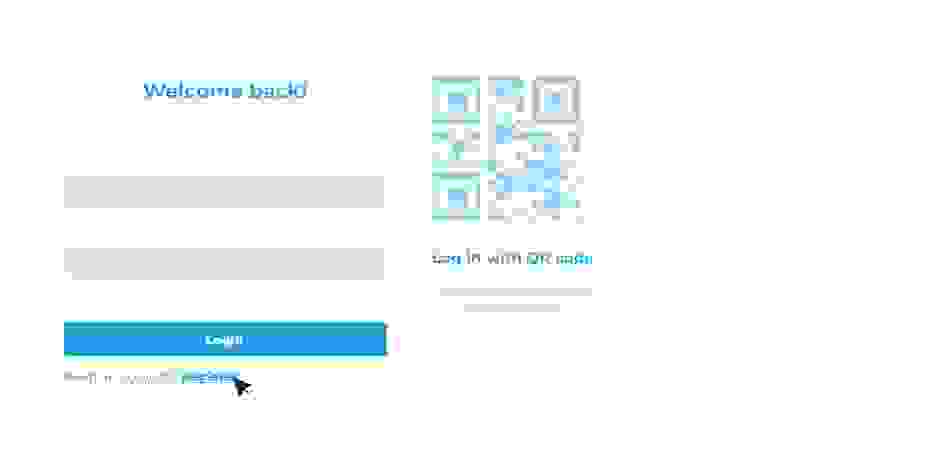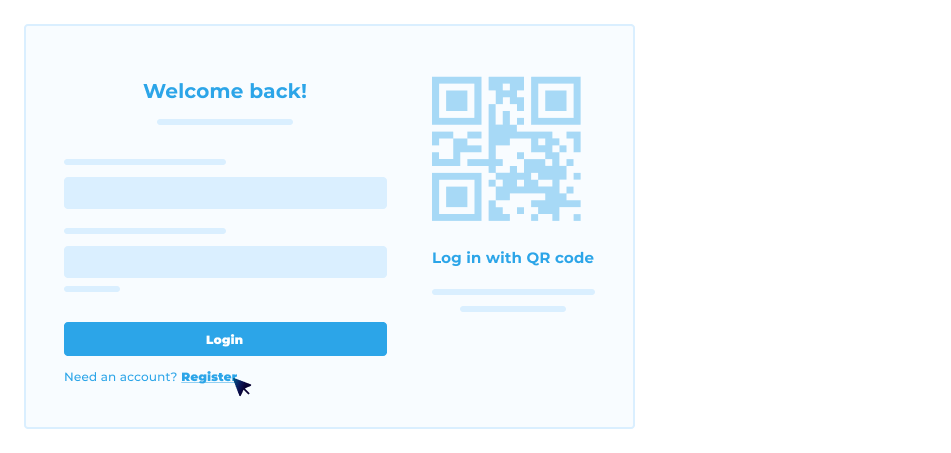 Step 4. Complete the registration form
Enter your registration details and click Continue. You will receive an email to your mailbox with a request to verify your account.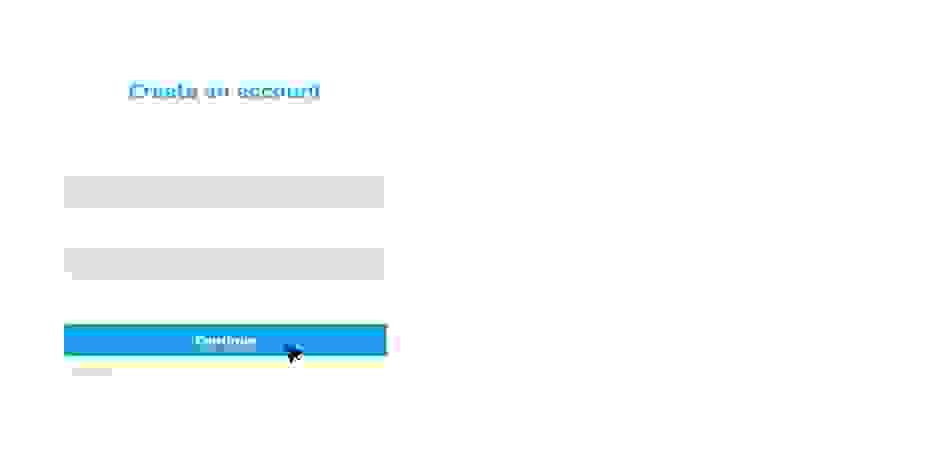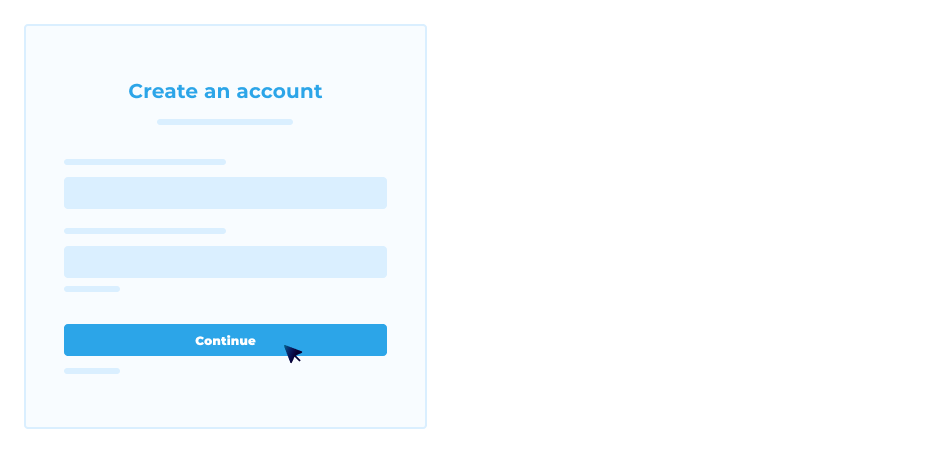 Step 5. Download a PC or Mac version of Discord
Sure, you can open Discord in your browser, but it's much less fun. So, we recommend downloading a desktop version: just go to Discord home page and click Download for Windows/Mac.


Step 6. Run a desktop version of Discord
You will be asked to sign in again – but only for the first time. After that, Discord will remember you have an account and will run without any more sign-in notifications.
You're all set now!
Join Anywhere Club Server
When you run Discord for the first time, your server list is going to be empty by default. But adding new servers is really easy! Here are text and video guides to joining Anywhere Club server in Discord.
Step 2. Confirm joining
You will see a confirmation window. Click Join Anywhere Club to complete the process.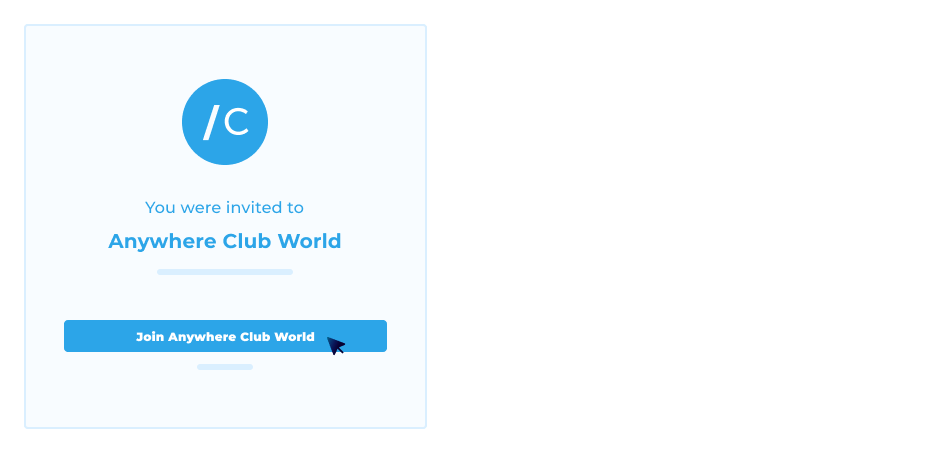 Yay, you are on our Discord server now!
Anywhere Club Server Overview
Once you join Anywhere Club server in Discord, you will see many rooms where you can communicate with other club members, ask questions and participate in events. For your convenience, we have created an overview of all our rooms and channels:
How to get a Club Member role on Anywhere Club Discord server
A Club Member role is a special title for Anywhere Club members on our Discord server. All Discord participants with club member roles are invited into a special channel with exclusive talks and content pieces.
Here is how to get a Club Member role on Anywhere Club Discord server:
Step 1. Log in to your Anywhere Club account
If you don't have an account yet, create one – you need to be a member in order to get a Club Member role in Discord.
Step 2. Copy your Discord key
Copy your Discord key from below:
YOUR DISCORD KEY WILL APPEAR HERE AFTER REGISTRATION OR LOGIN
Tip: Once generated, your key doesn't change. You can always find it here.
Step 3. Go to the Discord server
Step 4. Check privacy settings
Make sure Anywhere Club bot can hear you, complete your request and report back. Click on the server name in the upper-left corner, choose Privacy Settings and toggle on Allow direct messages from server members.
Club bots are faithful server assistants: they won't bother you for no reason.
Step 5. Start a chat with Club Master bot
On the left, find a Discord bot called Club Master, right-click on it and start a private conversation by clicking Message.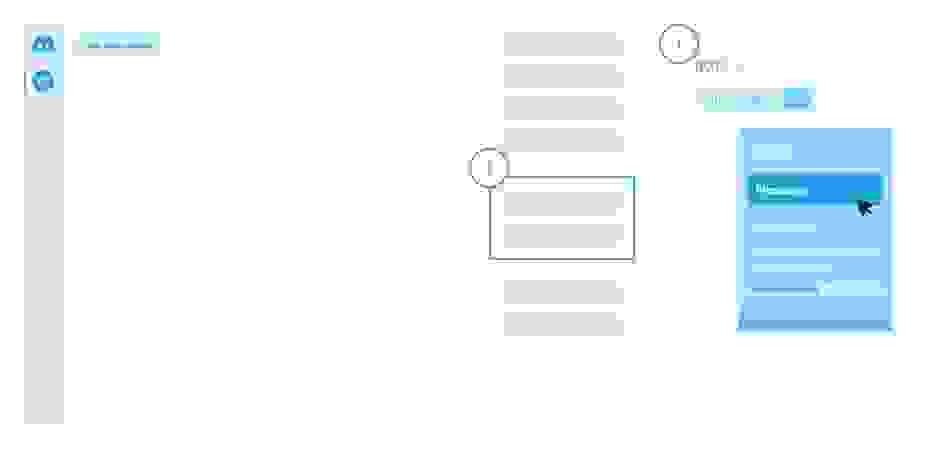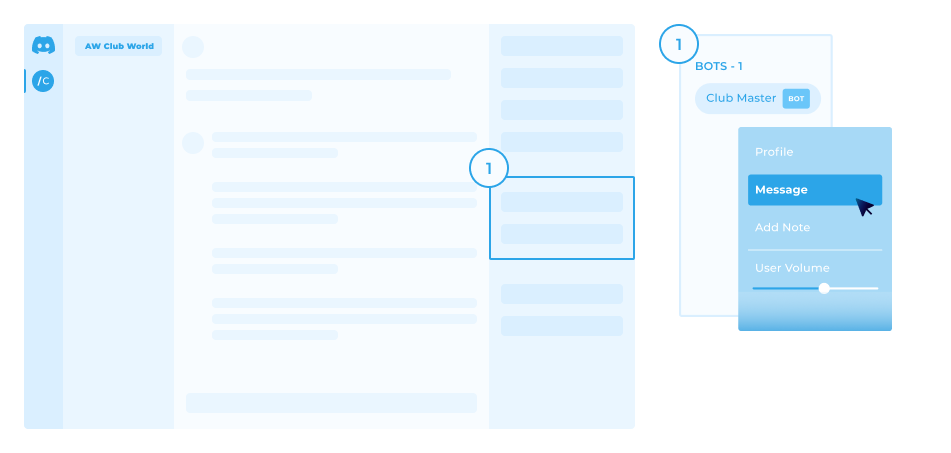 Step 6. Feed your Discord key to the bot
In a private dialogue window, insert your Discord key into text field and send it to Club Master as a message (Ctrl+V -> Enter).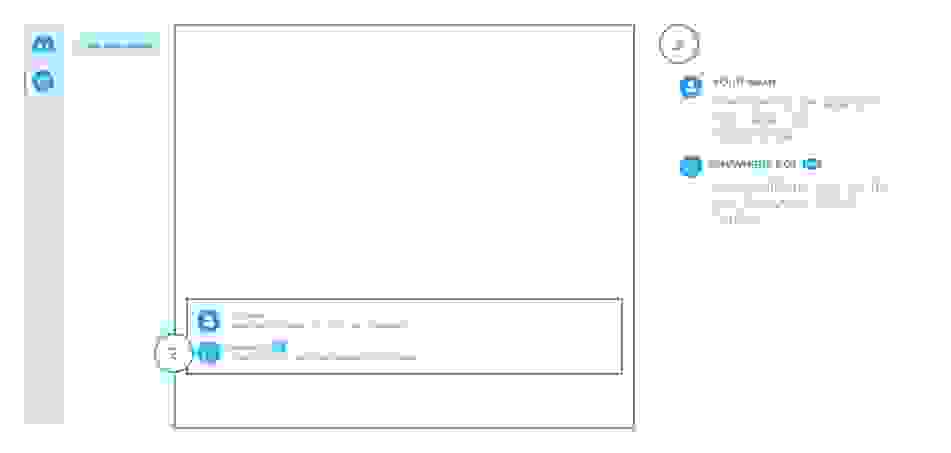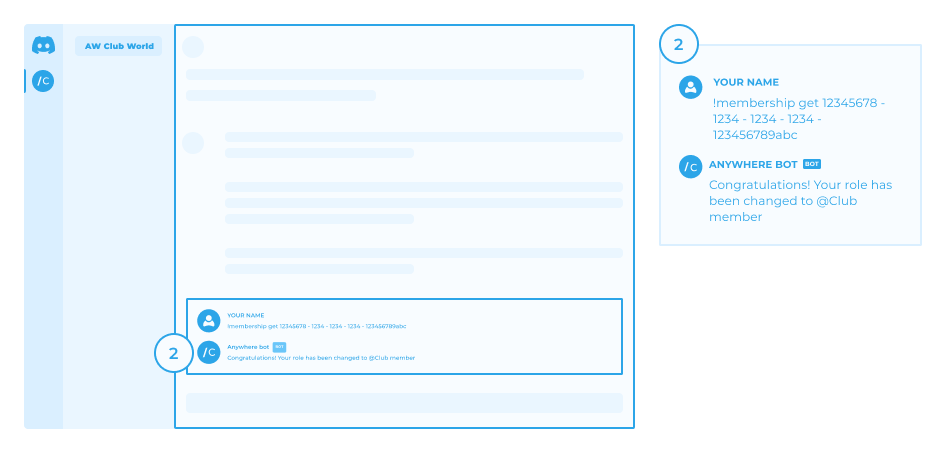 Step 8. Profit!
You have been assigned a Club Member role on our Discord server.