Community
19 May 2022
5 min read
"Home for every IT professional in the world": what is Anywhere club, and how does it work?
Why do engineers and newcomers help each other? What are the mission and goals of this ambitious project? Does it make it easier to relocate and find a job? Evgeny Tikhonov, Product Manager of Anywhere Club, answers these and other questions on the day of its launch.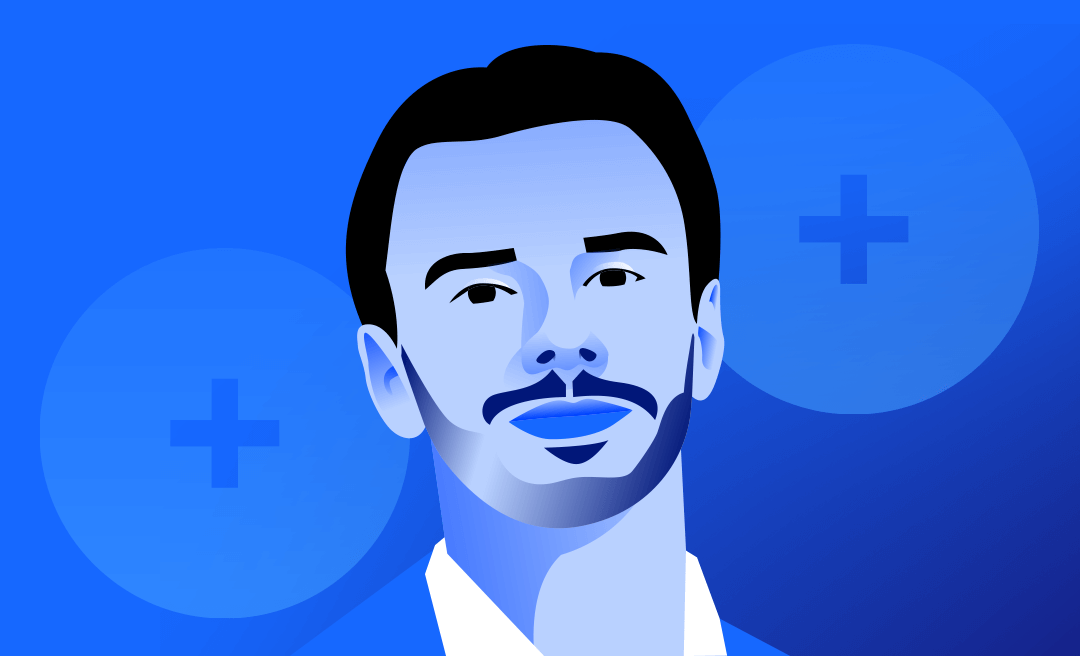 Anywhere Club is an international association of IT professionals. Its mission is to help each club member realize their potential in IT, no matter where they live. For people with no experience, our Club can become an entry point into the IT world; for beginners and experienced professionals, it will provide various career growth opportunities. We organize meetups, offer training courses, and share information about vacancies in different countries. The Club's team has collected valuable information about relocation to several countries and will continue to develop this area. On our Discord channel, you can meet colleagues by interest and geolocation, unite, communicate, ask for help and give help to those who need it.

But first things first.
Why We Do What We Do
— The Anywhere Club team creates an international IT community where the fundamental values are mobility, openness to learning, and desire to help others and develop together. There are no geographical borders for us, and we are spread internationally and strive to create a product that will unite IT specialists from all over the world, — says Evgeniy Tikhonov, — In fact, we are building a cozy and reliable house for the global IT community: the place where every participant will feel safe and happy.
It is significant for the team and me to feel that we are working on a product that will help people in the IT industry. We are now introducing several valuable features to experienced IT specialists and people who want to get into IT: we understand that this is possible and has long been necessary, — confesses Evgeniy.
How It All Started
— We've been working on the idea of creating a global community of IT professionals for a long time, but of course, this wasn't how we imagined its launch. The world has changed, and now it is essential to unite and be helpful to each other. We have gathered all the expertise we had with our first content providers in one place. We urge techies and techies-to-be to join us and move forward together: to develop, grow, help, and ask for help.
Today we paid a lot of attention to relocation. I genuinely believe that there are no borders for today's IT professionals, and we want to be the place that helps unite like-minded people and give development opportunities. Obviously, many people have concerns about relocating to a new and unknown country, and we want to help people learn the formal realities and allow them to communicate with the local IT community. Knowing that at the moment of relocation, you have a job and a group of people who are ready to help not only with advice but also with actions dramatically reduces the stress of the relocation process. In addition to relocation, we worked on many other topics of concern to today's IT industry.
What We Do Now
Right now, Anywhere Club offers IT opportunities such as relocation, education, job placement, volunteering, and community interaction.
— For example, we already have tremendous expertise in relocation - we're pro Digital Nomads, and it's great that our partners have a large base of knowledge and opportunities and proven ways to get into IT and/or upskill yourself. Discord with themed channels has been chosen for community contacts. The blogger IT-Boroda and FrontSpot community leader Viktor Shelenchenko are responsible for the community. In the Anywhere Club blog, you can read personal relocation stories, tips from psychologists on relocation, and professional advice from specialized experts. We are already gathering a base of volunteers to help the world in the future by solving social problems. I'm very proud of our team, and probably all I'm missing right now to be happy in the foundation of the house we've laid is the feedback of our first users.
Right now, we are in the testing phase. We want to make a good product, and we need the help of our first club members to make it exciting and practical - the way we conceived it, but most likely with some changes. We will analyze audience behavior at Anywhere Club and conduct surveys, research, and experiment — so that together we can come up with the perfect solution.
Relocation
Turkey, Uzbekistan, Serbia, Hungary, Colombia, and Mexico — it might seem like we have someone on the team whose job is to spin the globe and randomly stop it to select the countries for relocation, but no.
— Why did we choose to review these particular countries for relocation? Turkey and Uzbekistan are good locations for the IT community. We have seen a significant increase in interest in relocation to these countries by IT professionals from CIS countries. In Serbia and Hungary, new IT communities are just materializing. If only you knew what we know about Colombia and Mexico! In the locations mentioned above, the IT market is, on the one hand, just emerging and, on the other hand, rapidly developing. We can see how many people in these regions are interested in IT and we have something to offer them. In our opinion, Anywhere Club's presence in these countries will help form communities of relocated IT specialists and develop local IT societies. In turn, this will open up new opportunities for the development of the IT industry as a whole, which is our global mission.
The site is now accessible from anywhere in the world. But we want to actively invite users into it gradually, going through all the stages: testing, analysis, updating, testing again, analysis, updating. As we improve the product, we will expand our presence country by country.
Future Plans
Club has an ambitious goal — to provide individual professional growth for each Anywhere Club member.
— Although we are significantly focused on relocation issues right now, in the long run, we want to create a global product that will unite IT professionals from all over the world and open up new development opportunities. To do this, we still have a lot of work to do. We plan to create engaging, popular, and relevant content for club members, attract partners to fulfill our ambitious plans, and become a platform for discovering new talents.
We have all the necessary resources, capabilities, and a great team. We are at the beginning of our journey, and today we are asking both upcoming and experienced IT professionals to support us. On behalf of Anywhere Club, I invite you to join our endeavor, share your feedback, and thereby help turn the Club into an active, dynamic community. Our club members are the most important to us, and we want to make sure that their interests and needs are heard and addressed.
Our Partners
The first partner for implementing the idea was EPAM.
— We are very inspired by EPAM's approach to investing in and helping their employees build the skills needed to Engineer The Future™. For the last 29 years, the Company has been building the Home of the Modern Engineer™, and in this home today there are more than 60 thousand inhabitants around the world. EPAM creates a continuous learning culture that supports, encourages, and offers the opportunity to stay on the cutting edge of tech upskilling and soft skill development. We want to build a house in which there will be even more IT families, which help each other to grow and develop their careers.
We are looking forward to new partnerships and are ready to expand the Club's capabilities by adding new players and members to our initiative. We are open to conversations with educational providers, conference and meetup organizers, and non-profit organizations; our doors are open to all.
Instead of an afterword
— Like, share, repost? We're asking everyone who liked our idea to spread the word about us. Our SMM specialist lovingly generated our social media links just for you. I'll tell you about the rest of the team in the next episodes. Stay tuned.