Learn
30 June 2023
7 min read
Google project management course: project manager overview
What do the modules of the Google Project Management: Professional Certificate include, in what format are they presented, how much does it cost, and for whom is it suitable? Dmitry Horbik, an experienced project manager, shares detailed feedback about the program he completed.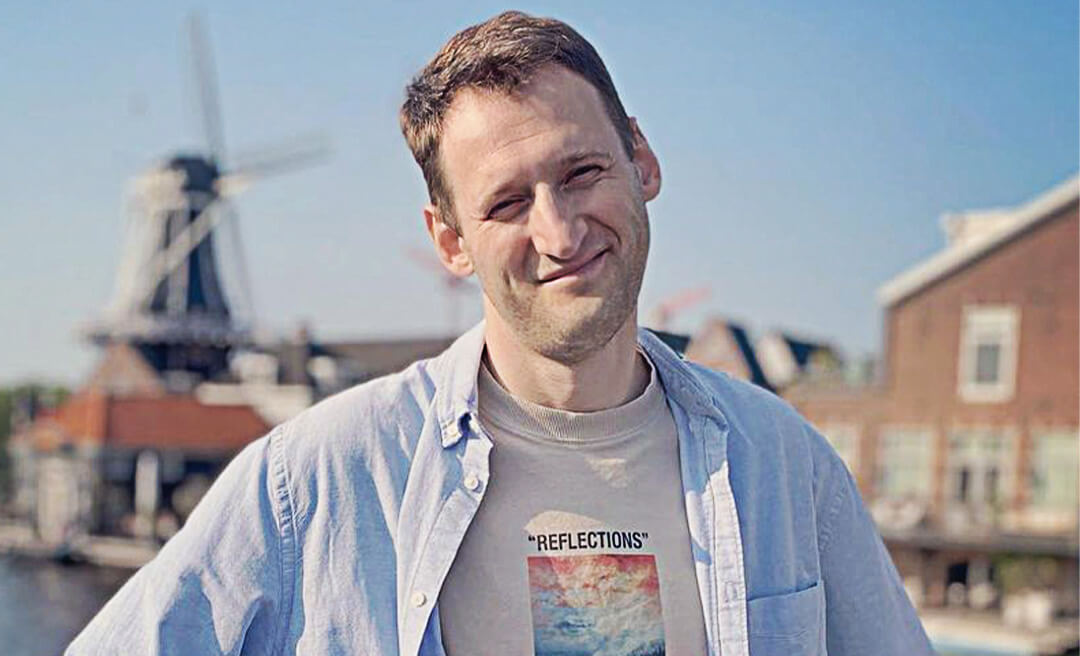 About the course
— In March 2023, I completed a six-month course called Google Project Management: Professional Certificate. The course was created by project managers working at Google, and it is available on Coursera. It consists of six modules, each of which can be completed separately to earn a certificate. Upon completing all of the modules at the required level, I received the final certificate for Google Project Management: Professional Certificate.
It was my impression that this course reflects Google's vision regarding project management. It covers project management from initiation and planning through finalization. Despite being developed by employees of a tech company, the knowledge gained is applicable to project management in any field. The program includes many practical assignments that are woven into a storyline. Throughout the learning process, I had to create a project related to cultivating and delivering decorative plants.
Cost
— Training on Coursera is available through a subscription. For new users, the first month costs $39, and each subsequent month costs $59. These prices are valid for the year 2023.
I completed the program in 6 months and spent $334. It is quite budget friendly compared to the prices of many other high-quality English-language courses, which usually start at $1000.
If you extend the program to a year, the price of the course will increase to $688. If you prefer not to rush, the annual subscription might be suitable, which costs $399. However, the subscription-based learning model does have a downside: people tend to try to save time and complete the course in 2-3 months. The problem is that if you prioritize speed, you have less time for reflection and practical application of the material, which can decrease the quality of learning.
I believe that the accelerated learning option is suitable only for experienced project managers who want to test their knowledge, gain new information, practice, and identify areas for growth.
Of course, you can access the videos and materials for free. However, in that case, you won't have access to the tests, and you won't be able to receive a certificate. If you want to learn for free and receive a certificate, you can apply for financial aid. You need to submit a separate application for each of the six modules.
Duration
— When I say that I studied for six months, it's important to add that I was balancing my studies with a full-time job. I followed the program according to the schedule provided by the creators, and it worked perfectly for me. The deadlines helped me stay on track.
The fourth module, "Project Execution: Running the Project," threw me off a bit, since it unexpectedly lasted for six weeks. I had to push myself to keep up with it.
The most challenging module for me was the sixth one, "Capstone: Applying Project Management in the Real World," which involved a significant amount of independent work. The last two weeks of the course were tough, and I relied on my determination to get through.
The pace of progress depends on the individual's language comprehension, preparation, and willingness to delve into the material. I spent between 30 to 90 minutes per day, five times a week, studying. I purposely took breaks from studying on Saturdays and Sundays. This helped me maintain the learning pace and reach my goal. I allocated 1 hour per day for the first five modules and 1.5 hours for the sixth module.
In total, according to my calculations, I spent 145 hours. If you read the information about the modules, there is an approximate time estimation provided for their completion.
Foundations of Project Management — 18 hours;
Project Initiation: Starting a Successful Project — 22 hours;
Project Planning: Putting It All Together — 29 hours;
Project Execution: Running the Project — 26 hours;
Agile Project Management — 26 hours;
Capstone: Applying Project Management in the Real World — 35 hours.
There are absolutely people who have completed this course in 2-3 months. To achieve that, they need to study at a pace that is 2-3 times faster than mine and dedicate between 2 and 4.5 hours per day to it. This option is suitable for individuals who have a significant amount of free time and are able to consume and absorb knowledge at a high speed.
Language
— The language of the course is English, and it is described as a Beginner Level with simple language. The information presented in the videos is also provided in written form. This is convenient as it allows you to re-read any unclear parts and take notes of the key points. For me, the language aspect of the course is another advantage, since it provides an opportunity to practice your listening, reading, and writing skills. This can be valuable if you have plans to pursue a career in the international market.
Learning format
— The course consists of pre-recorded videos, articles, tests, and assignments. Additional literature is provided for in-depth study. The tests come in different forms. Some questions are embedded directly in the videos, and short quizzes after the videos help assess your understanding of the material.
To obtain the certificate, it is necessary to pass the final tests at the end of each week with a score of at least 80%. Starting from the second module, assignments are provided in addition to the tests. These need to be completed according to the given conditions and submitted for evaluation. To optimize the support costs of the learning programs, peer grading is used on Coursera. This means that fellow learners will review and evaluate your assignments, and you will do the same for theirs.
The final module, "Capstone: Applying Project Management in the Real World," stands apart. In this module, you lead a project yourself, and there are no final tests. Instead, there are numerous assignments for independent work.
Program
— I'll provide a brief description of all 6 modules of the program so that you understand what to expect and can make an informed decision about whether to take all 6 courses or focus on a few that are most relevant to you.
Module 1 — Foundations of Project Management: The first module covers basic skills and provides information about entry-level positions in project management. You will learn about the fundamentals and terminology, the roles and responsibilities of project managers, the project life cycle, program management methodology, organizational structure and culture, as well as change management.
Module 2 — Project Initiation: Starting a Successful Project: The second module helps prepare a project for success during the initiation phase. It covers defining and managing project goals, deliverables, scope, and success criteria. You will also learn to use tools and templates such as stakeholder analysis matrices and project charters, as well as evaluate various management tools to meet project needs.
Module 3 — Project Planning: Putting It All Together: The third module focuses on the key components of a project plan, time estimation, budget management, procurement processes, risk management, communication plans, and project documentation.
Module 4 — Project Execution: Running the Project: The fourth module covers the phases of project execution and closure, monitoring project aspects, change management, dependencies and risks, quality management, prioritization and data analysis, strengthening leadership skills, effective team communication, and the project closure process.
Module 5 — Agile Project Management: The fifth module provides training in Agile project management, including Scrum. It prepares you for entry-level project management positions. The course includes the study of Scrum principles and values, product backlog management, delivery strategy, and Agile team coaching.
Module 6 — Capstone: Applying Project Management in the Real World: The sixth module offers practical assignments, calling on you to apply your knowledge and skills, and it prepares you for a project management job interview. It involves document analysis, completion, task definition and stage identification, the quality management standard determination, development of a portfolio of project management artifacts, and interview preparation. Upon completing the program, you will receive a certificate confirming your completion.
Certification
— Certification is available to those who have purchased a subscription or received financial aid. To obtain the certification, you need to complete the final tests and assignments for all modules with a score of at least 80%.
In this learning program, I made an effort to acquire as much knowledge as possible and thoroughly understand the material, which is why I received high scores overall. I received the lowest score for the final project, however, as fatigue started to affect my performance.
Who needs the course?
— Every project manager who is focused on professional development, skills practice, and improving their skillset could benefit from this course. From my observations, it is most beneficial for mid-level specialists with 1-3 years of experience. At this level, participants can derive the maximum benefit and immediately apply the knowledge in their work and personal life.
The course is also valuable for newcomers. Although their understanding and absorption of the information may be lower, it provides a good overall understanding of the profession and sets a development benchmark. By taking thorough notes and recording key points for growth, the course can provide a significant boost to professional advancement.
For experienced professionals, it can help them acquire new knowledge, assess existing knowledge, and identify areas that require further development.
Overall, the course is beneficial for project managers at various stages of their career, providing practical skills, a solid understanding of the profession, and opportunities for growth.

This course may not be for you if:
You dislike the learning format of pre-recorded videos, tests, and independent work evaluated by fellow learners.
You require group support and feedback from an instructor. In this case, an online or in-person group course would be more suitable.
You are solely interested in obtaining the certificate. A certificate itself holds little value, so it's not worth your time if that is your sole motivation.
— I liked the course. It is well balanced, contains important and necessary information that is applicable in everyday work. At the same time, it is made simply, and the authors do not try to overload students with information. It is served in doses, in a simplified form.