Work
24 August 2022
4 min read
Doctor in IT: "What are you doing here?!"
Femtech consultant Anna Targonskaya shares her path to IT and discusses unique professional development opportunities exclusively for the Anywhere Club blog.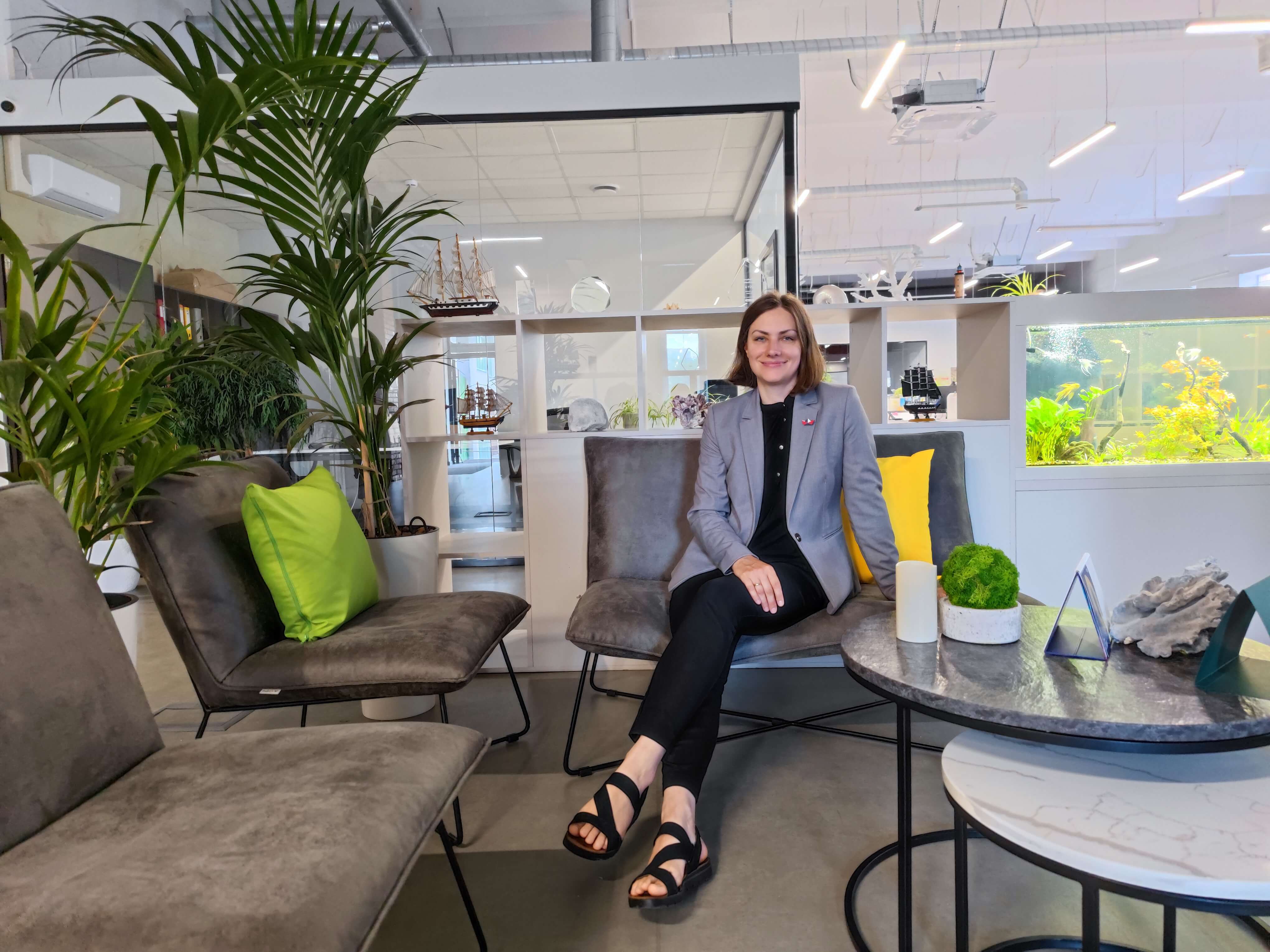 Career path

— I have a medical background. I graduated from the medical faculty of the Grodno State Medical Institute, then completed an internship in obstetrics and gynecology. Ten years ago, I began working as a gynecologist in a state clinic. It was quite exciting. In a sense, it was like the work of a detective: you have evidence, and an extremely limited window of time to find a disease or confirm that everything is fine.
Now, I work as a product specialist in a company that produces laboratory tests and equipment. At the same time, I also advise IT companies in the Femtech sector.
In 2018, the world-famous company Flo actively cooperated with Belarusian gynecologists and pediatricians. The company needed a person on the team who would develop partnerships with academic institutions in the research direction. At that time, I had already been working with them for six months. I passed interviews, did a test task, and joined the team. I started with research projects. Then, I developed an affiliate program with foreign opinion leaders in the medical field and created content by working with medical associations and organizations.
Why IT?
— When I received an offer to consult on an IT product, I was immediately inspired by the very idea: to educate women so that they can evaluate what is happening to them at the level of "this is normal" or "you need to sound the alarm."
Doctors are accustomed to speaking in complicated, technical terms. The primary sources of their information are written in language that is understood by professionals with medical training. That language needs to be translated for a non-medical audience. It wasn't easy for me at first. During the process, I became convinced that it is very important to speak and write in a way that is professional and competent, but also clear. Explanations have to go from simple to complex, so that important information can be understood by a wide audience with different experiences and levels of education.
I will not forget my initial impulse to use professional slang in the short answers to questions that we prepared at Flo. But I had excellent teachers who explained how to structure the information, since it is intended to be read not by specialists, but by ordinary women without medical training.
An alliance between specialists from different fields — in my case, doctors, linguists, and marketers — can be of great benefit. I'm glad to be a part of the opportunity to empower women to monitor symptoms and receive educational information.
What can a doctor do in IT?
— There are many things that a doctor can do in the IT field. At the moment, I am a consultant for a startup that deals with fertility issues. The goal is to create a tool that will enable women to take a survey and then, based on their answers, receive personalized information that will help them distinguish between what is normal, and what needs attention and consultation with a specialist.
Simply put, I translate insights from scientific literature and clinical protocols into language understandable to people without a medical background.
Practitioners in IT are in demand in telemedicine, and also in the development of diagnostic applications (chatbots) the task of which is the primary collection of information.
Medical advisors are also in demand to act as both researchers and practicing doctors. Their tasks will include reviewing information for accuracy (because simplification can miss important points) and consulting during the development of features. If an application relates to medical devices, the duties of medical advisers will also include working with the professional community to inform members about developments and to collect feedback from them to improve the product.
It is not enough for a medical adviser to be well versed in medical and scientific literature and clinical protocols. An advisor also needs to know the basics of marketing, copywriting, statistics, and at least one foreign language. Other skills may be required depending on the company.
I am often asked: "What are you doing there?" My answers tend to confuse people since my reality is very different from the one to which they are accustomed. But I am doing very satisfying work.
How can a doctor get into IT?
— If you are interested in this field, it is worth looking at the websites of various companies and their job offers. Job offers will describe in detail what is expected of the specialist and the functional duties that they will perform. Start with your specialty. There will be many different kinds of offers in the field of Femtech for gynecologists, for example, and an endocrinologist can find a job to their liking in a startup that wants to solve the problem of glucose monitoring for those with diabetes. Neonatologists and pediatricians will be interested in applications created for new parents from birth through their child's first year. Epidemiologists are needed to help develop features and algorithms to leverage epidemiological data.
It is very comfortable to work in IT. It's not only about a flexible schedule and calls with colleagues from home. It's also about working with specialists from different countries, building communication in English, and having the opportunity to engage with diverse perspectives on a problem, which broadens your horizons.

The Anywhere Club blog will continue to feature interesting professions in IT but, for now, we invite you to join our Discord community and discuss a range of exciting topics.