Work
18 April 2023
6 min read
How to start a career as a UX Designer without work experience
How do you start and then advance to become a successful UX Designer? See the tips from experienced UX Designer Ihar Nazaranka.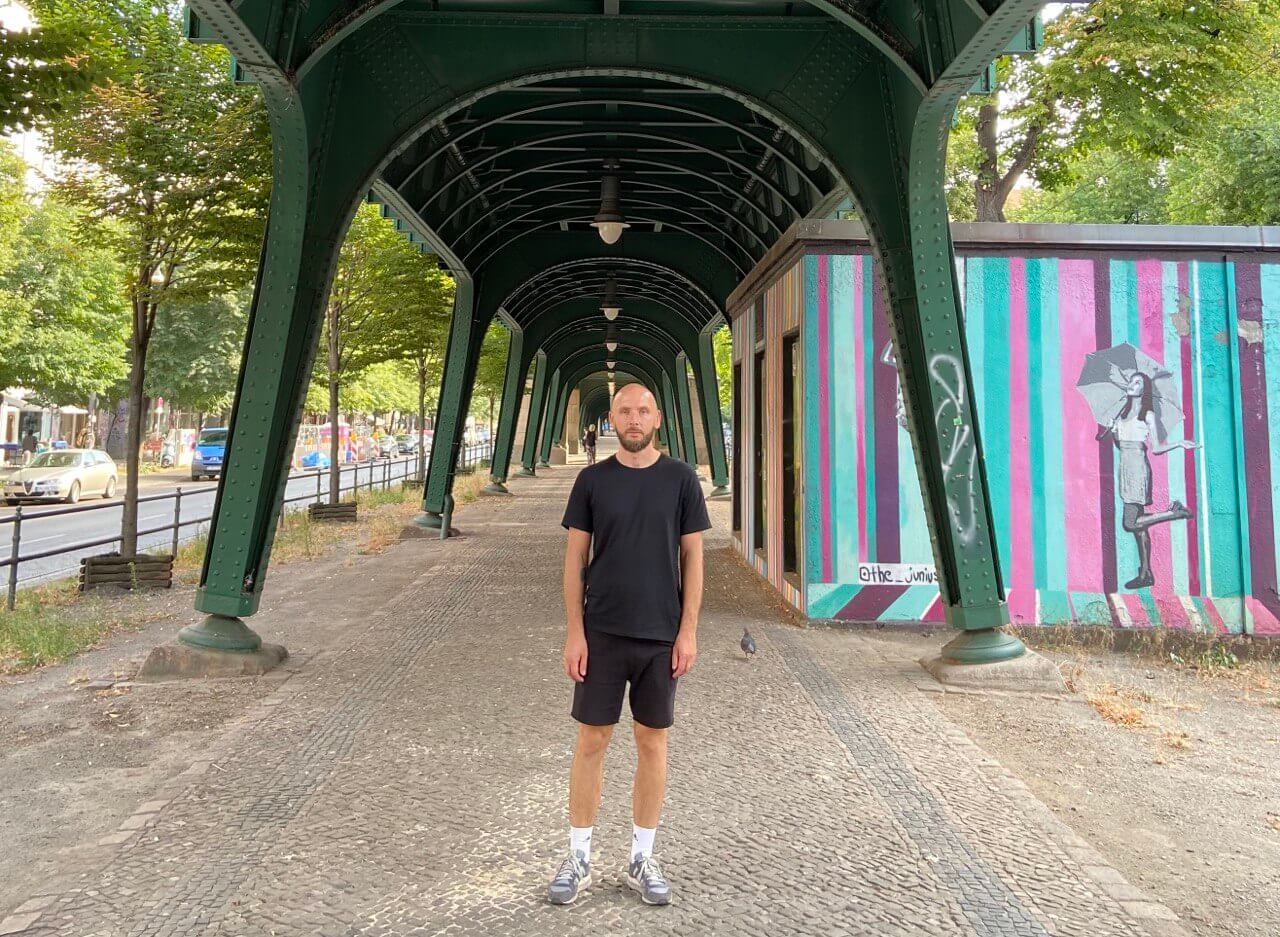 What is the value of UX design for business?
— UX (user experience) design is the design of product interfaces based on UX research and study. UX design helps to increase the conversion of users into a product, and increases the revenue and profit of a company. In other words, UX design allows you to retain customers and increases their loyalty. The more accessible your product is, and the more pleasant it is to use, the more people will want to buy and use it.
What does a UX Designer actually do?
— A UX Designer considers the structure of the product, explores the target audience, develops scenarios, and analyzes the user's path. A clear scenario encourages the user to perform an action faster, for example, to make an impulse purchase. Each stage of the user's interaction with the product is thoroughly considered. Wireframes and prototypes are created for the product, which UI Designers and developers will work with in the future. User testing allows you to improve the discrete moments in UX.
After the product is released to the market, the work of a UX Designer does not end. The designer carries out product updates and manages them. The UX design gives quick feedback, which allows you to quickly evaluate and disable or even cancel unnecessary functions.
The difference between UI and UX
— How does UX design differ from UI design? UX design (user experience) is the design of the product interface based on user behavior. It creates an easy-to-use product that is intuitive to the user.
UI design (user interface) is a process following UX that is based on a visual representation of research, prototypes, and UX design schemes. It includes:
corporate identity;
color schemes;
typography;
visual presentation of the product;
visual designation of buttons;
photos;
charts, and more.

Knowledge, personal qualities, and skills of a UX Designer
— To work successfully in this area, a UX Designer must have specialized knowledge, certain personal qualities, and a number of skills.
Knowledge
User research: knowledge of user research methods, conducting surveys, interviews, and testing.
Interface Design: an understanding of the basic principles of interface design, including composition, color, typography, and visual hierarchy.
Prototyping: knowledge of the methods and tools used for creating layouts and prototypes.
Analytics: understanding the leading performance indicators of the product and the ability to analyze data to improve the user experience.
Personal qualities
Creative thinking: the ability to generate new ideas and solve problems using non-standard approaches.
Teamwork: the ability to communicate and collaborate effectively with other team members.
Analytical mindset: the ability to analyze data and make decisions based on this data.
Attention to detail: the ability to pay attention to the little things and pay attention to every detail of the product.
Skills
Prototyping and design: the ability to work with various tools to create layouts and prototypes.
Communication: the ability to engage effectively with colleagues, clients, and users.
Research and analysis: the ability to conduct user research and analyze data.
Project management: the ability to plan and manage projects to achieve goals.
A successful UX Designer must have a combination of knowledge, personal qualities, and skills to create products that effectively solve users' issues and improve their user experience.
How to start studying UX design
Visual experience
— In design, visual experience is very important. Visual experience in UI/UX design refers to knowledge and an understanding of what exists on the market, what trends and technologies are used, which products and interfaces are popular among users, and why.
The necessary familiarity is not limited to the knowledge of popular products and interfaces, but also includes knowledge of design principles and user interaction experience.
Broad exposure and context help the designer understand what elements and principles can be applied in a project, and offer new ideas and solutions based on experience and knowledge.
To achieve visual experience in UI/UX design:
study popular products and interfaces, analyze how they are implemented and why they are popular;
follow trends and new technologies in the field of UI/UX design;
learn design principles, including color, typography, composition, and user interaction;
read books and articles about UI/UX design; and
participate in educational activities such as online courses and webinars.
Visual experience helps the designer keep abreast of the latest trends and technologies, which can help create more effective and attractive user interfaces.
Literature and blogs
Awareness of relevant references is also needed. I suggest starting your training as a UX Designer with:
In addition, there are online courses, webinars, blogs, and communities that can also help UI/UX Designers in their work.
Thematic blogs have become popular:
All of the sources described above are in English. This illustrates why English is a must-have for a designer.
Experience
— Mastery comes with experience. To get it, I advise you to enroll in courses or get a job as an intern. It is better to make your first projects in cooperation with an experienced designer. To begin to comprehend UX design, only the desire and readiness for an interesting routine are needed. Of course, specialized education simplifies entry into the profession. To start in UX design, you may not be able to draw. Drawing is a skill, however, like knowledge of a foreign language, and it can be developed.
UX Designer tools
— Figma and Sketch are the main interface design software. They provide tools for creating layouts and prototypes of user interfaces. They were created for use by designers and developers who want to create high-quality interfaces for websites, mobile applications, and other digital products.
Figma
Figma is used to create various digital products, such as websites, mobile applications, desktop applications, games, and more. It is also widely used in the IT industry, including by interface designers, developers, project managers, and product managers.
Basic Figma Tools:
Tools for creating vector graphics, including the ability to draw shapes, lines, and curves, create text blocks, and add images.
Tools for creating layouts and prototypes, including the ability to create frames, add interface elements, and customize the interaction between pages.
Tools for collaboration and feedback, including the ability to share layouts and prototypes between team members, add comments, and discuss changes.
The advantages of Figma are accessibility and the ability to work in real-time, which make it a convenient tool for remote work and collaboration.
— Adobe XD offers integration with other Adobe products and allows designers to work in collaboration mode.
But, in principle, you can only use only Figma if you prefer.
Conclusions
— UX design is an ongoing process of continuous product improvement and self-development. You can study it endlessly. But how much success and satisfaction you achieve as a UX Designer depends only on you and your aspirations.