Work
11 September 2023
9 min read
Starting a New Career: How to Build Your Path to Success
Getting a new career started is a daunting task for anyone. Some have never had a career and are looking at their options (often at a younger age and fresh to the workforce), some are transitioning from one career to a brand new one (often after being in the job market for a considerable amount of time), and others are looking to expand their options (often by getting new certifications).
No matter where you are on this journey, preparation when starting a new career path gives you the highest chance of succeeding. As with anything that has the potential to shape your future, starting or switching to a new career requires a lot of effort.
In this article, we are looking at the essential aspects of beginning a new career, including what it means, when to pursue a new path, what to consider, the pros and cons, and the steps to follow along that path.
Let's dive in.
What Does Starting a New Career Mean?
Looking to start a new career could mean different things to different people. For those new to the workforce, it is a chance to enter and take on a new role or industry. For those who have been around for a while, it may mean pivoting to something more aligned with their interests or recalibrated life goals.
It is a chance to take on new challenges, explore new paths, and open up new possibilities. Some of the motivating factors that prompt us to build a new career include:
Challenging ourselves
Working the same job for a long time can leave you feeling stagnant, unwilling to continue, and in need of a challenge to get out of the rut. When you begin a new career, you start learning new things, reinvigorate the zest for life and work, and give you new opportunities to work in different environments and grow yourself further.
Renewing our purpose
Many of us seek purpose in life, and for those lucky enough to combine their interests with their careers, purpose acts as a true north we can rely on. Changing careers can help us find new purpose in work and make us excited enough to get out of our comfort zone. A renewed sense of purpose is also a great way to feel happy at work and boost productivity.
Increasing salaries
While more money may not necessarily mean more happiness for everyone, higher incomes are generally the best way to achieve a healthier life and more satisfaction. When you start over in a new career, it can be an opportunity to choose a path that means you get more compensation than in your previous job. For some, this opportunity might not even mean a career change but a negotiation for a pay raise.
Finding the work-life balance
The nature of work availability, our interests, and our lives make it so that we often don't end up in the roles we want. This may necessitate changing careers to find work environments that allow us to have a healthier work-life balance, which may include better benefits and better hours/flexible schedules.
This is not all a new career start could mean for you, but it is representative of the core motivations that drive people into career changes.
But when should you do it?
When Should I Pursue a New Job Path?
When you want to start a new career, it requires preparation and good timing to get it right. So, when should you pursue a new job path? According to most sources, these are the signs to watch out for that clue you into the fact that you may need a new career:
You pause or deflect when asked what you do.

You have lost interest in hobbies or interests outside of work.

You have become a 'yes' person at work, not questioning flawed logic or actions.

You are no longer learning new things about your career.

You have stopped giving your career the total commitment you may have felt earlier.

You struggle physically to get to work every day.

A vacation does nothing to rejuvenate you.

You have a nagging feeling there is something else you could do.
The list goes on and on, but it all points to the signs that show you have stagnated, are unhappy, and have mentally checked out of your career. There could be a turnaround for some of us along the way, but often, it is a sign that things will only stay stagnant and slide backward.
Now that you know you must make the change, what should you consider when considering how to start a new career path?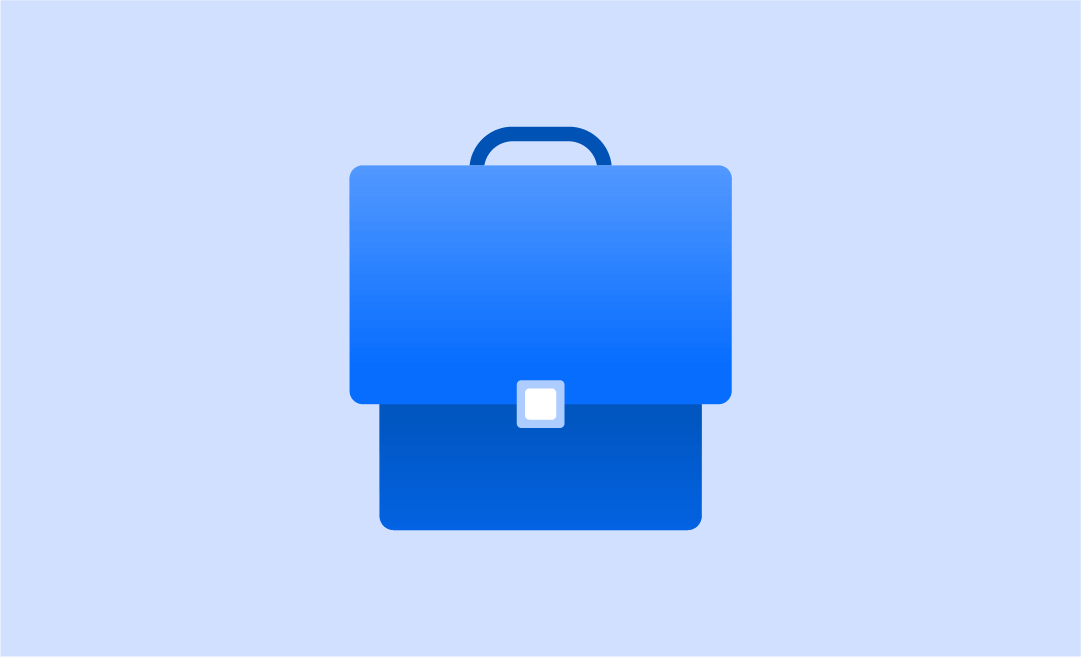 Things to Consider When Beginning a New Career
How well-positioned are you to make a career change? That's the question you ask yourself before you embark on the journey. Before you get started in a new career, consider the following key things:
Finance
Career changes require some financial stability or assurances to see through. For example, you may need to take on new classes, lower pay to start, commit more time initially, or make other changes that require money. Knowing the potential expenses and how prepared you are to meet them is vital to a successful transition.
Experience
What does your new career require of you, and do you have the necessary skills to fit in? Before leaving your current role, research the one you want to pursue and determine the feasibility of closing that gap. It also prepares you for what courses you may need to take, how much work they require, and how that could affect your transition.
Motivations
Motivations are the reasons driving you to get a brand new career. They can come from within or external factors. It is also worth noting that they change over time depending on values, interests, and life circumstances. Your motivations can affect your performance, well-being, and satisfaction, and you must come from the right place to avoid disappointment later.
Anything that could significantly impact how successful the shift or transition is should come into play, including the potential role and responsibilities you may fit into, the career tools and guidance you need, your passion for it, a change in income, and more.
Pros and Cons of a Career Change
Before we get into the steps to start a completely new career, let's briefly run down the pros and cons.
Pros
You can alight your passion, interests, or talents with your career.

You can earn more money or be in a better financial situation.

You can make a positive difference in the world or other people's lives by aligning your values with your work.

You can challenge yourself and grow as a person.

You can improve your work-life balance and well-being in a career with flexibility, autonomy, and diversity.
Cons
You might feel uncertain or insecure about your new career path and face criticism from former colleagues, family, or friends.

You may have to go through a difficult transition or trial period in your new job, forcing you to make new changes.

You could end up in unemployment or underemployment for a while.

You may make the situation worse instead of better.

There could be stress and anxiety from the transition process.

You may have to invest money, time, and energy into learning new skills and getting new qualifications.
8 Steps to Start a New Career
For our final section, we look at the tips for starting a new career from scratch. These steps serve as a brief guide on what to focus on for a simpler/easier transition:
1. Discover Your Interests
Start by finding out what your interests are. Often, doing work related to or incorporating your interests means that you find fulfillment and are more passionate about it. You can start by taking a personal inventory of your values, goals, and skills and exploring matching options. For instance, if you want to become a test engineer, lead, analyst, manager, or other high-level testing jobs, being a tester is a good start in it.
2. Make a List of Your Experience
Next up, review your present and past work experience to highlight the skills and achievements relevant to your desired career path. You can include any internship, volunteer, or extracurricular activities showcasing your abilities and potential. You can leverage online tools like resume builders to showcase your experience professionally and attractively.
3. Learn New Skills
The third step is to get new skills or qualifications required or beneficial for your new career. How? You can start by taking online courses, attending workshops or seminars, reading books, or watching videos that teach the necessary skills and knowledge. You can also enlist experts, mentors, and coaches or get tips from a career consultant to guide you through the learning process for the best results.
4. Search for Job Opportunities
With your skills ready and your resume polished, it is time to seek job opportunities matching your interests, goals, or skills. You can do this by browsing job boards, searching social media, visiting company websites in the industry/field you want to enter, and more. Some of the best ways to start a new career include looking at online resources like Glassdoor or Indeed to help you find and apply for jobs that suit you.
5. Polish Your CV
Your resume should be updated to reflect where you are when applying for jobs. You can use clear, concise language, with KWs and phrases matching the job description and emphasizing your transferable skills and achievements. You can leverage online tools like Hemingway or Grammarly to help check grammar, readability, and spelling.
6. Network
As you seek job opportunities and even in the lead-up, focus on building a network of people who can help you with the career change. They can be anyone from existing friends, family, colleagues, or even former employers. They could help you with referrals, recommendations, and advice. There are also online communities, forums, or groups in your new career field of interest that you can join to share interests and find opportunities.
7. Apply for Jobs
Start applying for jobs that align with your needs and goals. Make sure to submit your CV and cover letter to the jobs you are most interested in that match your qualifications. You can do this by following the instructions and requirements on each job posting and tailoring your CV to respond to your potential employer's needs. Tools like Cover Letter Builder and Resume Genius can help you customize each cover letter and resume.
8. Consider Your Soft Skills
Every career requires that you have some soft skills. These attributes, qualities, or abilities enable you to work well with others, adapt to different situations, and solve problems creatively. Some examples of soft skills include emotional intelligence, teamwork, critical thinking, leadership, etc.
For instance, to become a UX designer, you may need to develop the teamwork, leadership, critical thinking, and other skills required to work smoothly within a development pipeline. You can leverage tools like Skillsoft and MindTools to help you learn and develop these skills.
These aren't, by any means, all the things you can do to give yourself the best chance at transitioning to a new career, but they represent some of the core tenets to keep an eye on. Anything you can do to make yourself as suitable for the job you want as possible is welcome.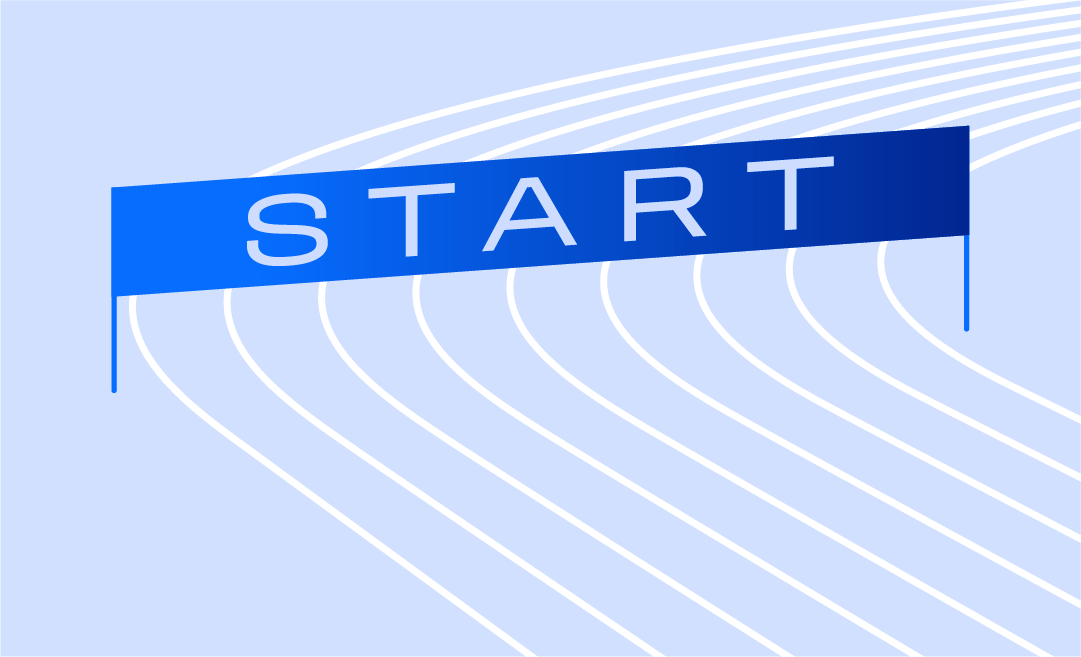 Сonclusion
Successfully starting or switching to a new career is not accessible by any stretch of the imagination, but you can prepare for it. With the insights and steps outlined here, you can launch your journey with some idea of what to expect and focus on as part of your preparation.
It can take patience, courage, passion, and incredible strength to switch to or create a new career, but with preparation to go with it, you can make it happen at almost any stage of your life.
When looking at where to start a new career today, you have more options thanks to remote work, the changing nature of work, the ability to upskill or gain new skills to take on new jobs, and an interconnected workforce that helps each other.
Good luck!
FAQ
What Is the Best Way to Start a New Career?
As extensively discussed, the best way to start a new career is to be prepared! When you have all the tools going in, the drive to see it through, the patience to take the difficult moments, and the will to go the distance, switching a career can be much easier to navigate, even when you are new.
How to Get a Job With No Experience?
Getting a job without experience, which can be difficult, can be made more achievable by:
Highlighting your transferable experience from any previous work that may not necessarily be related to what you want to do.

Emphasizing your soft skills.

Taking on internships or volunteer work that aligns with what you want to achieve.

Learning new skills that improve your chances of getting hired even without experience.
What Age Is Considered a Late Career?
There is no definitive age that is considered late. It all depends on individual circumstances, the industry, the profession, and other factors. Since not everyone follows the same career stages or timeline, some people could experience a later career stage than others or start new careers at any age, affecting how long their careers last.