To blog
What does a business analyst do?
A business analyst is a professional who analyzes business processes and data to identify problems and find strategically optimal ways to solve them. EPAM business analyst Tatsiana Zimnitskaya shares details about the profession.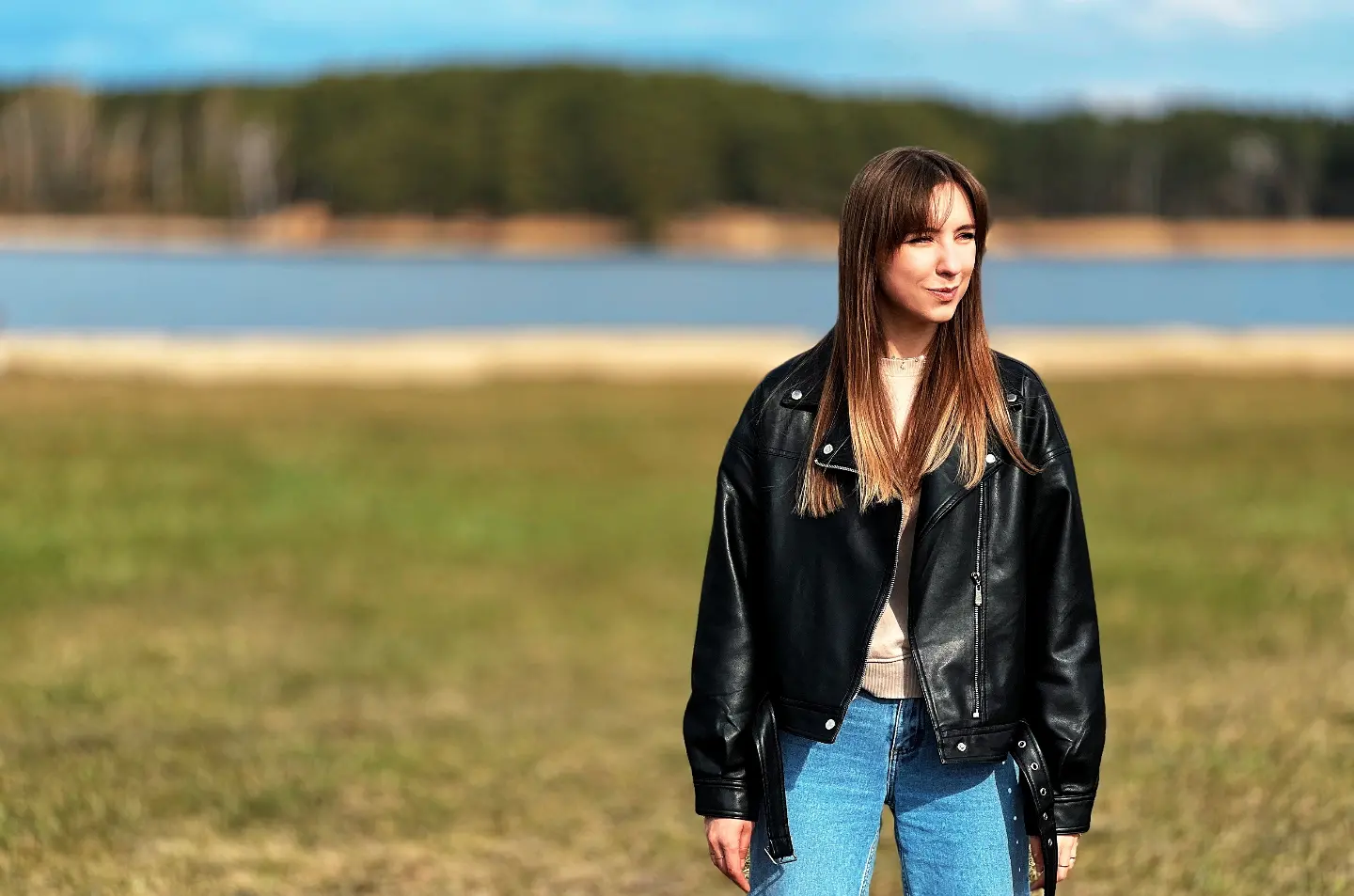 What is a business analyst?
— If you decide to look on the Internet to find the answer to the question "What is a business analyst?" you will likely find many very different answers. Each of them illustrates how multifaceted and versatile the profession of a business analyst is.
Very often, a business analyst (BA) is called a "bridge" between the customer and the development team. It is difficult to disagree with this since it is the BA who identifies and collects the customer's requirements for the future product or functionality, and then translates them into a language that is understandable to developers.
How does a business analyst differ from a system analyst?
— A business analyst and a system analyst (SA) are two different roles that are associated with the analysis and improvement of business processes. Although they may sound similar, they have different focuses and tasks.
To differentiate between these two roles, it can help to consider them as either "business focused" or "technology focused." A business analyst is more attuned to communication with stakeholders, and working with businesses. The BA's tasks include identifying the customer's "pain," analyzing the situation, and suggesting possible solutions. The SA focuses on the design of the system architecture, the development of technical documentation, and integration with other systems and subsystems.
When comparing the tasks of the BA and the SA, you will notice that the second requires much more practical, technical skill for the typical work. The trend in the labor market, however, shows that the classic tasks of a business analyst are increasingly changing and are now closely intertwined with the tasks of a system analyst. As a result, it is very important to stay focused and develop both soft skills and hard skills.
Tasks and responsibilities of a business analyst
— The tasks and responsibilities of a business analyst vary depending on the organization or project. But I would like to highlight the following:
Analysis and optimization of business processes. A business analyst conducts research and analyzes business processes and identifies problems and opportunities for improving efficiency.
Collection and analysis of requirements. It is the business analyst who collects and analyzes the requirements for the product being developed to meet the business needs of the customer. Information is collected using a combination of techniques, such as interviewing stakeholders, conducting surveys, organizing and conducting workshops, etc.
Development and management of business requirements. Based on the collected requirements, the business analyst creates documentation describing functional and non-functional requirements for the product, manages changes in requirements, and keeps the requirements up to date.
Collaboration with the team. To ensure effective product development and implementation, the business analyst works closely with the customer and also with the team: developers, testers, project managers.
End-user support. The business analyst provides support to end users working with the product, helps solve problems that arise, and collects feedback.
Risk assessment. The business analyst analyzes the risks associated with the development and implementation of the product and provides recommendations on how to work with them.
What skills should a business analyst have?
Analytical skills. This will sound very obvious, but a business analyst needs to have good analytical skills. The BA should be able to collect information using different techniques, analyze and interpret data, summarize the information received, and formulate conclusions.
Communication skills. One of the key tasks of the BA is communication with stakeholders. The ability to communicate effectively with customers, the development team, and other project participants is crucial. The ability to elicit requirements, explain solutions, and achieve agreement on details are important and integral qualities for a BA.
Ability to work in a team. A business analyst must be a team player. They should be able to cooperate and coordinate their actions with other project participants, incorporate other opinions and positions, and find compromises and solutions that satisfy all parties.
Leadership. A business analyst should also have leadership qualities, since they need to make decisions within their competence, delegate responsibility for the execution of tasks, and control the implementation process to achieve the best result.
Organization. A business analyst should be able to organize their work, effectively plan their time and priorities, manage tasks and deadlines, meet deadlines, and monitor progress.
Creativity. When we hear the word "creativity," we may immediately think of UX/UI designers, graphic designers, and web designers. But the BA is frequently called upon to find novel solutions and offer innovations and improvements to increase the efficiency of business processes and enhance the competitiveness of the organization.
Flexibility and adaptability. A business analyst must be able to adapt to new circumstances and react quickly to possible changes.
Advantages and disadvantages of working as a business analyst
— As in any profession, there are both advantages and disadvantages in the profession of a business analyst.
Advantages
Variety of tasks performed. The duties of a business analyst include a wide range of tasks, so you would not call this profession boring or monotonous.
Career opportunities. A business analyst has many opportunities for career growth. An effective business analyst can choose the path of a leader, a product owner, a project manager, or a scrum master.
Opportunities for professional growth. To be a sought-after specialist, a business analyst needs to study and improve their soft and hard skills all the time. This leads to professional growth and the development, increasing the BA's competitiveness in the labor market. The Tech sphere is constantly evolving, so a business analyst must study and improve their skills, and be aware of new technologies and tools.
High demand for business analysts in the labor market. It is hard to imagine a successful project that does not involve a business analysts, since they play an important role in business decision-making. They help companies analyze data, optimize business processes, and remain competitive in their domain.
Disadvantages
High level of competition. There is high demand for business analysts in the labor market, and a high level of competition. This is due, in part, to the relatively easy entry into this Tech profession, which does not require deep technical knowledge.
English language level requirements. The English level requirements for a business analyst may vary depending on the company, industry, and project. In most cases, however, business analysts must have a high level to effectively perform their duties. This is not a disadvantage, but rather a barrier to entry into the profession for those who do not have the required knowledge.
A high level of uncertainty. Tech projects can have a high level of uncertainty, which is a serious challenge for a business analyst, since they must be able to work in unpredictable conditions.
Responsibility for important decisions. A business analyst is frequently responsible for making important decisions that can have serious consequences for the business and the project.
How to become a business analyst
— To become a business analyst, you need to:
Develop your communication and presentation skills. A business analyst should be able to communicate clearly with various stakeholders and comfortably present the results of an analysis.
Study the basic concepts and terminology in the field of business analysis, and the tools and techniques used by business analysts (data collection and analysis, business process modeling, etc.). To do this, you can take appropriate courses, and study the literature.
Consolidate your theoretical knowledge with experience gained in practice. Without practical application, a theory is quickly forgotten, and the time spent studying theoretical material can be wasted.
Continue to learn and develop. Business analysis is an ever-changing field, so it is important to keep up with new trends and technologies.
Business analyst certification
— It is hardly possible to overestimate the importance of certification for a business analyst. Certification can help improve professional skills, improve confidence in your knowledge, and increase competitiveness when seeking a project or applying for a job.
There are many certifications for business analysts that differ in complexity and cost. Among the most popular issuers are the International Institute of Business Analysis (IIBA), Project Management Institute (PMI), Certified Analytics Professional (CAP), and International Qualification Board for Business Analysis (IQBBA).
The choice of a specific certification depends on your goals and needs. Before proceeding to obtain certification, I advise that you:
Familiarize yourself with the requirements of each organization.
Evaluate your capabilities and need to pass the exam.
Determine what benefit a particular certificate will provide.
I note that, in the early stages of a career, it is much more important for novice specialists to gain knowledge and practical experience on real projects rather than chase a certificate.
Conclusions
— In modern business, the role of a business analyst is becoming more and more important. A BA is a crucial specialist in the company. They analyze business processes and data to identify problems and opportunities to improve the efficiency and profitability of the business. BAs use data analysis and modeling techniques, as well as an understanding of business processes and management principles, to create reports, evaluate results, and provide recommendations for business improvement.
There is no specific "recipe" for how to become a good business analyst. But there are some common traits and skills that can help you during the process. It is important to have a good understanding of business processes and management principles, and to be able to analyze data and work with tools for processing and visualization. It is also necessary to be able to communicate with colleagues and clients to better understand their requirements and needs. To become a good business analyst, you need to constantly learn and develop. This includes learning new tools and technologies, improving analysis and communication skills, and understanding the specifics of the business and the market environment.
Anyone can become a good business analyst if they are willing to invest enough time and effort in training and developing their skills.